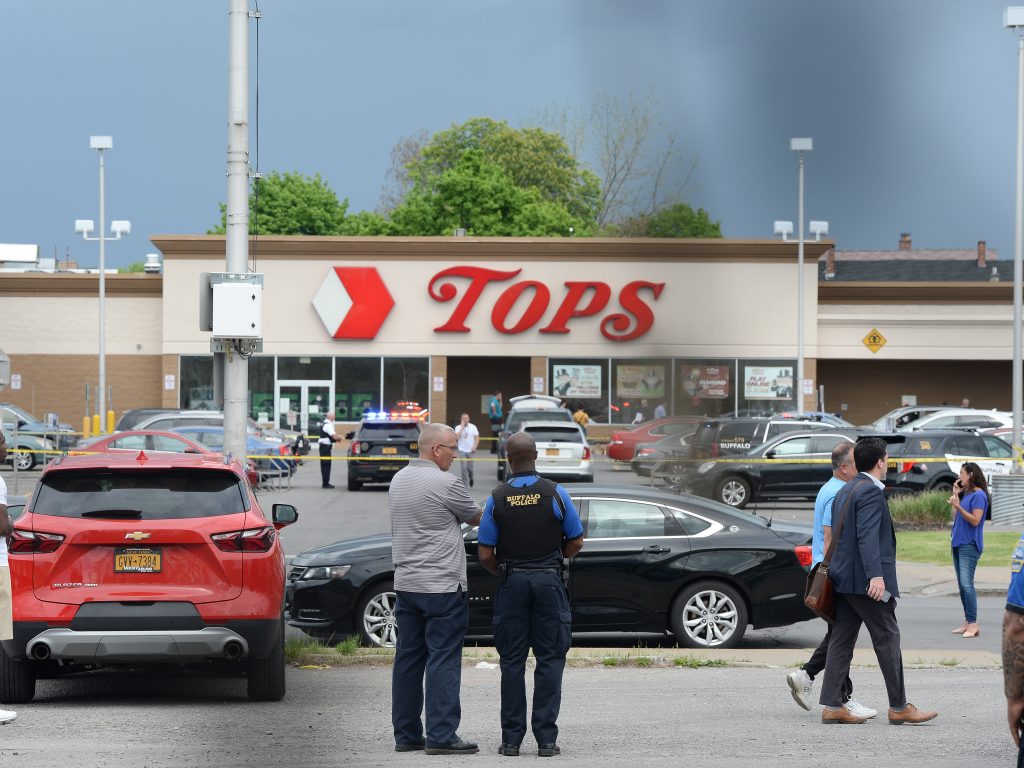 It's pretty simple stuff, but don't expect many GOP Senators to buy in.
Here is a taste of Nicholas Kristof's piece at The New York Times:
Let's just acknowledge that what we're doing isn't working, and we need new approaches.
So what's a way forward? This will be painful for many of my fellow liberals, but I suggest that we work harder to engage centrists, talk about "gun safety" rather than "gun control," and jump into the weeds. Social scientists suggest "complexifying" an issue to reduce polarization, and, sure enough, I find that I can (sometimes) have productive conversations with gun enthusiasts if we focus on technocratic details.
For example, consider the minimum age to buy or possess a gun. The suspects in both the Texas and the Buffalo shootings were only 18, and that's not a surprise. Americans ages 18 to 20 account for 4 percent of the population but 17 percent of those known to have committed a murder.
In Wyoming, one of the most pro-gun states in America, the minimum age to buy a handgun is 21. Overall, one-third of states limit purchase of a handgun to those 21 or older, according to the Giffords Law Center to Prevent Gun Violence.
If we say that teenagers can't buy a beer, isn't it worth having a conversation about whether they should be able to buy Glock 19 handguns and AR-15-style rifles?
One study found that 17 percent of all firearms offenders obtained guns legally but would not have been able to do so if their state required handgun purchasers to be at least 21. Even more would have been ineligible to buy guns if there had been limits imposed on those with drug or alcohol convictions.
That's another conversation to have. We typically don't allow people with felony convictions to possess firearms, and wouldn't it also make sense to bar purchases by someone with a recent misdemeanor conviction for drug or alcohol abuse, for violence, or for stalking? Only 10 states bar people with stalking convictions from buying guns.
We know that people going through breakups are particularly a risk to themselves and to their ex-partners. So why not pass red-flag laws that allow guns to be removed from someone who is undergoing a mental health crisis or subject to a domestic violence protection order? Even former President Donald Trump has backed red-flag laws.
What about universal background checks to buy a firearm? Polls suggest that gun owners themselves overwhelmingly favor universal background checks, yet 22 percent of firearms are obtained without them. In much of America, there is a more thorough review of people adopting a rescue dog than of those buying assault rifles. And should we really continue to allow people on the "no-fly list" to buy firearms but not board a plane?
These are pragmatic steps that won't eliminate gun violence or avert every shooting. But they can make our country a bit safer. And while they will feel flimsy and unsatisfactory to many, they would at least break the paralysis on sensible gun policy. They would indicate that some progress is possible at a time when gun-related deaths have been worsening.
Read the entire piece here.