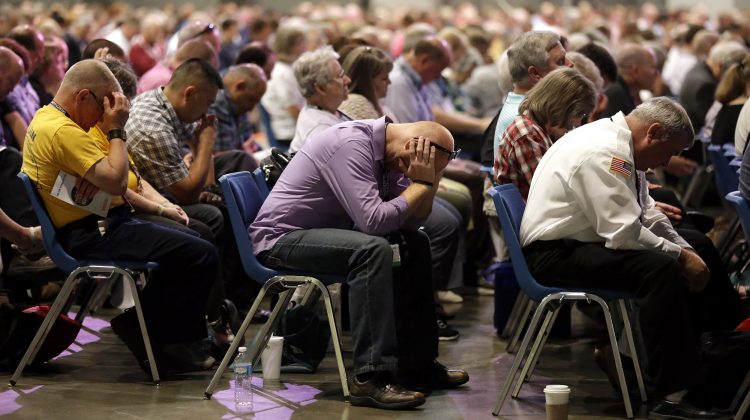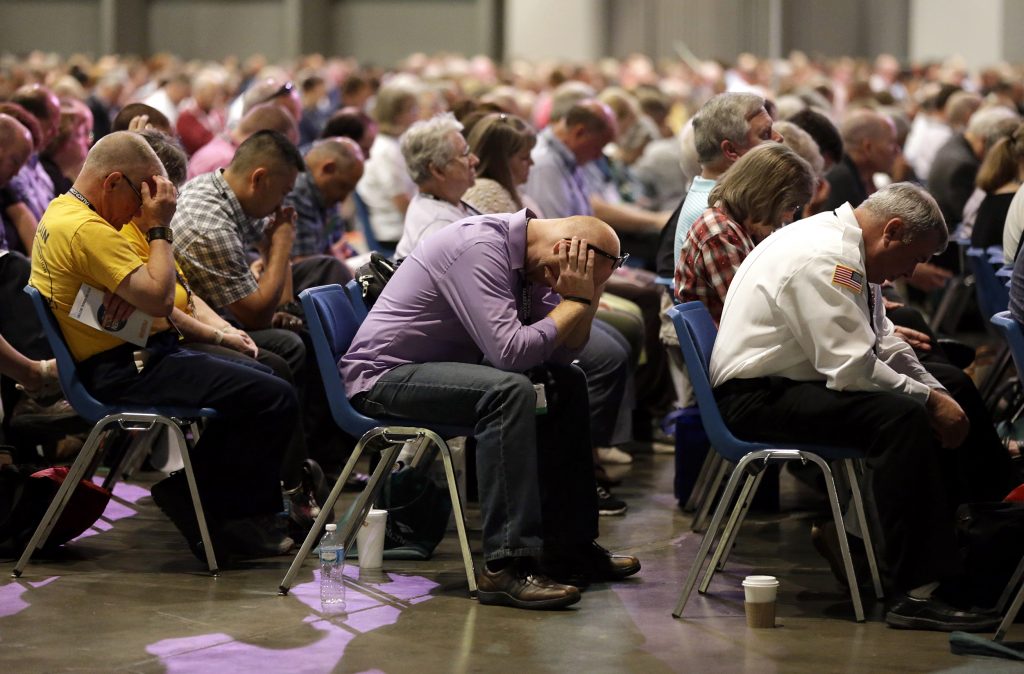 Michael Gerson responds to the Southern Baptist sexual abuse scandal. Here is a taste of his Washington Post column:
In nearly 300 pages, a third-party investigator has produced the Warren Commission report, the 9/11 Commission report, of Southern Baptist Christianity. And the scale of malfeasance is truly shocking.
At issue is sexual predation by Southern Baptist pastors and the further abuse of victims by indifferent and hostile church officials. According to the "Report of the Independent Investigation," credible accusations of sexual abuse that came to Southern Baptist leaders were routinely ignored to avoid legal liability or were referred back to unprepared local congregations.
Survivors' calls and emails, the report asserts, were "met, time and time again, with resistance, stonewalling, and even outright hostility." When victims organized to draw attention to their suffering, some church officials treated them as instruments of Satan, intent on distracting the church from its real mission of evangelism.
The report depicts the abuses in Technicolor detail. Consider a meeting between one survivor, Christa Brown, and the Southern Baptist Convention's bylaws work group. "Some opposed her even being allowed to speak," the report states, and an Executive Committee member "turned his back to her during her speech and another chortled."
Is it possible to imagine a more cartoonish version of misogynist evil than a male ecclesiastical leader chortling in response to an abused woman's story?
The main responses of the SBC, described in the report, have been to minimize allegations and undermine victims. Some Executive Committee members have referred to survivors as "Potiphar's wife" — a biblical character who makes a false accusation of rape.
In 2007, Frank Page, the SBC's president at the time, wrote: "Please be aware that there are groups that are nothing more than opportunistic persons who are seeking to raise opportunities for personal gain." In a 2008 email, Paige Patterson, a former SBC president who at the time served as president of the Southwestern Baptist Theological Seminary, referred to one survivors' group as "just as reprehensible as sex criminals." In 2018, the report reminds us, "Dr. Patterson was fired by SWBTS after he was accused of telling a student not to report a rape in 2003 and, in 2015, of emailing his intention to meet with another student who had reported an assault, with no other officials present, so he could 'break her down.'"
Read the rest here.