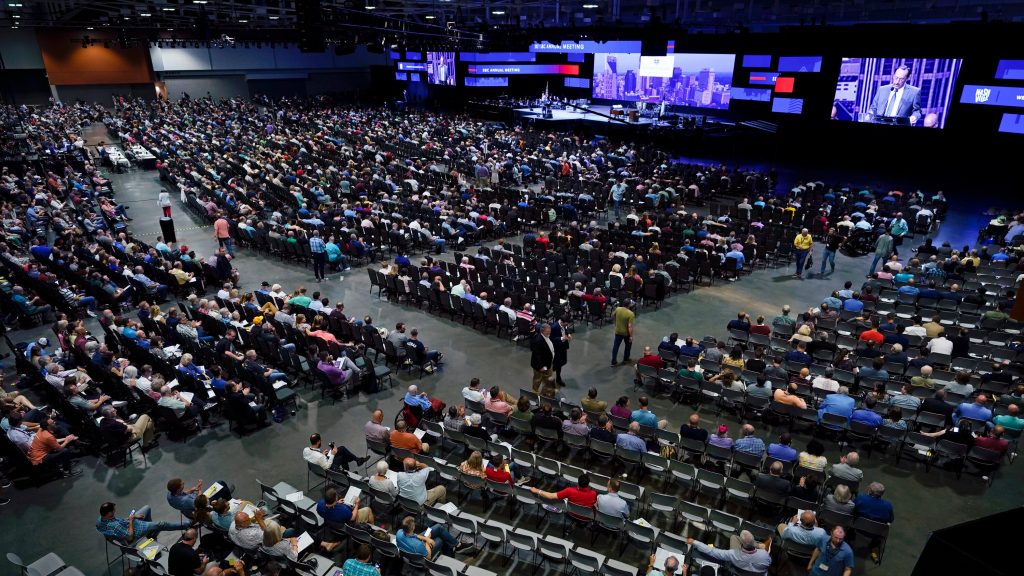 We gathered some very early responses here.
These are responses we have seen since Sunday night:
JOURNALISM:
Adelle Banks of Religion News Service has a timeline.
Ruth Graham and Elizabeth Dias at The New York Times. Some nice context here.
Eric Ortiz of NBC News.
David French at The Atlantic places the scandal in the context of other sexual abuse scandals: Liberty University, Ravi Zacharias, Catholic Church, and Kanakuk Kamps.
Sarah Pulliam Bailey with four takeaways.
Revealing thread from Robert Downen of The Houston Chronicle:
The Associated Press on the push to publish the names of sex abusers.
Ed Kilgore at New York Magazine.
The Dallas Morning News covers the role of Jack Graham and Prestonwood Baptist Church. And here. Also the Fort Worth Star Telegram.
The Nashville law firm that represented the SBC Executive Committee "sharply disagrees" with the report.
Tennessean religion reporter Liam Adams on today's meeting of the Executive Committee:
Here is Christianity Today's Kate Shellnut's coverage of the meeting:
The Houston Chronicle also covered the meeting.
SOUTHERN BAPTISTS:
Former head of the SBS Executive Committee Ronnie Floyd responds to the report.
Denny Burk:
The pastor of South Tulsa Baptist Church responds.
Tom Ascol, current candidate for SBC president:
Russell Moore interviews Rachel Denhollander
The Mississippi Baptists respond to the report.
Southeastern Baptist Theological Seminary president Danny Akin:
Robert Jeffress says that there is "no excuse for this."
The Louisiana Baptist Message responds.
Rick Warren:
The pastor of Madison Baptist Church in Georgia responds at The Gospel Coalition.
Albert Mohler on the "reckoning of the Lord"
Word & Way covers the report.
OTHER OPINION:
Jonathan Merritt on how the report is a "repudiation of the past 40 years"
Shane Claiborne:
Beth Moore: "You have betrayed your women."
More Beth Moore:
National Association of Evangelicals:
Amanda Marcotte connects the scandal to anti-abortion.
Not directly related to the sexual abuse report, but interesting nonethless:
Is Russell Moore a hero in all of this?:
Joe Carter of The Gospel Coalition with some "Frequently Asked Questions" about the report.
Abuse victim Christa Brown:
Abuse victim Jennifer Lytell on today's meeting of the SBC Executive Committee:
SCHOLARS:
Beth Allison Barr:
Scot McKnight:
Anthea Butler:
Kristin Kobes Du Mez responds at her Substack page.
Diana Butler Bass: