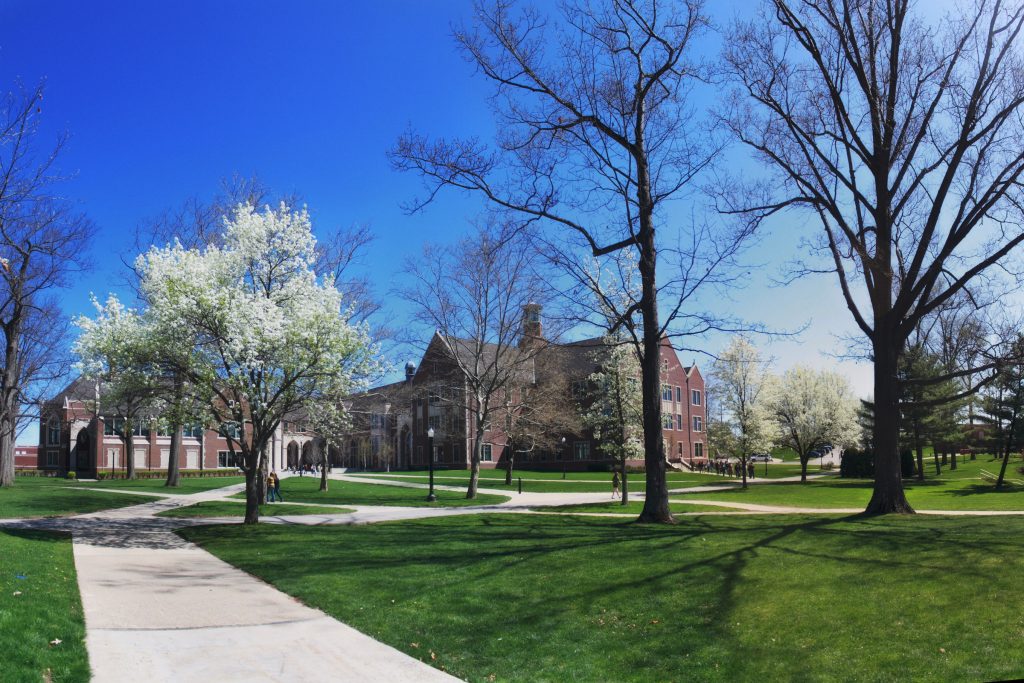 Not familiar with Grove City College's successful attempt to crush "wokeness" and critical race theory? Get up to speed here.
Here's the latest:
At a recently faculty-trustee luncheon, the Board of Trustees tried to clarify a few things. This is what was read:
On February 16, 2022, the Board appointed a Special Committee to review certain matters. On April 13, 2022, the Special Committee submitted its Report and Recommendation ("Report"). Today, the Board voted to accept and adopt the Report. We thank the Special Committee for its service and willingness to tackle a difficult subject.
After publication of the Report, some commentators questioned the College's positions on a number of issues. We have carefully considered input from those criticizing the Report as well as those praising it. After a full discussion at the Board, we publish this coda to further emphasize three points made in the Report.
First, GCC will continue actively to recruit qualified minority students. And the College will likewise continue to cherish and support minority students with the same care and respect that it affords to all students in relation to their particular needs. The College's rejection of Critical Race Theory's politicized worldview must not be confused with indifference to racial minorities or racial discrimination. To the contrary, we cheerfully embrace the biblical teaching that God's kingdom includes people of all nations, races, cultures, and ethnicities. By God's grace, GCC may become a foretaste of that kingdom.
Second, GCC is an institution of higher learning. While the College's charter, traditions, and history define its vision and mission, it goes without saying that free inquiry and robust discussion are critical components of any successful college or university. We remain committed to that freedom. Controversial subjects can only be studied through critical examination of contending views. As the Report says, we expect and want that to continue. Of course, this implies exposure to diverse opinions, which we regard as necessary and salutary.
Finally, as the Report indicates we have every confidence in President McNulty's faithful, steady, and tireless leadership. The Board affirms its policy-focused role and entrusts the College's daily operations to President McNulty, the staff, and faculty.
Jemar Tisby, whose October 2020 chapel talk is at the center of this controversy, has written a letter to the Board of Trustees:
The Pittsburgh Post-Gazette covers the controversy here. Here is the author of the piece:
Theologian and activist Jonathan Wilson Hartgrove defends Tisby. A taste:
What concerns me about this official action to single out Dr. Tisby and purge a Christian college campus of conversations about racial justice is the answer it implies to the question of what mission Christian colleges serve. Like I said, there have always been people on these campuses who would disagree with me or Dr. Tisby. This is what a college campus is for: critical reflection and honest debate about how we make sense of the world. At a Christian college, that debate is shaped by the shared conviction that the Bible and Christian tradition shape conversations about how we understand the world.
At least, that's what I've always assumed. But in their zeal to appease extremists who've made "CRT" their boogeyman, the Board of Trustees at Grove City College seems to have made a public confession that the shared commitment which shapes conversation on their campus is not the gospel of Jesus Christ, but the conversative political ideology that racial equity challenges. Given the reach of the religious right into white Christian institutions, I suspect this board is not the only one that will have to decide which side of this ultimatum it is on.
My guess is that most of the members of the Board at Grove City aren't happy they were forced to make this choice. The board chair, who also serves as CEO of DuPont, has made public statements on behalf of his company in support of racial justice, and he claims to be implementing a company-wide initiative to achieve racial equity in their workforce. It's awkward to be put in a position where you publicly contradict yourself, but some powers and principalities persuaded the Board to accept and approve this report.
But having spent time on Christian college campuses, my heart aches for the young people who thought they were learning to follow Jesus and the faculty and staff who show up every day assuming that their mission is to pursue God's kingdom, not the success of the Republican Party. The Board of Trustees hasn't only singled out Dr. Tisby in an unfair and un-Christian way. They have also let down a community whose primary obstacle to faith in recent years is the hypocrisy of its leaders.
Since our friend Tony Campolo first called us together 15 years ago, Red Letter Christians have been preaching Jesus and justice on college campuses and in churches and communities around this country. In this moment, we have a chance to say #IStandWithJemar, and to challenge other Christian colleges and institutions to make clear whether their primary commitment is to the gospel of Jesus or to a political ideology. I hope we can do it not only for Dr. Tisby's sake, but also for the millions of young people in this country and around the world who are genuinely asking whether an authentic Christian faith is possible.
Read the rest here.