What is happening in Evangelical land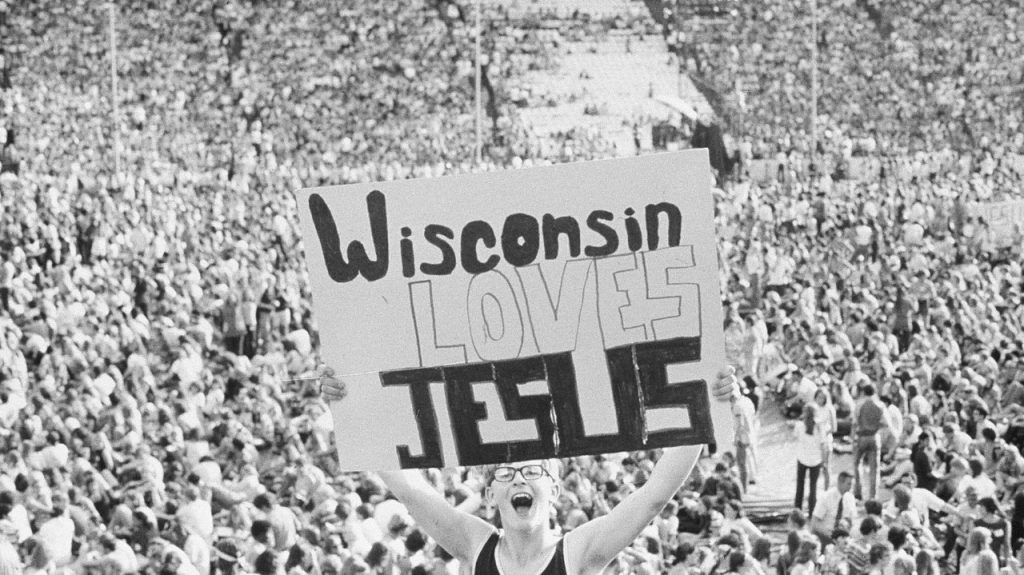 Evangelical anti-abortion activity before Roe.
The National Association of Evangelicals on the Buffalo shooting:
The Billy Graham Evangelistic Association in Buffalo:
Roger Olson brings some autobiographical nuance to Jesus and John Wayne. More here.
More on how journalism makes journalists better Christians.
Evangelical scholar Mark Noll on intellectual curiosity:
Who are the Red Letter Christians?:
The president of Oral Roberts University on the hope he sees in Gen Z.
Evangelicals for clean energy.
Keller on blind spots:
An evangelical worship space in Rome housed an Andy Warhol painting.
Spanish evangelicals helping Ukrainian evangelicals.
Wheaton College has a new chaplain:
More perspective on the right-wing evangelical critique of Tim Keller.
The Veggie Tales get their own podcast.
Evangelicals and technology in Kansas City.
Blast from the past:
A candidate for governor in Michigan is running on the platform "End the Disaster, Vote for the Pastor."
More younger evangelicals accept same-sex marriage. This writer at The Stream is not happy about it.
Evangelical pastor Gavin Ortlund tweets (below) and an right-wing Southern Baptist website responds:
The aforementioned website also attacks Mike Pence. It posts a picture of Pence and Russell Moore to reinforce its view on the former vice-president.
Sean Feucht and Greg Locke:
Locke also doesn't like Democrats:
A court evangelical blasts Republicans for showing sympathy for the Buffalo shooting victims.
Jenna Ellis seems happy about the Mastriano win in the Pennsylvania GOP primary:
The pastor behind the "Pulpit & Pen" right wing website is under arrest.
Sean Feucht leads worship at Mastriano campaign headquarters on Tuesday night:
More from Feucht's worship event in Washington D.C. on Tuesday:
Christian nationalists and anti-vaxxers in a San Diego megachurch.
Mark Driscoll: Biden is a "coward" who is "heading to hell."
Eric Metaxas does his due diligence as an employee of Salem Media to promote the Salem-backed Dinesh D'Souza's movie on the Big Lie. Metaxas also backs Mastriano in Pennsylvania.
Willow Creek Community Church is struggling to attract worshippers.
The Christian Broadcasting Network covers Franklin Graham's crusade in Liverpool.
Ralph Reed is backing McCormick in the PA Senate race:
Huckabee too:
Greg Laurie and Alice Cooper:
Franklin actually believes that progressives are the only ones that "imitate culture":
Here is the latest from the "all lives matter" camp. Just for the record, some evangelicals talk about white supremacy because a guy with a gun shot-up ten people in Buffalo supermarket this past weekend and he was motivated by white supremacy.