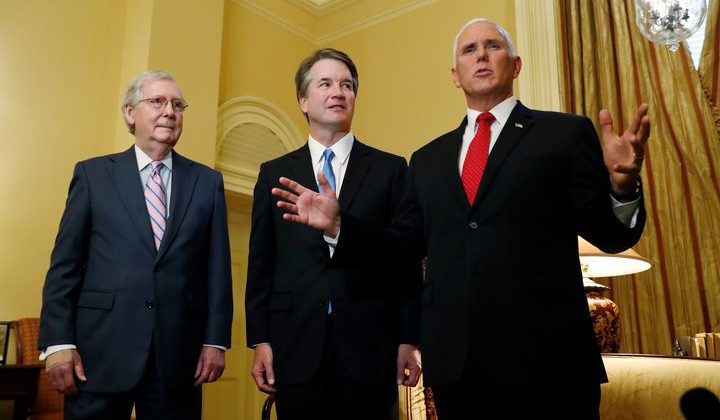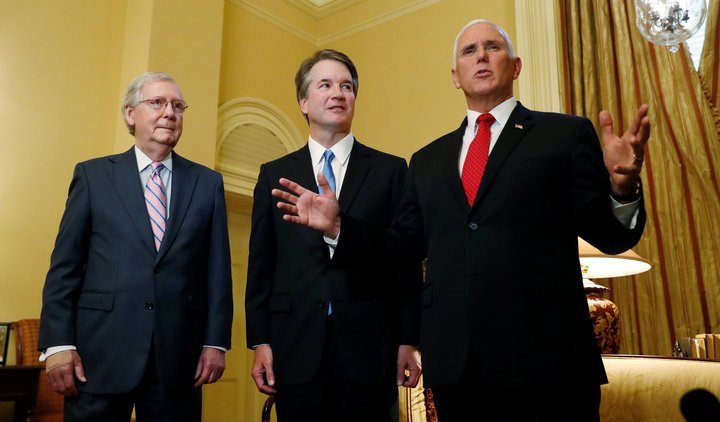 According to Adam Wren at Politico, the former Indiana governor and Vice-President of the United States is trying to find a lane that will allow him to praise Trump for his accomplishments and separate him from Trump's many missteps. Wren thinks the plan is working. A taste:
After years of loyal service and genuflecting as Donald Trump's former No. 2, Pence is capitalizing on carefully choreographed split screens with his former boss on everything from endorsements and appearances to policy and photo-ops.
Nearly a year after he was booed and jeered as a "traitor" at the Faith and Freedom Coalition conference in Orlando for his refusal to overturn the election results, Pence's tightly scripted comeback ahead of a potential 2024 presidential bid is showing returns.
Since POLITICO reported on the Supreme Court's draft opinion overturning Roe v. Wade, Pence has moved to channel a newly simpatico GOP base. He is finding purposeful ways to contrast with Trump on issues ranging from highlighting his own decadeslong record of anti-abortion advocacy to calling for a muscular response to Russia's invasion of Ukraine. Next week, he'll cross Trump by holding a rally with Georgia Gov. Brian Kemp on the eve of his GOP primary, a direct challenge to Trump's endorsement of Kemp challenger David Perdue.
And he's embraced familiar terrain on the culture wars, launching his own so-called freedom agenda ahead of the midterms, focusing on issues like parental choice in the classroom. Long before Republicans like Florida Gov. Ron DeSantis warred with Disney, Pence was attacking the entertainment company as far back as 1999 in an op-ed criticizing the film "Mulan."
"The issue set feels like it could be coming to him a little bit because he's good on the culture war stuff," said David Kochel, a veteran Iowa Republican strategist who said he heard positive reviews of Pence's April visit to the state.
"As we get into the sanctity of life issue and the potential of having Roe. v. Wade overturned, he has been a champion of life," said Bob Vander Plaats, president and CEO of The Family Leader, a conservative Christian parent organization for the Iowa Family Policy Center. "It's definitely in his comfort zone. If this becomes a big issue, a defining issue when it comes to 2024, that will be in his wheelhouse."
Now, fresh off of warmly received appearances in the early GOP presidential primary voting states of South Carolina and Iowa, and ahead of scheduled stops in New Hampshire and North Carolina later this month, Pence is winning back political ground. Booing crowds have been replaced by cheering, swollen audiences of social conservatives.
"Pence is doing everything he can to position himself if there's an opening in 2024," said Alex Conant, a Republican strategist and former adviser to Marco Rubio's 2016 and Tim Pawlenty's 2012 presidential campaigns.
Read the rest here.