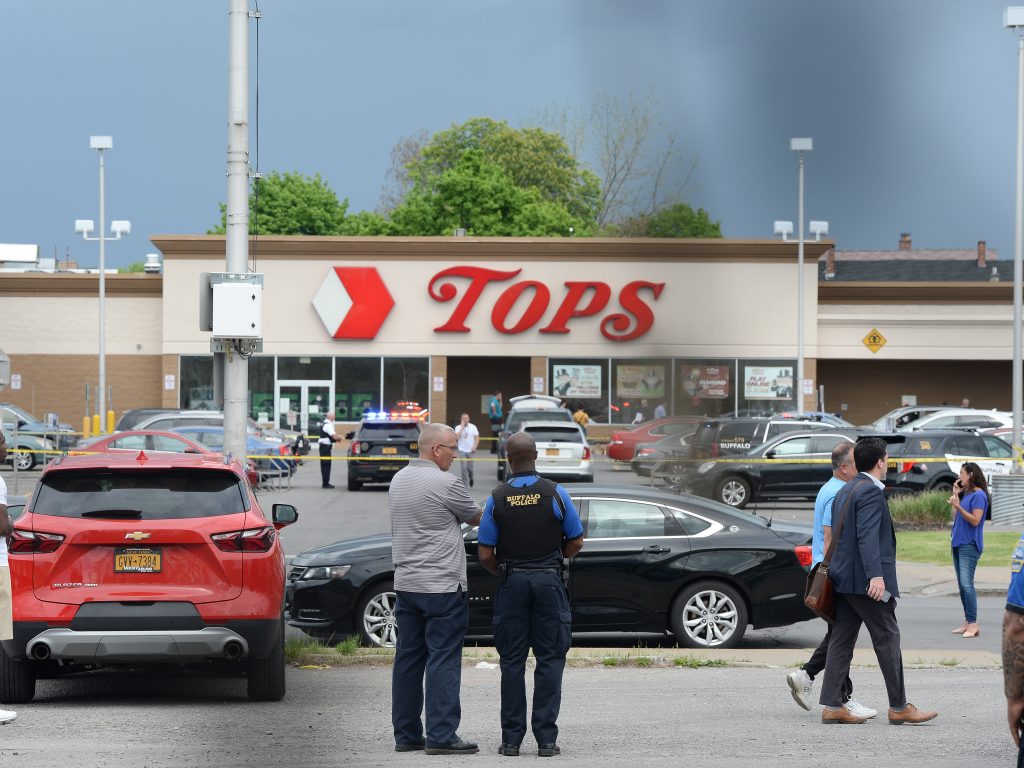 Conservative Washington Post columnist Henry Olsen calls out his fellow conservatives in the wake of the Buffalo shooting. Here is a taste of his piece:
Yes, it's inevitable that some mass shootings will occur in any society with private gun ownership. Yes, there are already laws on the books designed to prevent these tragedies that too often are not properly enforced.
That doesn't justify turning our heads and looking the other way. The United States has had mass private gun ownership for its entire history. It has not regularly experienced the degree of mass, random shootings that we see today. There were only eight incidents with three or more fatalities between 1982 and 1989, an average of only one per year. We averaged 10 per year from 2017 to 2019. Events in which four people were shot more than doubled in just the past three years.
This is not merely a price of freedom. It is a growing epidemic that threatens to undermine the trust and security that make a free society possible.
There's no sign that this violence will abate of its own accord. Rather, it seems that each event raises the bar, encouraging more sick people to choose to kill others. They can turn on friends, classmates, work associates or members of a group they hate. The victims could be any of us, and that's what makes this grisly spectacle even more dangerous.
Claims that even more widespread public carrying of guns will solve the problem are simply laughable. The Buffalo shooter was decked out in body armor and tactical weapons gear. Random citizens packing heat would not bring down someone so well prepared. And no number of handguns in the crowd would have stopped the Las Vegas shooter, who coldly executed 58 people and wounded more than 400 others with a rifle from his hotel window.
Read the rest here.