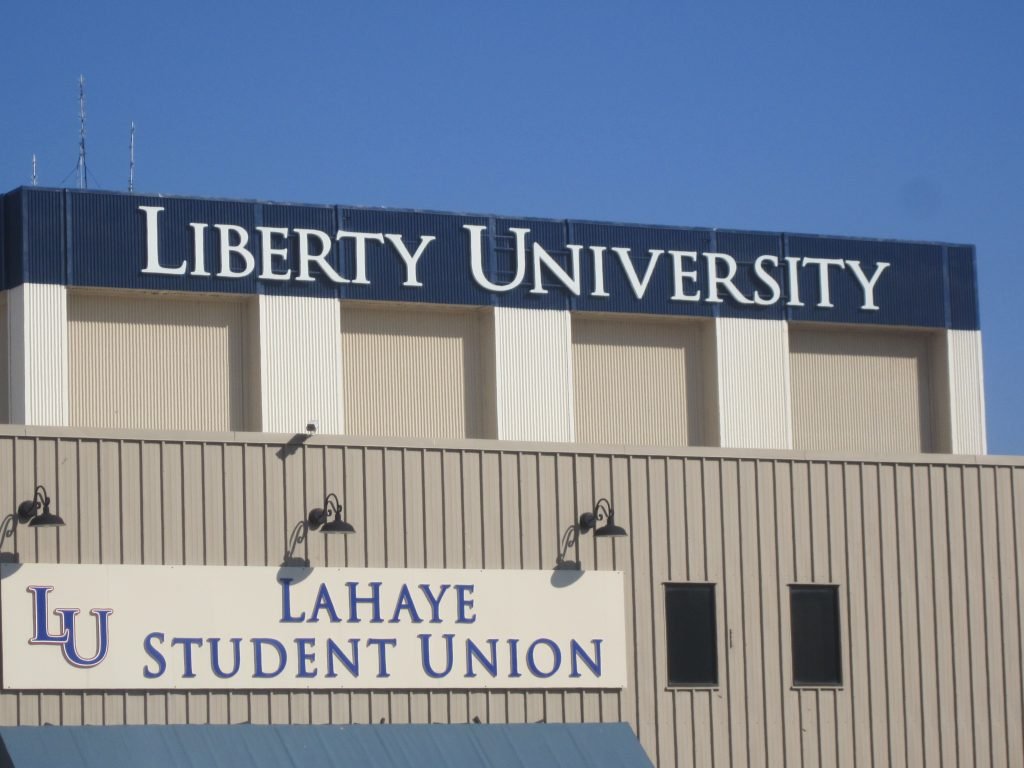 Fourteen women have sued Liberty University since July, accusing the school of a "long-standing pattern of mishandling sexual assaults." Here is Josh Moody at Inside Higher Ed:
Liberty University is under fire, facing a barrage of allegations that it mishandled sexual assault claims for years, discouraged complainants from coming forward and discriminated against LGBTQ+ students, even allegedly pushing some to undergo conversion therapy. Plaintiffs have filed three separate lawsuits against the university since July, raising alarm at the Department of Education.
Now Liberty University is under investigation on multiple fronts.
In the first lawsuit, filed by 12 women in July, the plaintiffs stated that they were discouraged from reporting incidents of sexual assault or punished for violating Liberty's honor code when they came forward with their complaints. They accuse Liberty of creating an unsafe environment and weaponizing its honor code against them, focusing on student conduct violations such as drinking and engaging in premarital sex instead of on the alleged sexual assaults. The accusations in that lawsuit span more than 15 years, beginning in 2000.
Female plaintiffs filed subsequent lawsuits in November and late April. Though separate from the initial lawsuit, the complaints are remarkably similar, with former students alleging that Liberty failed to adequately investigate claims of sexual assault, instead fixating on the women's behavior and violations of LU's honor code known as the "Liberty Way."
According to court documents, women allege that they were threatened, stalked, beaten, drugged, "brutally raped" and even, in one case, impregnated by a perpetrator. Court documents further allege that the Liberty University Police Department pressured women to drop claims, threatened to charge a complainant for filing a false report and failed to adequately investigate incidents.
Beyond the review of Clery Act compliance at Liberty, the Department of Education's Office for Civil Rights opened a separate investigation last week into complaints made by a former student alleging that Liberty's policies and practices discriminate on the basis of sexual orientation.
Now the evangelical university founded by televangelist Jerry Falwell faces a pair of investigations amid growing scrutiny of how it has allegedly mishandled Title IX issues for years.
Read the rest here.