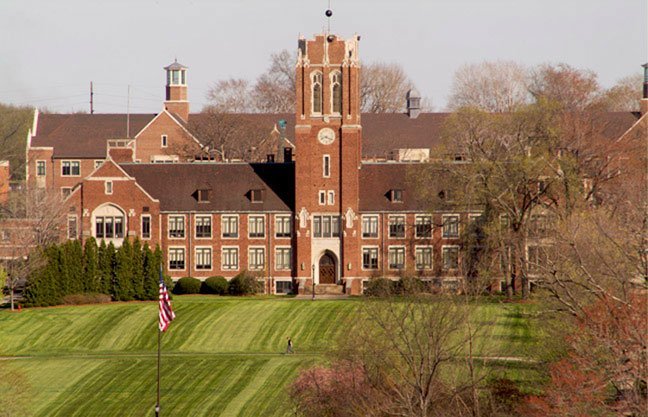 A self-professed conservative Christian college has decided to turn its back on systemic racism and diversity. Here is Kathryn Post at Religion News Service:
When Cedric Lewis came to Grove City College nine years ago, he was delighted to teach where his Christian worldview was expected, not just tolerated. But this year, as the Western Pennsylvania school became engulfed in a politicized dispute over critical race theory, Lewis worried its Christian identity could be at risk.
"We are in a fight for the soul of this college," Lewis, an adjunct professor at Grove City, told Religion News Service. "Are we a Christian college? Or are we a conservative college?"
Grove City has always celebrated traditional values — its rejection of federal funding is a case in point — but more recently has struggled to balance its conservative political identity and broader Christian commitments. After a group of parents raised the alarm about critical race theory infiltrating the school last fall, a committee was set up to investigate and released a report April 20, acknowledging instances of "CRT advocacy" while absolving the school from allegations of "going woke." It also recommended re-adding "conservative" to the school's mission statement after it was removed in 2021 over concerns about the term's shifting political meaning.
Since then, Grove City stakeholders have both celebrated and balked at the report and its listed "remedial actions," which include enhancing scrutiny of guest speakers, rebranding the Office of Multicultural Education and Initiatives and replacing an education course accused of inculcating tenants of critical race theory, an academic and legal theory that examines how systemic racism has shaped law and society.
Lewis told Religion News Service he's less concerned about the "remedial actions" than he is about the integrity of the committee's investigation. The report, issued by a committee with a board-member majority, characterized a "Cultural Diversity and Advocacy" educational course Lewis co-taught as promoting "pop-CRT." Lewis says he hasn't thought about CRT since he was in law school decades ago.  
"I don't teach CRT," Lewis insisted. "I teach Scripture. I teach what I think is a biblical approach to how we deal with our fellow man. We present various sides to our students, and they make up their own minds."
Other than a class reading list that Lewis says was incomplete, the report didn't cite evidence of its claims. Lewis added that no committee members visited his class or spoke to his students. They did, however, speak with him in what he felt was less an interview and more an "interrogation."
"My experience was, they didn't ask 'what do you teach?' But 'how do you defend being a Christian and supporting CRT?'" Lewis said. "Their minds were already made up, and they were just looking for confirmation."
Lewis added that he's the only Black professor at the college, and EDU-290 is often a venue for students' first conversations with a Black person. "We can't love our neighbor as ourselves if we don't know our neighbors," said Lewis, who added that Christians should be leading conversations about race and racism, not ending them.
Lewis shared his concerns publicly on Twitter and was joined a day later by Jennifer Trujillo Hollenberger, who teaches social work at the school.
Read the rest here.