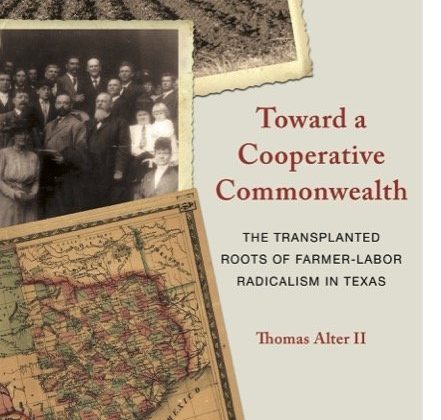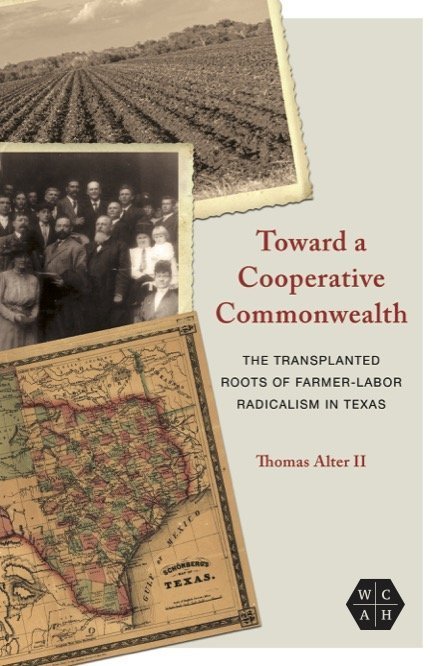 Thomas Alter is Assistant Professor of History at Texas State University. This interview is based on his new book, Toward a Cooperative Commonwealth: The Transplanted Roots of Farmer-Labor Radicalism in Texas (University of Illinois Press, 2022).
JF: What led you to write Toward A Cooperative Commonwealth?
TA: My historical interests are primarily focused on working-class based protest movements. When it comes to the historiography of labor and radical protest movements, Texas is largely underrepresented. Texas was not always a solidly conservative state. It has a vivid history of agrarian unrest and working-class radicalism, witnessed particularly in the Populist Revolt and the Progressive Era Texas Socialist Party. Both influenced movements nationally. I wanted to understand how Texas went from a hotbed of economic radicalism to a bastion of social conservatism. At same time I hoped to break down some of the ingrained Texas nationalism by bringing to bear transnational influences on Texas history such as the 1848 German Revolution and the Mexican Revolution.
JF: In 2 sentences, what is the argument of Toward A Cooperative Commonwealth?
TA: From the 1870s through the 1920s the presence of numerous organizations representing the working class demonstrates the existence of a farmer-labor bloc within US political culture. Though enacted into law, in much watered-down versions, by Democrats and Republicans, many of the historic reforms of the Progressive and New Deal Eras originated and were tirelessly championed by individuals and organizations within the farmer-labor bloc, without their efforts a Progressive Era or New Deal likely never would have happened.
JF: Why do we need to read Toward A Cooperative Commonwealth?
TA: The book shows that third parties and protest movements that challenged the basic economic underpinnings of industrial and finance capitalism were a regular facet of US politics and not the quixotic movements they are often portrayed as. Also, while much of the historiography of radical movements of the Gilded Age and Progressive Era focuses on northern, urban, and European immigrant experiences this book adds southern, rural, and Mexican immigrant experiences to the mix.
JF: Why and when did you become an American historian?
TA: After spending much of the 1990s involved in the labor movement and broader working-class based activism, I found that many working people are not aware of our own history as a class. In the early 2000s, I decided to become a teacher and scholar of the US working class in a small effort to make this history more well known.
JF: What is your next project?
TA: My next project is on the Texas hardcore punk rock scene of the late 1970s and early 1980s. Most academic histories of punk have focused on the East and West coasts and punks with middle class backgrounds. My early research has found that punks in Texas often came from working-class backgrounds and their music was more political and protest focused than that of the coasts.
JF: Thanks, Thomas!