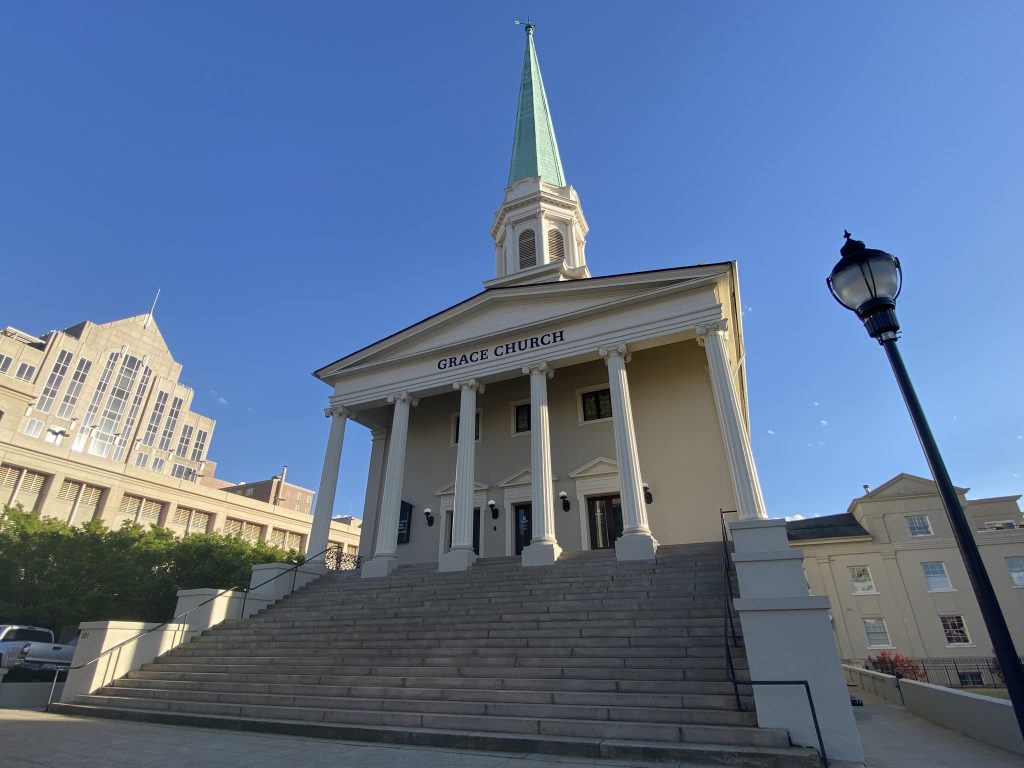 Grace Church in Greenville, South Carolina is doing the Lord's work. Here is Jay King at Greenville Journal:
With the need in Greenville for affordable and transitional housing continuing to grow, Grace Church's $16 million purchase this month of apartment buildings from Greenville Technical College is a significant step forward.
According to LeeAnne Cavin, Grace's director of care and recovery ministry and executive housing director, acquiring the Campus Pointe Apartments at Greenville Technical College will help the church's Front Porch Housing ministry make a significant impact on the lives of some of the county's most vulnerable residents.
Cavin explains that what started three years ago as an effort to help a church member with transitional housing has blossomed into a mature ministry involving hundreds of members and partnering community organizations.
"We want to be a church that when you have a crisis, you can reach out to us," she says. "We recognize that nothing that we have was created for us — we need to have open hands with what we've been given."
The purchase of the buildings from the Greenville Tech Foundation allows the church to substantially expand its housing ministry to serve more people and not just church members, Cavin says.
Of the four buildings purchased, one will remain dedicated to student housing for one year. Beyond that, Cavin says the ministry will consult with students, Greenville Tech faculty and other stakeholders to determine the need for continued student housing at the apartment complex.
In the interim, the other three buildings will give Front Porch Housing 87 apartments committed to single-room occupancy.
Cavin explains there will be a mix of four-bedroom, four-bath options with a shared common space and two-bedroom, two-bath units primarily designated for single parents. The units are meant to provide safe and secure transitional housing for up to three years. Rent is based on the unit available. For example, most three-bedroom units average $350-400 per month per room, depending on whether it has a shared or private bath.
Cavin adds that most of the 48 residents served by the ministry in three years have been single mothers.
The new buildings will allow the ministry to serve men and women, individuals and families. For example, some four-bedroom units will go to families with multiple members, whereas others will see each bedroom rented to either all men or all women.
Read the rest here. (HT: Daniel Silliman)