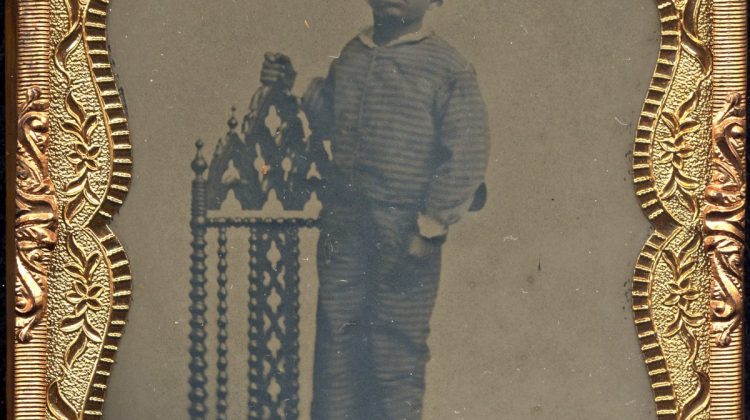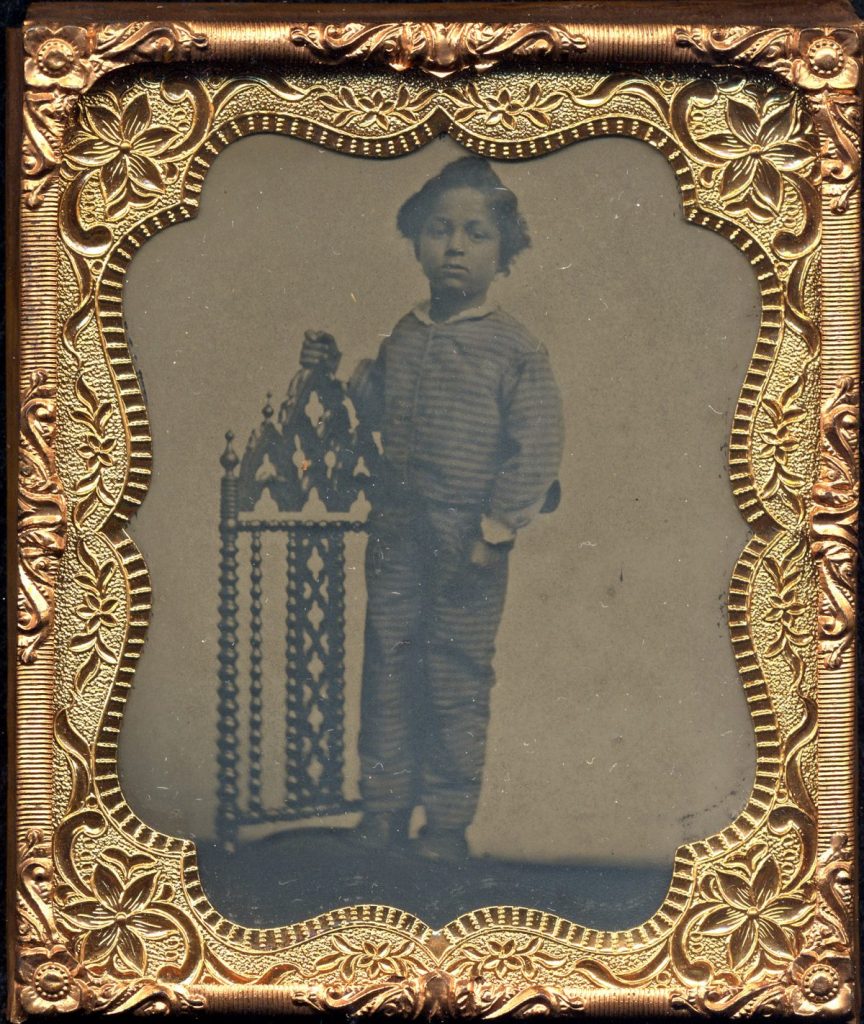 Here is Sydney Trent at The Washington Post:
The little Black boy in the Civil War-era photograph stands atop a gilded chair, grasping its tall back with his small fist. His clothing is quotidian — striped pants and a matching long-sleeved top with a rounded white collar. His face is framed by soft, dark curls; his eyes are very somber, some might say sad.
Is he simply tired of posing for the camera, or does his expression speak to something more painful? And what should be made of the inscription on the back, in the hand of Varina Davis, the wife of Confederate President Jefferson Davis?
"James Henry Brooks adopted by Mrs. Jefferson Davis during the War and taken from her after our capture. A great pet in the family and known as Jim Limber."
Aside from the image and slight descriptions in letters and memoirs, there is little documentation about the life of Jim Limber, who was brought as a child of 7 or 8 to live with the Davises in Richmond during the last year of the Civil War. He vanished from history not long after, frozen in time as the winsome little boy of the fancy photograph.
Yet perhaps because of this very void, his brief relationship with the Davis family has been the focus of Confederate mythologizing for generations.
The American Civil War Museum, which includes the ambrotype of Jim Limber in its collection, avoids mentioning the orphan on quick tours, lest it encourage simplistic and self-serving interpretations, said Kelly Hancock, the Richmond museum's public programs manager.
The relationship between the Black boy and the Confederate family has been used, in particular, by promoters of the Lost Cause ideology, which falsely asserts that the war was fought over states' rights, not slavery, Hancock said. In this pseudohistorical narrative, with roots in enslavers' views of themselves, Black people were faithful, childlike servants guided paternalistically by benevolent masters.
Read the rest here.