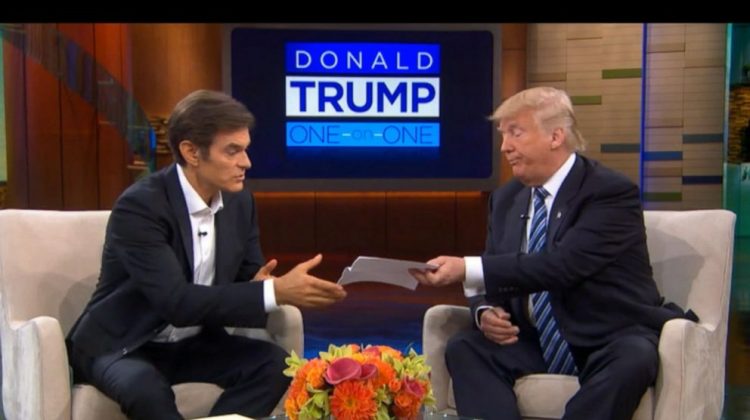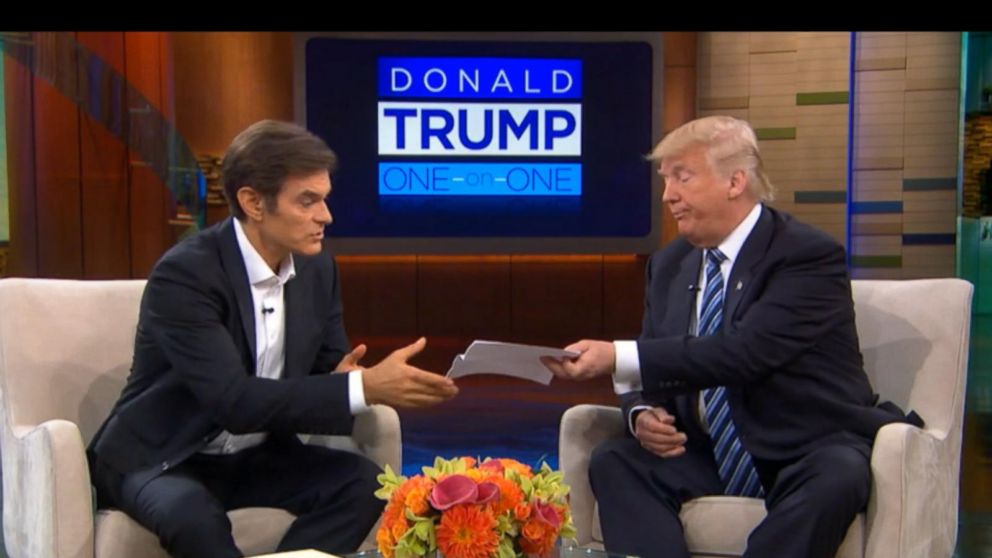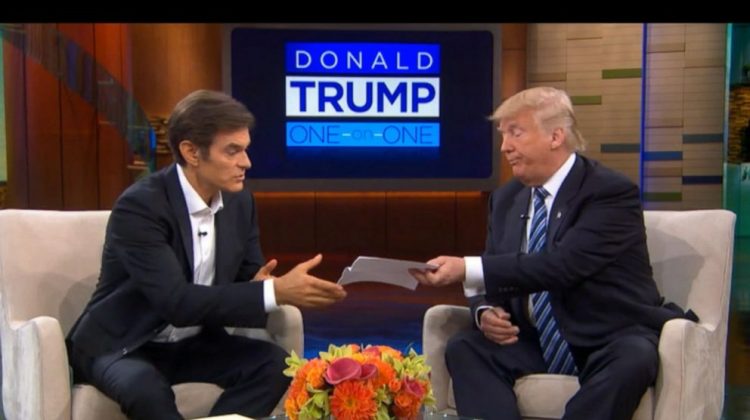 Donald Trump just endorsed Mehmet Oz's candidacy for the Pennsylvania U.S. Senate seat currently held by Pat Toomey. Here is Trip Gabriel at The New York Times:
Wading into a tight Republican Senate primary in Pennsylvania, former President Donald J. Trump endorsed Mehmet Oz on Saturday, throwing his weight behind the former star of "The Dr. Oz Show," who has been attacked by rivals as a closet liberal. Dr. Oz's celebrity appears to have been a deciding factor for the former president, whose own political career was grounded in reality television.
"I have known Dr. Oz for many years, as have many others, even if only through his very successful television show," Mr. Trump said in an announcement, upstaging a rally he was holding at the same time in North Carolina, where his endorsement of Representative Ted Budd in a tight Republican Senate race is also considered crucial.
"He has lived with us through the screen and has always been popular, respected and smart," Mr. Trump added. He cited an appearance he had made on Dr. Oz's daytime television show in the thick of the 2016 presidential race, when Mr. Trump showed partial results of a physical. "He even said that I was in extraordinary health," Mr. Trump said, "which made me like him even more (although he also said I should lose a couple of pounds!)."
The former president also emphasized Dr. Oz's electability, citing his appeal to women because of his daytime TV show. Women "are drawn to Dr. Oz for his advice and counsel," Mr. Trump said, adding: "I have seen this many times over the years. They know him, believe in him and trust him." Mr. Trump predicted that Dr. Oz would do "very well" in Philadelphia and Pittsburgh, which are Democratic strongholds.
Read the rest here. It is also worth noting that former Pennsylvania Republican senator Rick Santorum is backing Dave McCormick.
As Zachary Petrizzo writes, Trumpworld is not happy about the endorsement:
Late Saturday evening, former President Donald Trump officially endorsed his old TV pal Dr. Mehmet Oz in the ruckus Republican U.S. Senate primary race in Pennsylvania.
In doing so, Trump, while speaking at a rally in North Carolina, ignited fury and ridicule among some of the loudest voices in Trumpworld.
At issue among Trump's most fervent supporters is the belief that Oz, a Turkish-American TV physician who has hobnobbed with Hollywood's elite and has flip-flopped on the issue of abortion, isn't a trustworthy "America First" Republican candidate, compared to fellow candidate Dave McCormick, who has ex-Trump administration officials Hope Hicks and Stephen Miller by his side.
"I have enormous respect for President Trump. I was honored to have his endorsement in PA. Twice," Sean Parnell, the former Trump-backed candidate, who dropped out of the race after an abuse allegation surfaced from his estranged ex-wife, wrote on Twitter. "But I'm disappointed by this. Oz is the antithesis of everything that made Trump the best president of my lifetime."
The infighting only intensified as more conservative commentators and politicos lined up to take shots at Trump's endorsement.
"It's like Donald Trump's staff is sabotaging Trump by convincing him to make the worst possible endorsements," conservative radio host Erick Erickson tweeted.
"This endorsement could divide MAGA in the only way that matters: he could lose America First conservatives over it," Breitbart News' Joel Pollak wrote.
Elsewhere, Rep. Mo Brooks (R-AL), who is running for the Senate and who has split with Trump in recent over back-and-forth accusations of election interference, chalked up the Oz endorsement to weak-kneed staffers the ex-president has enlisted.
Read the rest here.
Here is some Twitter commentary on the endorsement: