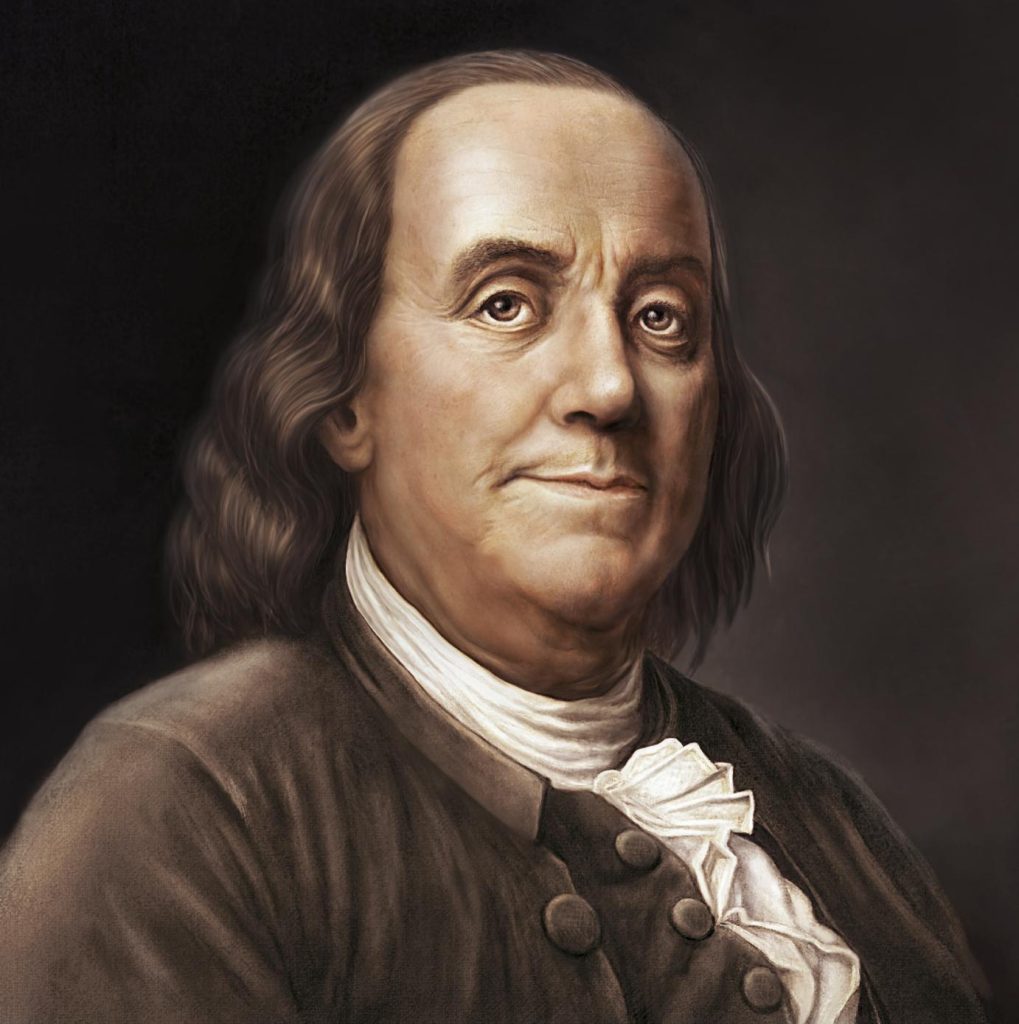 Historian Joseph Adelman calls our attention to a small Ben Franklin revival. Here is his piece at Slate:
Benjamin Franklin is having a moment. For decades he has hovered on the periphery of popular representations of the American founding. This month, however, Franklin gets marquee billing as the focus of a four-hour biographical documentary from filmmaker Ken Burns (premiering Monday on PBS), plus a new book from writer Michael Meyer on the afterlife of Franklin's philanthropic efforts. This follows on the heels of a February announcement that Michael Douglas will play Franklin in an upcoming Apple TV+ limited series based on his life.
It is, in some ways, odd that Franklin has not gotten the same level of attention as his compatriots during the flourishing of "Founders Chic," a two-decade-old trend in American popular history in which biographers, writers, and musical theater impresarios have celebrated the major figures of the Revolution as an 18th century "greatest generation" that nobly led the United States to independence and set it on a path to freedom. Franklin was a generation older than many of the others involved in the founding, a fact that has affected his portrayals in this recent wave of Founder-centric pop culture. In the 1969 Broadway musical 1776, a Founders Chic precursor, Franklin is the avuncular sidekick to John Adams and Thomas Jefferson, dispensing one-liners and the occasional timely advice to keep independence moving. In HBO's 2008 miniseries John Adams, Franklin, no longer a friendly father figure, is instead portrayed by Tom Wilkinson as a lecherous schemer who preys on the women of Paris and undercuts Adams' efforts at American diplomacy. Lin-Manuel Miranda cut a Franklin number from Hamilton (2015), but later released it as a stand-alone track performed by the Decemberists. In the voice of Franklin, lead singer Colin Meloy recounts his career accomplishments, leading into a repeated chorus, "Do you know who the f*** I am?" Given the song's message, it's a touch ironic that Miranda so easily sidelined Franklin, but that's how things have gone for the Philadelphian, who has so often seemed like an outlier in the story of the founding.
Read the rest here.