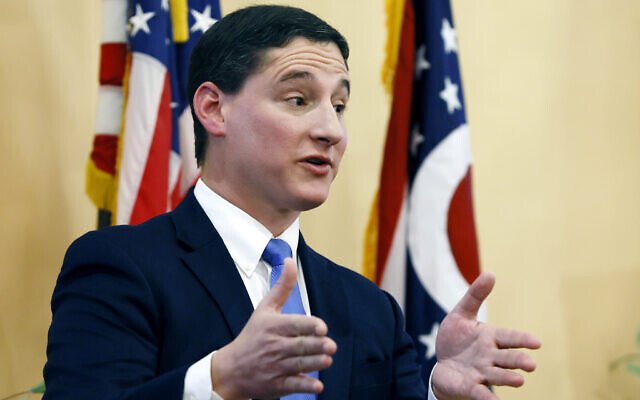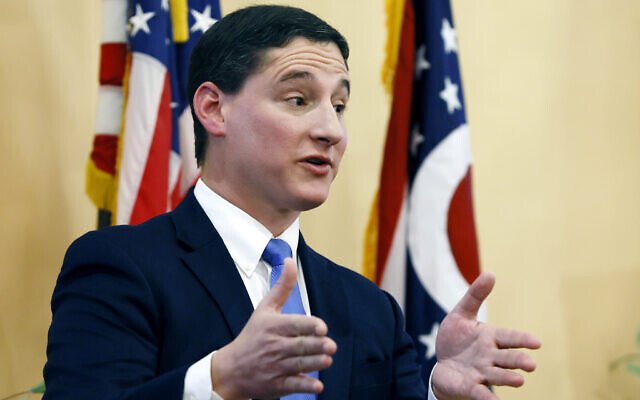 Ah Christian Right politicians! You've got to love the way they have each other's backs.
Josh Mandel is running for Senate in Ohio in the pro-Trump lane. He does not believe in the separation of church and state, thinks the United States was founded on Judeo-Christian principles, campaigns in evangelical churches, and sees politics as a "fight for good over evil." And did I mention that he called one of his GOP opponents a "pussy" during a debate? Conservative evangelicals love this guy!
So it only makes sense that Texas Senator Ted Cruz is endorsing him. Here is the Washington Examiner:
Cruz hailed Mandel as a "proven fighter" against the Democrats and a champion of conservative causes, issuing a highly coveted endorsement in a primary that has often been dominated by forceful appeals to the Republican base.
"As our nation faces crisis after crisis under Joe Biden, our country needs conservative fighters to stand up to the radical Democrats who want to exploit these problems to deliver socialism to America. That's why I am supporting Josh Mandel for U.S. Senate," Cruz said in a statement to the Washington Examiner.
The endorsement comes at a time when polls have tightened between Mandel, a former state treasurer who was once the clear front-runner, and Mike Gibbons, a businessman. A RealClearPolitics polling aggregate of the race has Gibbons up by 1.3 percentage points over Mandel. The primary is currently slated to take place on May 3.
"Having Senator Cruz's support shows that he believes I am the only candidate in this U.S. Senate race who will have the backbone and courage to stand up alongside him in Washington and take on the party bosses, left-wing media, and powerful lobbyists," Mandel said in a statement to the Washington Examiner. "When I get to the Senate, I look forward to serving as a reinforcement for Senator Cruz as we stand up to Joe Biden and work to defeat the far-left's radical agenda."
Read the entire piece here.