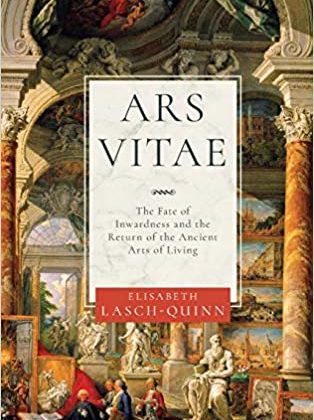 The Carl F.H. Henry Center for Theological Understanding at Trinity Evangelical Divinity School recently hosted a symposium on Elisabeth Lasch-Quinn's Ars Vitae: The Fate of Inwardness and the Return of the Ancient Way of Living. (Some of you may recall our interview with Lasch-Quinn in Episode 77 of The Way of Improvement Leads Home Podcast).
Scholars Philip Woodward, Louis Markos, Christina Bieber Lake, and Julien C.H. Smith responded to the book and Lasch-Quinn responded to their papers.
Here is a taste of her response:
I appreciate Philip Woodward's succinct run-through of the different strands of philosophical thought from antiquity that I locate in our contemporary culture. He gets right to the heart of my critique of the way the therapeutic cast of contemporary culture threatens to distort each approach, where the New Stoicism risks jettisoning the ancient Stoics' emphasis on moral virtue in the more modern quest for a self-oriented quest of "feeling better," the New Epicureanism risks veering away from the pursuit of pleasure through tranquility and prudence toward the pursuit of "diverting experiential episodes," and the New Cynicism eschews the earlier point of truth-telling as moral corrective for "transgression for its own sake."
Read the entire response here.