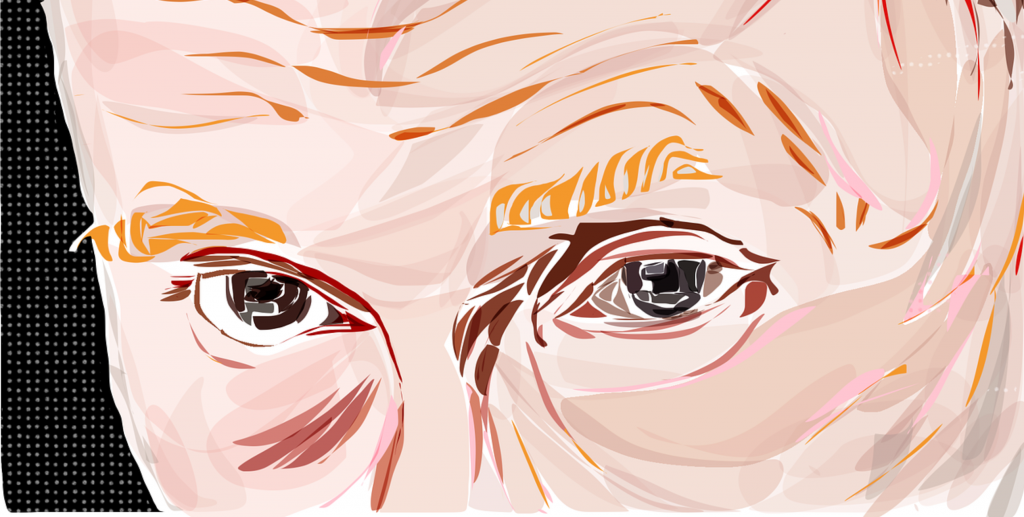 While Russian schoolchildren joked about the Soviet regime, Vladimir Putin's schooling took a deadly turn
Shortly after the American moon landing, at a meeting with Communist Party and space program leaders, General Secretary Leonid Brezhnev said, "If the Americans are landing on the moon, we are going to do one better. We are going to fly to the sun." The others, alarmed, pointed out that the sun is much too hot for a safe landing. Brezhnev replied, "What? Do you think we're just a bunch of idiots here in government? You'll fly at night!"
This joke, a classic of Soviet era political anecdotes, seemed awfully funny to me and my elementary school classmates in Russia, when one classmate told it to the rest of us during recess. But as an elementary schooler in the late 1980s, I did not have the historical context to appreciate some other aspects of this joke and many others like it. Another favorite I recall involves one office worker complimenting another on his fabulously starched collar. "Thanks," the interlocutor replies, "I had a bologna sandwich for lunch." Soviet meats were rumored to use extra starch as filler, stretching the mystery meats used to make kolbasa even further.
In hindsight, what stands out the most to me about this genre of humor is the latent acknowledgment that the Party leaders were competitive, incompetent, and callously uncaring about the human costs of their caprices. Even the lunchmeat joke is a reference to incompetence throughout the Soviet state. That incompetence resulted in inadequate supplies and, often, hid outright stealing somewhere along the pipeline. No wonder more fillers were needed to produce the same amount of (mystery meat) product.
Stalin was sensitive to jokes, as many found to their chagrin when arrested za yazyk—for the tongue, as was famously the case for the poet Osip Mandelstam, who composed a poem mocking the leader. Those who repressed their humor during Stalin's rule made up for it in the age of Brezhnev. Still, the sad reality that remained constant was that since no one could do anything to convince the leaders of the stupidity of their schemes, perhaps the only thing to do was joke about them.
The heritage of incompetence in state leadership that Soviet era jokes mocked is now on full display in Putin's leadership during Russia's cruel and unnecessary invasion of Ukraine. Understanding the long history of incompetence in Soviet leaders' decision-making, along with the accompanying features of that incompetence, is key for explaining certain features of the current invasion, which seem otherwise to make no sense at all. Seen in light of the history of decision-making by Lenin and Stalin, however, Putin's behavior seems eerily familiar and predictable. He was, after all, schooled in the school of thought of the KGB.
One writer to bring attention early on to incompetence as the defining feature of the Bolshevik regime was medical doctor-turned-satirist Mikhail Bulgakov. In his 1925 novella A Dog's Heart, a doctor experimenting with organ transplants turns a really pleasant street dog into a really unpleasant human being, and then back again into a dog. But this experimentation in figuring out what different glands do to bodies of dogs and humans is only the backdrop of a spectacular satire about the failings of the Bolshevik regime.
In this story Doctor Preobrazhensky, a refined professional with a penchant for opera, becomes the target of scorn and threats from Communist party members, who keep dropping by his large apartment with various requests. One of the earliest developments after the revolution was a densification of apartments: no more than one room per person. Thus the doctor's elaborate apartment, with its separate library and separate operating room, appears scandalous.
In one of his more heated debates with the visitors, Preobrazhensky lists the negative developments he has observed in his apartment building since the Revolution. Why is it, he asks, that the building is rapidly becoming trashed? Why, for instance, could one leave one's winter galoshes, umbrellas, or walking sticks on the rack by the door safely for decades before the Revolution, without worry of theft, but not anymore? And why are the boilers in the house no longer stocked reliably? Through exchanges like these the incompetence of the new regime and its leaders becomes, in effect, the protagonist of this story. This incompetence, it is clear, is not deliberate. It just flourishes organically in the new regime. Needless to say, Bulgakov's novella only circulated in samizdat until the late 1980s.
Of course, the fruit of such incompetence was much deadlier in reality than in the fictional U.S.S.R. Human lives, rather than mere galoshes, were the cost. Right around the time Bulgakov was writing Lenin and (after Lenin's death) Stalin became fascinated with the idea of maximizing the extraction of resources from unused land. After all, if one were to look at a map of the Soviet Union in the 1920s, vast swaths of territory were underpopulated and undeveloped. Sure, some of these regions were above the Arctic Circle, but what does that have to do with anything, later jokes quipped?
In her Pulitzer Prize winning Gulag, Anne Applebaum documents the horrifically ambitious yet incompetent ways in which Lenin, Stalin, and other leaders in Moscow set about fulfilling their goals, to which the Gulag, the massive system of penal camps and prisons, was central. Arrested on whims, or even at random as part of quotas of prisoners that Stalin ordered to be fulfilled, men and women were rounded up like cattle and shipped in unheated cattle cars to such inhospitable areas of the Soviet Union as the Komi Republic or Kolyma, both located above the Arctic Circle. Vorkuta, a city built as part of the mining Vorkutlag Gulags in the Komi Republic, is still in existence today, albeit rapidly shrinking since the collapse of the Soviet Union. Recording an all-time low of -61 degrees Fahrenheit, it is the coldest city in Europe.
Often, when prisoners arrived at their designated camp location, in the middle of the freezing winter, they found quite literally nothing there: no barracks, no food, and no tools of any kind for building their shelters or doing the work that they were supposed to be doing, whether forestry or digging a canal. In fact, Belomorkanal (White Sea Canal), Stalin's pet project, was dug by Gulag prisoners using makeshift tools and their own bare hands. Unsurprisingly, given these conditions, the death rates among prisoners were staggering.
Did the Gulags set out to systematically exterminate millions of people? The answer, Applebaum concludes, is no. But the sheer incompetence of a system in which various people along the chain of supply were stealing and others were not communicating, or simply doing nothing (as that was the safest thing for them to do to avoid getting into any trouble), created an extraordinarily effective killing machine.
To this history of deadly incompetence Putin is now a worthy heir. Since the earliest days of the invasion a number of military historians have puzzled over Putin's war strategy. Indeed, to anyone with the most basic knowledge of military strategy, it makes no sense at all. As Newsweek noted at the beginning of March, "Putin's strategic and tactical missteps (are) tripping up his Ukraine invasion."
But, I would argue, perhaps the best way to understand Putin now is to think back to the joke about Brezhnev ordering a sun landing. Putin exemplifies that same level of ignorance of practical details. Putin's military strategy for this war makes no sense because he has no strategy. He merely issues commands, which he expects to be obeyed, no matter how ludicrous. But coupled with his lack of concern for any human lives, whether those of his own soldiers and generals, or those of innocent Ukrainian civilians, this incompetence is lethal.
Nadya Williams is Professor of Ancient History at the University of West Georgia.