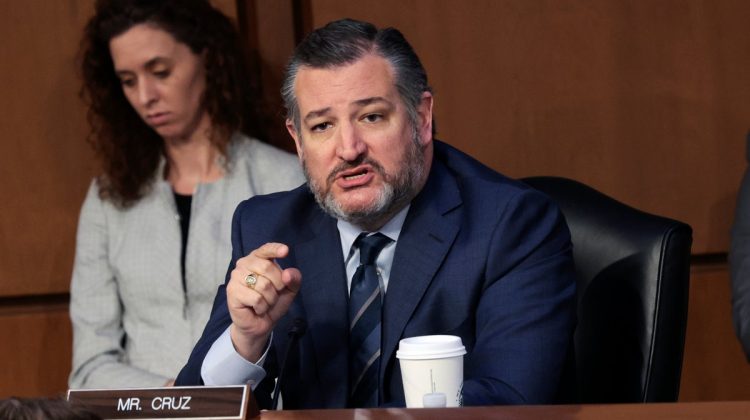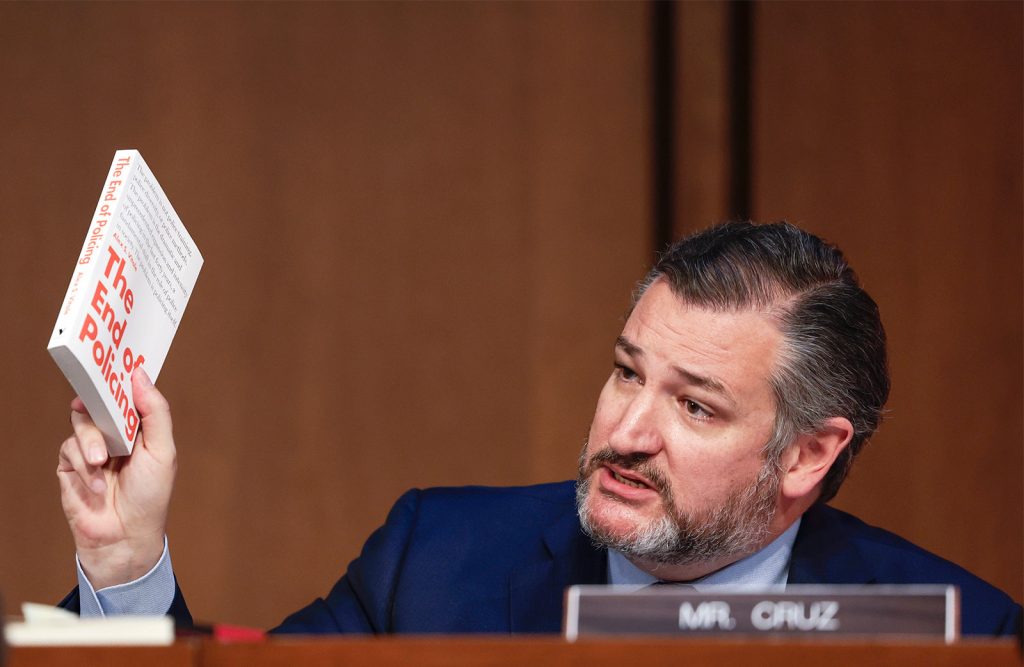 Watch Ted Cruz grill Supreme Court justice nominee Ketanji Brown Jackson on critical race theory:
Just for the record, critical race theory does not teach, as Cruz claims, that all of life is explained best by the clash of the races. I also don't think CRT teaches that white babies are racist. I tried to explain CRT here. What you are seeing in this video is yet another example of political grandstanding on the part of Cruz. I am sure he raised a lot of money with this little stunt.
At around the 8:50 mark, Cruz blasts Georgetown Day School for teaching critical race theory. Jackson serves on the board of the school. Cruz says that the school's curriculum is "full and overflowing" with CRT. He then produces several books recommended at Georgetown Day School and claims that these books are used to teach kids critical race theory. Almost all of them were written by Ibram X. Kendi, a historian turned antiracist activist.
Jackson defends the school and its progressive mission, but says she does not have a role in the creation of the curriculum. She seems slightly disturbed that these things are taught at Georgetown Day School, but she also claims that she has not read all the books Cruz mentions. She seems baffled–and rightly so– that these questions have anything to do with her work as a Supreme Court justice.
Georgetown Day School is a private, K-12 school. Books by Ibram X. Kendi are listed on a Black Lives Matter reading list. Antiracism is indeed part of the curriculum. But what Cruz doesn't know is that the leadership of Georgetown Day School is fully aware of the fact that its students live in a progressive, Washington D.C. bubble. As a result, they work hard to expose their students to a variety of viewpoints. How do I know this? Because I have had two immersive experience with GDS students and faculty as part of its three-day Minimester, "A View From the Other Side."
In 2020, just before the pandemic broke, a group of Georgetown Day School students and faculty boarded a bus and drove to south-central Pennsylvania to spend a day with me at Messiah University. Here is a taste of a piece on the GDS website that recounts the visit:
Over the course of the minimester, Sue, Lisa, Michael, and special guests explored the other side of the political, social, economic world beyond the "typical GDS view of things." A variety of speakers, from "explainer" journalists and commentators to those who inhabit the conservative spectrum, engaged with the group as they dove deeply into the current political landscape and the operative theme of, "How did we get here?"
GDS parent Jennifer Griffin (Annalise Myre '19 and Amelia Myre '20) and alum parent Juan Williams (Regan Herald '99), both journalists and political analysts for Fox News, spoke to the group. The students also engaged in conversation with Kate Bennett of CNN (author of Free Melania) and conservative Republican freelance writer for The Washington Post Gary Abernathy.
They also journeyed outward, exploring the world beyond the Beltway and the "GDS bubble." The group traveled to Mechanicsburg, Pennsylvania to spend the day at Messiah College with John Fea, a professor of American history at the school and author of Believe Me: The Evangelical Road to Donald Trump. John Fea published this story about his day with the students and faculty. In his piece, he lauded the importance of civil dialogue across lines of difference. He closed with this moment: "At the end of the day one of the students asked me for some tips about how to overcome the divisiveness and partisanship in American culture today. I suggested that we need more days like this one! She agreed. As these kids head off to college and find themselves in positions where they will be able to change the world, I hope they will remember their visit to Messiah College and their experience in central Pennsylvania. Thanks for coming and letting us see ourselves through your eyes. I learned a lot from the visit!"
Read the entire piece here. You can read my entire post here.
Last month, I participated again in the Georgetown Day School Minimester (I was supposed to visit face-to-face, but the weather did not allow it so I spent the day with GDS faculty and students on ZOOM) and again came away impressed with the students' commitment to civil dialogue.
I wanted to write this post so Ted Cruz could get "a view from the other side."
And as for CRT, I still stand by this piece.