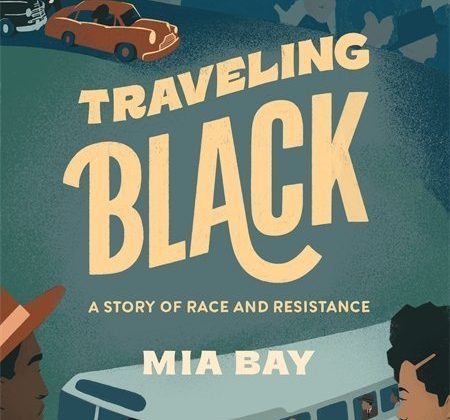 It is American history's most prestigious award. Here is Jennifer Schuesller at The New York Times:
An innovative study of Black Americans' struggle against discrimination in transportation and a sweeping examination of Chinese migration to goldfields across the Anglophone world in the 19th century have won this year's Bancroft Prize, which is considered one of the most prestigious honors in the field of American history.
Mia Bay's "Traveling Black: A Story of Race and Resistance," published by the Belknap Press of Harvard University Press, was described by the jury as "a major intervention in our understanding of the civil rights movement and the everyday life of racial domination," which draws on "exhaustive and imaginative research in trade publications, litigation records, memoirs, oral histories and the press."
Reviewing the book for The New York Times, Jennifer Szalai called it a "superb history" that turns "the question of literal movement" into "a way to understand the civil rights movement writ large."
The second winner, Mae Ngai's "The Chinese Question: The Gold Rushes and Global Politics," published by W.W. Norton, was praised by the jury as "an extraordinary book" that "brilliantly shows us how much of the white Anglo-American world came to view the Chinese as a racially unassimilable and threatening people."
Read the rest here. Of course my favorite Bancroft Prize-winner remains Nancy Tomes!