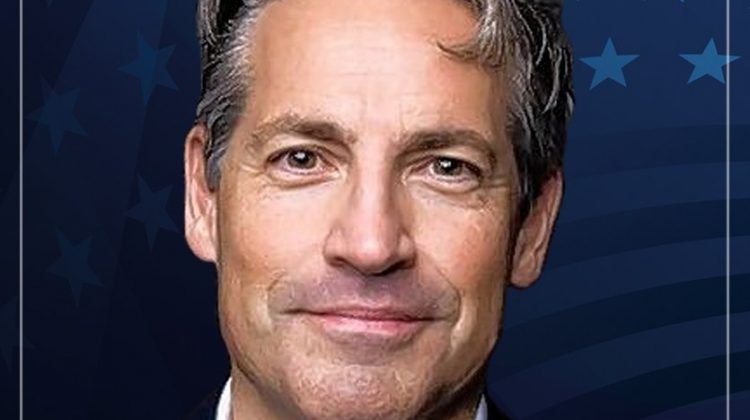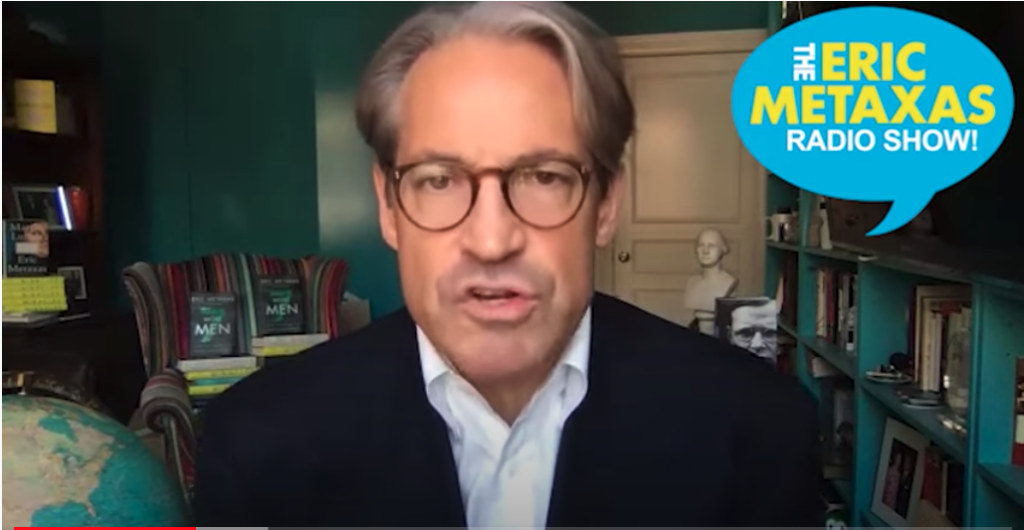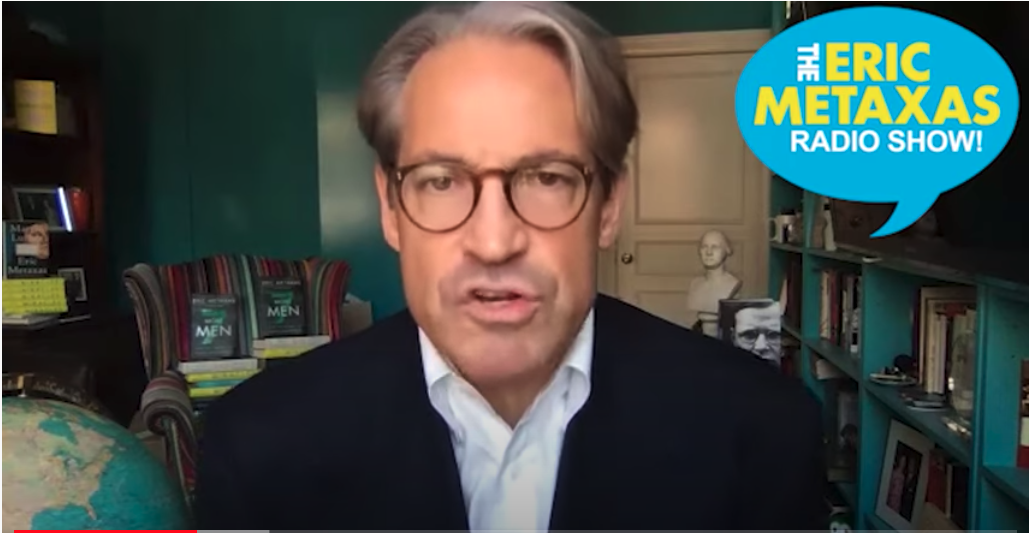 If you want to see Mark Noll's Scandal of the Evangelical Mind at work, watch Eric Metaxas's interview with Lucas Miles at the annual meeting of the National Religious Broadcasters. Lucas is the author of a book titled The Christian Left: How Liberal Thought Has Hijacked the Church.
In the course of this interview:
Miles says evangelical churches are letting Marxism, socialism, critical race theory, and "woke-ism" into their churches and allowing these "isms" to undermine Christian orthodoxy.
Miles blames professors at Christian colleges for this infiltration of ideas. They are the "Christian Left" that he talks about in his book. He calls out Wheaton College, Biola University, and Azusa Pacific University. Metaxas specifically attacks Biola president Barry Corey. He also tells his listeners not to attend any of these schools. Metaxas says that schools are "inviting the devil" onto their campuses. They are doing "tremendous damage."
Metaxas believes that even "talking" about things like the ethnicity of Jesus, critical race theory, or other "woke" subjects" is a waste of time in light of the "unbelievable amount of suffering in the world." Let's remember that this is coming from a guy who prefers to talk about NATO's role in provoking Putin than he does those suffering in Ukraine. Let's also remember that this comes from the guy who champions freedom of speech for the things he wants to talk about–the Big Lie, the greatness of Trump, and the dangers of the vaccines–but does not want Christians conversing about "woke" subjects. Hey Eric, you are right about the millions of people suffering all around the world; yet you devote your shows to how Joe Biden stole the election, how mask-wearing is crazy, and how the Democratic party is evil. In one of the more ironic parts of his rant, Metaxas rips on the CRU (Campus Crusade for Christ) website for "elevating" discussions of race in America when there are so many people in the world suffering. This totally ignores the suffering that people of color experience because of racism and suggests that his defense of the Big Lie and other Trumpian matters should be "elevated" over the discussion of race in America.
Metaxas says that "in this nation, hundreds of millions of men died to help end slavery." Just for the record, over 600,000 people died in the Civil War (some estimates place it at over 700,000). The population of the United States during the Civil War as just under 31.5 million.
And now for the Keller part: Metaxas claims several more times that racism is not "one of the central issues that needs discussing" in American right now. He adds: "Tim Keller…says things [like] "everyone should get their hands on everything they can read on critical race theory.' And I think, 'no, no, no, no, no, that's preposterous.' People don't have time. And when you say that, you're implying 'there's a lot of good stuff here that we need to chew on. And I want to say 'no, there's not a lot of good stuff.' It's like reading Mein Kampf. You read Mein Kampf in college to familiarize yourself with it, but you don't have to be like 'hey, get your hands on all the Nazi literature you can get your hands on so that you can combat it. You don't need to read everything to know it's bad, it's basically wrong, and can we move on with our lives–we have other things to do." And there it is. Don't let his "Socrates in the City" stuff fool you. Metaxas is an anti-intellectual. He wants his listeners to get their understanding of the world from him and other conservative pundits instead of thinking through things themselves. He suggests that it is a waste of time for Christians to worship God with their minds. He also does not seem to think that an educated citizenry is important to the success of the American Republic.
It is really interesting to watch Metaxas interview someone. He is very impatient with his guest. He is constantly looking around, perhaps trying to see who is watching him on this remote production. His body language suggests that he is just waiting for the person to finish speaking so he can say what he wants to say. He wants to frame the discussion his way.
You can decide for yourself: