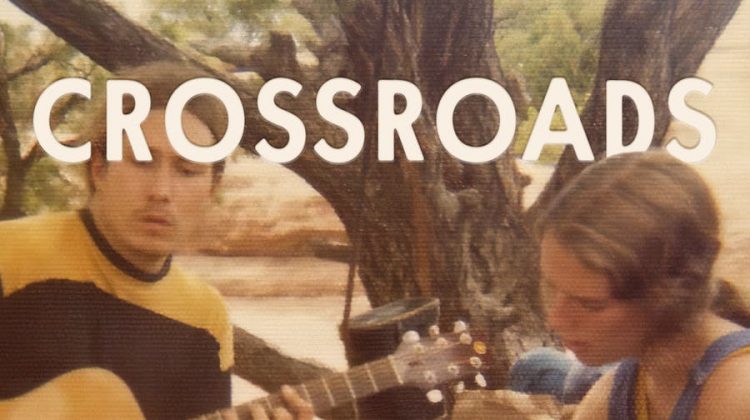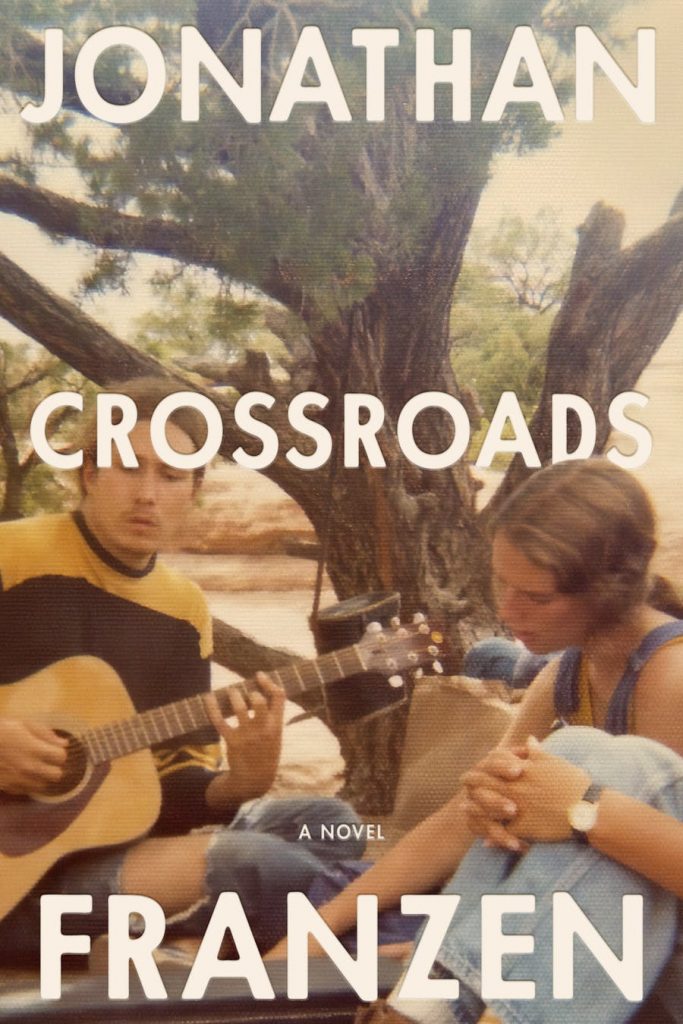 I finished Jonathan Franzen's novel Crossroads over the weekend. I don't read too much fiction, but this was a book I couldn't put down. Perhaps I will write a review of it when I get the time, but for now I will say this: the novel does a good job of portraying liberal Protestantism (there are a couple of references to progressive Christian magazine The Other Side), Mennonites (the central character attended Goshen College, but Franzen never explains how he ended up as a pastor in the United Church of Christ), and the 1970s Christian youth culture (the youth group "Crossroads," which was decidedly liberal in theology, could have passed for an evangelical youth group if the theology was different).
It's a little late, but yesterday Dissent published a review of the novel. Here is a taste of Kevin Lozano's piece:
After a brief and mostly unsuccessful detour into the world of whistleblowers and internet surveillance in a highbrow airport novel called Purity, Franzen returns to the nuclear family in Crossroads, the first in a planned trilogy about the generational traumas and transformations of the Hildebrandts, a suburban Chicago clan. Beginning in the winter of 1971 and following the beats of a liturgical calendar—from one season of the Advent to the next—Crossroads is perhaps Franzen's fustiest book, orbiting themes that might seem as dusty and brittle as a communion wafer: God, faith, and sin.
Crossroads is ultimately concerned with temptation. It comes in the most predictable forms that Americans turned to in the early 1970s: literally sex, drugs, and rock and roll. But temptation also emerges in less obvious spheres, including charity, secularism, and family itself (either in starting one or leaving one behind). Misdeeds and indulgence haunt every corner of the novel, as does the question of what it means to be virtuous in a wicked era.
The Hildebrandt patriarch is Father Russ, an associate minister at a local church. He once considered himself a hip faith leader with pacifist politics but is now starting to feel retrograde. In an attempt to dig himself out of a rut, he harbors a desire to begin an affair with one of his parishioners. His four children are Clem, Perry, Becky, and Judson; the three eldest siblings resent their parents and seek escape through all the means available to middle-class teens—addiction, lust, armed conflict, marriage. Their mother, Marion, is the most complex and compelling character of the book. She lives in fear of a dark past that is littered with mania, unprotected sex, an illegal abortion, and a fanatic embrace of Catholicism that, in the intervening decades, has softened into mush. In order to reclaim her agency, she embarks on a crash diet and plans to leave Russ for a man she loved in her youth.
The dramatis personae is, on paper, not that interesting, the definition of vanilla: a church-bound family preoccupied with the appearance of goodness, but consumed by their desires. The time period feels familiar too, even though this is Franzen's first work set primarily in the 1970s. For any novelist trying to tell an ambitious story about the origins of contemporary American crises, the end of the Vietnam War is a good place to start. Yet what is arresting about the drama of Crossroads is how it grants this middling family almost world-historical importance. Although some of the misery that awaits the characters is harrowing (neurasthenia, costly property damage, unplanned pregnancies), the Hildebrandts are representative rather than exceptional: "It's not just me, by the way," Marion says to her new therapist, in an early scene. "I think everyone is bad. I think badness is the fundamental condition of humanity."
Franzen's depiction of this therapy session is illustrative of how he mixes and muddles the intimate and the historical. While reflecting on her father's suicide after the stock market crash of 1929, Marion thinks, "How like a mental illness a nation's economy was! She later wondered how much longer, if the stock market hadn't crashed when it did, her father's manic period might have lasted, and whether, if his illness had set in later, he could have managed to be manic in the midst of a depression." Haunted by her family history, Marion fears passing down the wrong things (or the wrong world) to her children.
Her brood is also obsessed with inheritances, whether hereditary or material. Becky wages a cold war against her family after she is forced to share money left to her by a disliked aunt with her brothers. Clem, the oldest child, becomes a reactionary in response to Russ's self-satisfied liberalism. "He didn't want to be like his father," Franzen writes, "who merely professed to have sympathy for the underprivileged." But more consequential than money or politics is the inheritance of the previous generation's sins: Clem gives up his student draft deferment not only because he wants to hold himself to a higher standard but also to escape a college dalliance, which has awakened in him an insatiable lust. Marion worries that Perry has inherited her family's history of mental disturbance; he suffers a rapid breakdown, which mirrors Marion's own. Unaccompanied and drunk at a church holiday party, he asks a rabbi and a priest "whether goodness can ever truly be its own reward, or whether, consciously or not, it always serves some personal instrumentality." He goes on: "How do I know if I'm really being good or if I'm just pursuing a sinful advantage?"
Read the entire review here.