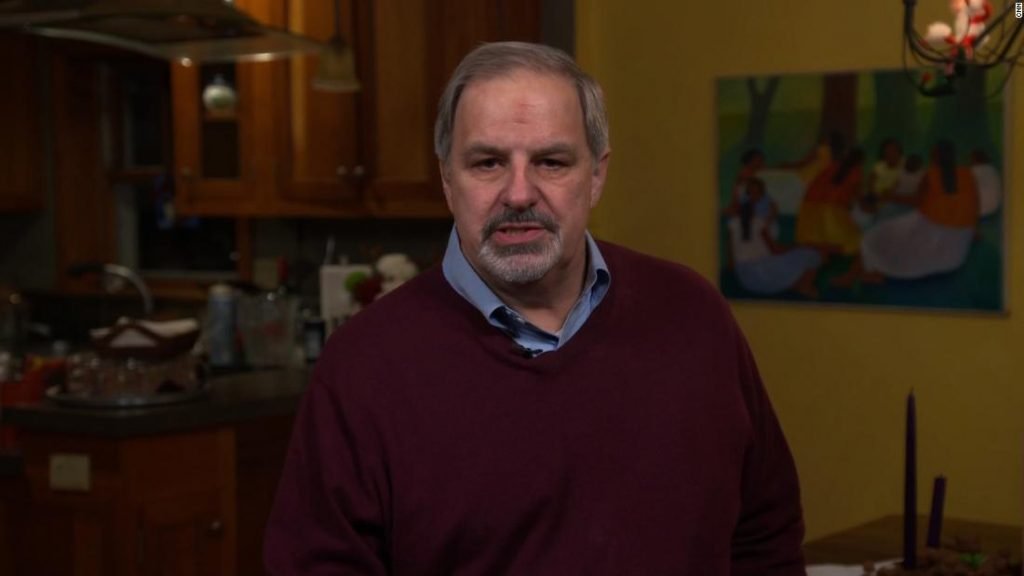 Daniel Silliman, a news editor at Christianity Today, broke this story this afternoon. According to Bob Smietana's reporting at Religion News Service, Silliman's reporting had the full blessing of the Christianity Today leadership.
Here is a taste of Silliman's piece:
For more than a dozen years, Christianity Today failed to hold two ministry leaders accountable for sexual harassment at its Carol Stream, Illinois, office.
A number of women reported demeaning, inappropriate, and offensive behavior by former editor in chief Mark Galli and former advertising director Olatokunbo Olawoye. But their behavior was not checked and the men were not disciplined, according to an external assessment of the ministry's culture released Tuesday.
The report identified a pair of problems at the flagship magazine of American evangelicalism: a poor process for "reporting, investigating, and resolving harassment allegations" and a culture of unconscious sexism that can be "inhospitable to women." CT has made the assessment public.
"We want to practice the transparency and accountability we preach," said CT president Timothy Dalrymple. "It's imperative we be above reproach on these matters. If we're falling short of what love requires of us, we want to know, and we want to do better."
In separate, independent reporting, the CT news editor interviewed more than two dozen current and former employees and heard 12 firsthand accounts of sexual harassment.
Women at CT were touched at work in ways that made them uncomfortable. They heard men with authority over their careers make comments about the sexual desirability of their bodies. And in at least two cases, they heard department heads hint at openness to an affair.
More than half a dozen employees reported harassment from Galli or Olawoye to a manager or HR between the mid-2000s and 2019. But neither leader was written up, formally warned about their inappropriate behavior, suspended, or otherwise punished. There is no record that Christianity Today took any corrective action, even after repeated complaints of nearly identical offenses.
Read the rest here, including the specific charges against Galli.
Meanwhile, Christianity Today CEO Timothy Dalymple has made a statement. Here is a taste:
I joined Christianity Today as its president and CEO in May of 2019. In August of the same year, it came to my attention that one of our editorial leaders had treated his female reports unprofessionally, engaging in unwanted touch despite repeated communications that such behavior was wrong, unwelcome, and needed to stop. I gathered more information about the history of the issue, and it was clear that earlier incidents with this individual had been addressed primarily through one-on-one conversations.
Without any written warnings in place, our options in August of 2019 were limited. We disciplined him, we documented it, and we warned him that he would be suspended or fired if it should happen again. No further allegations of unwanted touch or other inappropriate conduct arose between then and his retirement.
However, in September of 2021, two current female employees approached me and CT's executive editor, Ted Olsen. They presented a more thoroughgoing narrative regarding this individual's conduct, one that extended back many years and continued even after his retirement.
We hold these women in the highest regard and were deeply saddened to hear their stories. They described highly inappropriate comments and unwanted touch that left them feeling disrespected, objectified, and unsafe. Our immediate response was to grieve with them, thank them for their courage, and commit to a process that rigorously examines what we got wrong as a ministry and what we must do differently going forward.
(We were also aware of a second narrative, also years ago, in which another CT employee, who worked in advertising, was charged with a sex crime outside of the workplace and was fired from the ministry as soon as possible thereafter. We wished to examine whether we should have done more in that case as well.)
Read the rest here.
Many of you will remember Galli's anti-Trump editorial in December 2019. We covered that extensively at The Way of Improvement Leads Home blog.
Here is some initial reaction from the evangelical world:
Kristin Du Mez makes a direct connection between Galli killing one of her pieces and these charges. Not sure I am entirely with her here. Historical context gets us close, but there could be many other reasons for Galli's behavior. Also, it is a bit of a stretch to suggest a direct link between Galli's sexual harassment of women and the stuff Christianity Today has chosen to publish or not to publish in the past.
I don't know the details behind this one:
Conservative writer Megan Basham:
Some are sticking Galli from the left, but others are hitting him from the right:
A former Christianity Today employee:
Addendum (10:36pm): I am just now seeing this thread from former Christianity Today managing editor Katelyn Beaty:
It looks like Christianity Today has some systemic problems that need addressing.