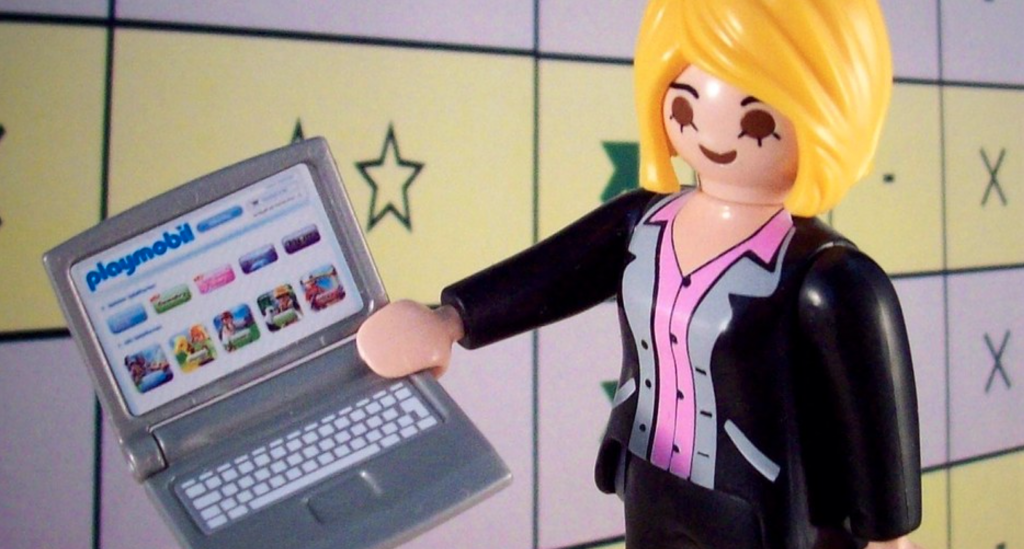 The hope of better work requires radical reorientation
The Great Resignation is among the most dramatic disruptions Covid has wrought on American work. From all-time-high monthly quit rates last summer—4.3 million people leaving their jobs in August—the resignations continue. Our work patterns were ripe for change. But the next shape of a work-life ideal won't be better than the last if the focus stays narrowly individualistic.
What inspires the Great Resignation is the conviction that work should be less. For some, that might mean less time working. For others, it means expecting less from our jobs and insisting that our jobs expect less from us. But then what? It's all well and good to free yourself from the workaday treadmill, but people flounder to explain what they would do instead. What else is there to occupy the center of your life? Work, like a jilted lover, keeps reminding you of all the fun you had together.
Advice for those who might want to join The Great Resignation tends to focus on the self. In the sphere of work, advice proposes abandoning a dead-end job for something better, or quitting to start a new business or to follow dreams. That counsel sounds like what got us hyperproductivity and burnout in the first place. After all, the ego boost of getting paid to do your dreams was part of the lure of now-quittable high-status white-collar jobs.
In the sphere outside of work, Charlie Warzel and Anne Helen Petersen in The Atlantic invite readers to ask, "Who would you be if work was no longer the axis of your life?" It's a great question. Answering it could help us find not just a Great Resignation from something but for something. In Warzel and Petersen's terms, "We are trying to get off the damn treadmill so that we can remember the purpose and dignity that can come from the whole of our life."
What is that "whole" outside of work? Warzel and Andersen press us to think way back to what we loved when we were kids: maybe riding bikes or catching bugs. If we dig down deep enough, past what parents and others may have wanted for us, the gem we will find is something we might call a hobby. The writers insist we need to "explore your own pleasures" and do whatever your "thing" is.
Once we discover our "thing," the authors warn shunning anyone who appreciates our work by telling us we should sell the result or open up a shop. At base, though, that entrepreneurial earworm points up the connection between the start-your-own-business kind of resignation and their own re-centering around hobbies. In both cases, the solution is closer attention to ourselves and what we want.
The solution to hyperproductivity and its discontents cannot possibly be to prioritize the self afresh in work and play. Even if that move were right in principle it would seem indecent in the midst of much suffering, dislocation, and a near universal sense of things going wrong. Much of what needs changing must come from institutions. But to the extent that focus on the self invites our inward change, we can start there, and rethink both work and the "whole" outside of work.
First, work. In Christian circles the language of vocation can be overused and misused. But some sense of the term is worth reclaiming, not least its outward focus. One's vocation is not self-directed but involves work useful to other people.
That can be a powerful antidote to American work-life problems. The pre-pandemic logic of work (notwithstanding that ideals did not always match reality) urged bright young people to choose something that they liked and/or would enable them to buy stuff they liked, and get someone to pay them to do what they would do anyway. The selfish tarnish could be buffed off in the old way, compliments of Adam Smith, who observed that it is "not from the benevolence of the butcher, the brewer, or the baker that we expect our dinner but from regard to their own self-interest." Pre-pandemic, that bargain—pursuing your own interest while hoping it made the world a better place—worked for some people but left many others feeling burned out. We might not have liked it but we had no idea how to make the treadmill stop.
Then it stopped.
Before those who stepped off in The Great Resignation get back on, they might approach vocational questions from another angle. Instead of thinking, What do I love that somebody can pay me for?, we might ask, What skills do I have that are useful to other people? In jobs where the benefit to human flourishing is hard to spot, we could ask how the earnings could be useful to those who depend on us. Some people already display this model in practice. They tend to be disproportionately represented in the ranks of workers deemed essential.
This might not sound like much fun. Still, this approach has its benefits. Released from the stress of having to justify self-interest in hopes of its indirect benefits, we might find that the pieces of life fit together better.
What about those other pieces, the "whole" of life? I don't think it's that hard a question, what belongs in life beyond work. The answers vary by person. Most probably don't need to cast all the way back to childhood bike rides to find something they really enjoy. Even the sort of people over-invested in career identities shouldn't be altogether stumped about what to do for fun, since expensive hobbies are a common side benefit of well-paying jobs. Many people have long lists of things they do when not working. Covid revealed some of these and generated a bunch more: all the sourdough baking, knitting, reading, and gardening are signs of something good.
In this "whole" of life, too, we could do better by moving focus off the self. Instead of thinking hard about something to do just because you wanted to, what might come if, finding yourself with a free hour, you said to someone else: Hey, I have some extra time—is there anything you'd like to do together? Or, to someone you know needs help: Is there anything I can do for you?
Appreciating free time as something we enjoy in common has some good American roots. Benjamin Kline Hunnicutt, historian and critic of "the rise of the world of total work," observes that our labor movements used to prioritize not only pay and safety but shorter hours. Hunnicutt calls this "the forgotten American dream," that technology would allow us to work less and free up time for higher pursuits—thinking, reading, praying, loving, growing things, building things. What to do with extra hours has drawn reflection from a varied crew, everyone from Walt Whitman to legendary University of Chicago President Robert Maynard Hutchins to architect Frank Lloyd Wright.
This might sound like all turnips and no dessert: Must self-interest be demoted from both work and play? But imagining work and play in terms of what we can do together rather than what I really want is far more radical than mere resignation.
Agnes R. Howard teaches in Christ College, the honors college at Valparaiso University, and is author of Showing: What Pregnancy Tells Us about Being Human.