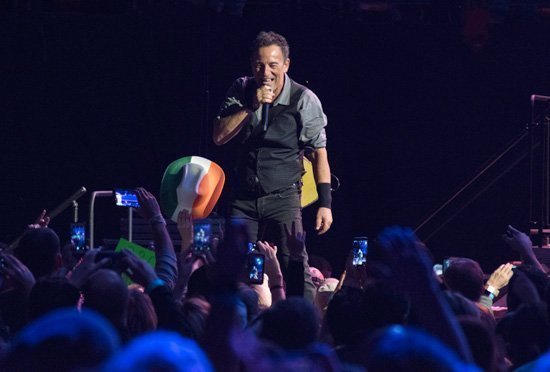 Great news for Springsteen fans. Here is Eric Hillis at Nova:
Bruce Springsteen has told fans they will see the return of the E Street Band "pretty soon."
On Wednesday Springsteen phoned the E Street Radio show and spoke about his future plans to tour with his iconic backing band.
"We'll be out there," he said. "We hoped to be out there this year, but I just didn't have the confidence or want to take the risk for my audience that it was going to be OK. We put it off a little while. But we're working on plans to get it all together now, so you'll be seeing the E Street Band pretty soon."
Springsteen had been set to tour with the E Street Band in 2020 to support the release of their album Letter to You, but the tour was cancelled by the pandemic.
The Boss's last appearance with the band came in December 2020 when they appeared on US comedy show Saturday Night Live. That spot saw them perform Ghosts and I'll See You in My Dreams. They had previously appeared on SNL in December 2015 when they performed Meet Me in the City and The Ties That Bind before joining Paul McCartney to play Santa Claus Is Comin' to Town with the SNL cast.
Plans for a 2022 Springsteen and the E Street Band tour were drawn up last year, and posters even appeared in European cities, before the Omicron wave struck and the tour was cancelled.
Read the rest here.