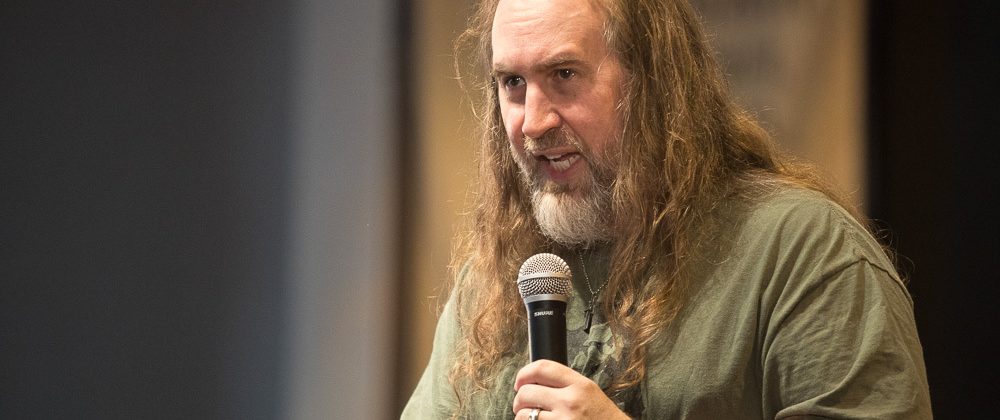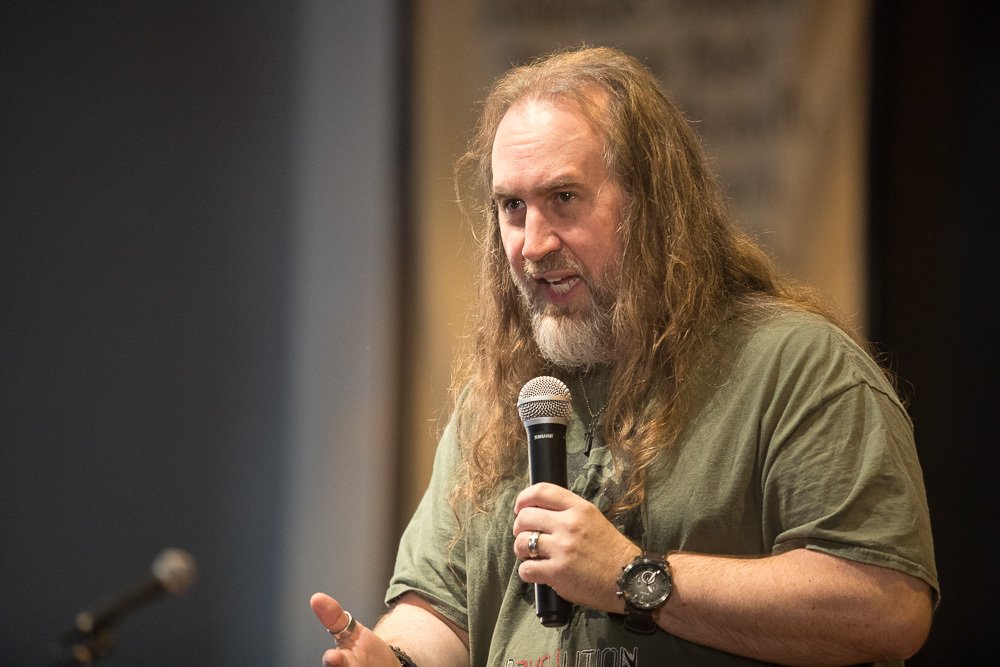 Julie Roys broke this story yesterday. (We first covered this story here). Not only did Cavey resign, but so did Danielle Strickland, a teaching pastor at Cavey's megachurch, The Meeting House. Strickland said that she was resigning "in solidarity with the victim of abuse." This is a big story in the evangelical Anabaptist world.
Roys has linked to an e-mail from Maggie John, Chair of the Meeting House's Overseers Board. Here it is:
Dear friends,
We shared with our church community in early December that allegations of sexual misconduct were made against Bruxy Cavey. As soon as this information came to the attention of the Overseers Board, the Overseers put him on a leave of absence, and the church retained an external independent third-party investigator to conduct a thorough investigation into the allegations and to provide the Overseers Board with the findings.
The investigator's work is now complete. Over the last number of days, the Overseers have read the report and we have taken time to pray and process the information to determine the subsequent outcome. 

Having carefully reviewed the investigator's report, our Board unanimously decided to ask Bruxy to resign from his role at The Meeting House effective immediately. Bruxy then submitted his resignation on March 3rd which the Overseers accepted. 

We are aware there has been information shared on social media this morning that likely has created further questions and confusion. 
We want to discuss this whole situation together and provide more details tomorrow night as a church family together.
We are inviting our whole church community to an online Town Hall tomorrow night (Tuesday March 8th) at 7:00 pm…where we will walk through more information and have time as a church family to grieve and pray together. 

We want time to process this with our church family tomorrow night before this news is shared more broadly. We will share a follow up email and a public statement after our Town Hall. 
Thank you for your understanding. 
In peace and unity,

Maggie John
Chair of the Overseers Board
Watch the Meeting House town hall here:
In a statement, Cavey confessed to "sexual misconduct" but not "sexual abuse." Here is his confession:
Many of you have been made aware of allegations about me. When our church leadership first talked to me about this I confessed. I was asked not to talk about it publicly until an official and external, third-party investigation could be completed, and our overseers could communicate the findings. I have submitted to this process, and now I am released to address the situation openly:
At the core of these allegations there is truth.
Some years ago, I had an extramarital affair. I am ashamed even to write these words, and I am so sorry that you have to read them. This adulterous relationship is my greatest failure, my darkest sin, and I take full responsibility for my actions. I have broken bonds of trust with my wife, family, and church family, including the woman I became involved with. I have brought untold pain, heartache, and confusion into the lives of those I love and who love me.
I am deeply sorry.
I was also irresponsible in my role as a spiritual leader and Christian clergy, which involves dynamics of power and influence and an expectation of exemplary conduct that makes me doubly accountable. I accept this responsibility, with deep regret for my actions.
I wish I had had the courage years ago to divulge what has now become publicly known through the bravery of the woman I was involved with. Although I had repented before God, I kept it a secret from others. I am sorry upon sorry for my cowardice. I realize that repentance without confession is only partial and prevents healing and authentic relationship in the light of truth.
Because I have so grievously failed in my responsibilities as a pastor, our church leadership has asked for my resignation, and I have given it. I am no longer a pastor at The Meeting House. I am forever grateful to The Meeting House and Be In Christ Canada for giving me a spiritual home and a sense of family for more than two decades.
I know this news is particularly unsettling for those of you who are part of The Meeting House, and my heart is broken over the heavy burden I am leaving behind for our congregation and leadership to carry together in the wake of my selfish choices.
The Meeting House is blessed with some of the most wise, gracious, and loving leaders I know. Because we have always placed a high value on shared leadership, I trust that my leaving will not significantly upset the church's direction and operations. On the contrary, I believe it will make room for other diverse and exceptional leaders, and I will continue to cheer them on as they lead the church forward.
Finally, I want to briefly respond to the many of you who have sent thoughtful messages asking how we are doing as a family and how I am doing personally…
As you can imagine, my sin has caused devastating grief and pain in my family. It will likely take years to experience significant healing. Still, I think my wife and our daughters are amazingly wise, strong, and loving. I am doing the work of facing the damage I have caused. My family is walking this road alongside me, and the healing is beginning with the help of dear friends, psychotherapy, spiritual direction, and the prayers and encouragement of so many of you. Thank you.
As for what's next in our lives, we just don't know, and we all appreciate your prayers now as we take a season to consider our next steps.
Lastly, it goes without saying, but I will say it anyway – my failure is not a failure of the presence, power, or teaching of Jesus, but an example of the pain someone like me can cause when I ignore his presence and fail to follow his teaching. I am grateful for your prayers as I recommit to Jesus and hope to personally experience his restoration and renewal.
Bruxy
Julie Roys has more here.