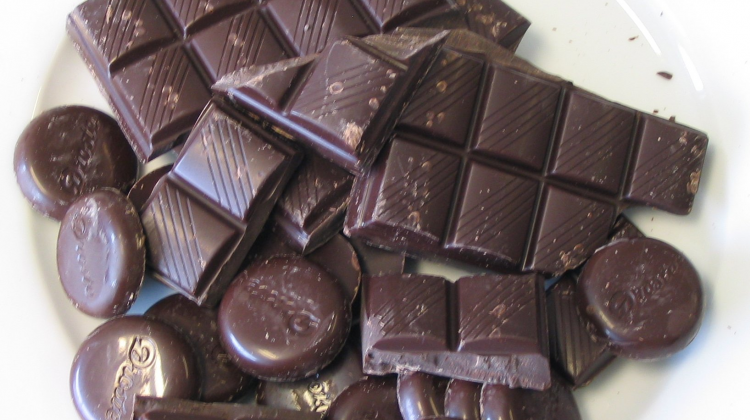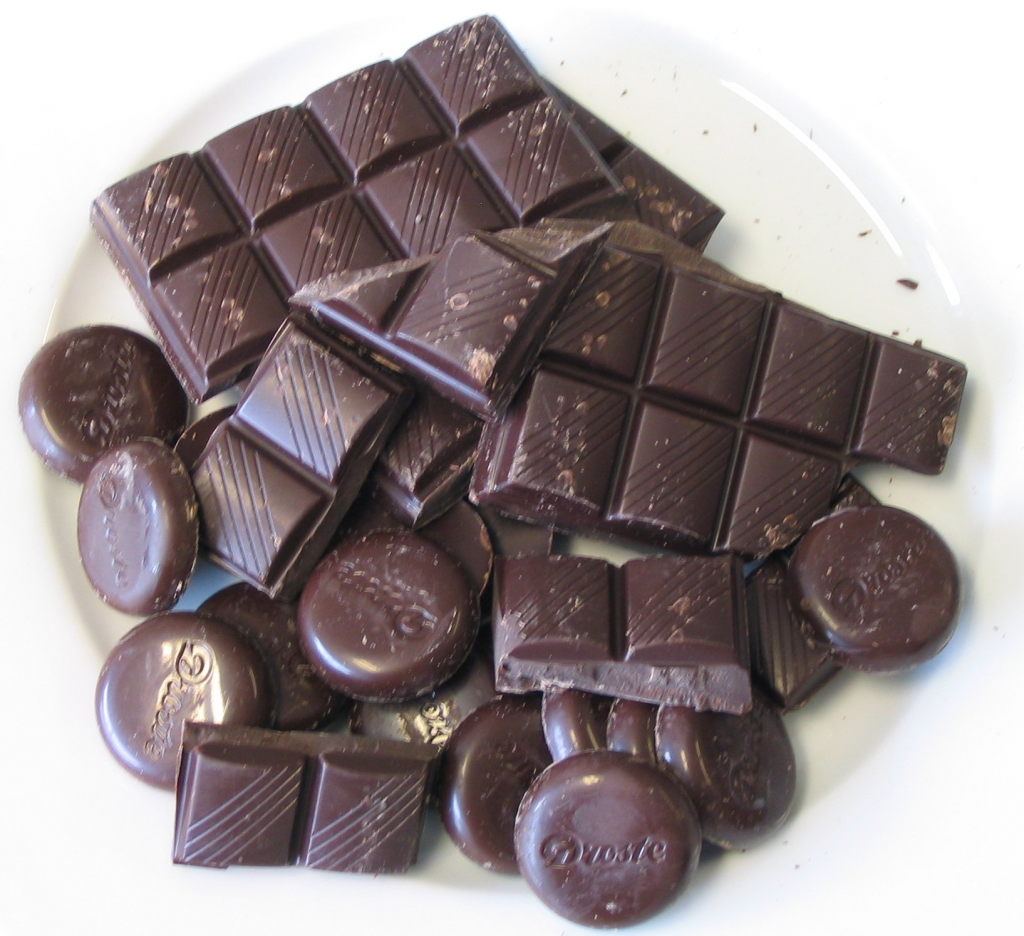 Historian Miles Pattenden explains at History Today. Here is a taste of his piece, "The Theology of Chocolate":
Chocolate has a history but, for Catholics, it also has a theology. Long and learned treatises were written about whether it was licit to consume it – and when. Part of the issue was that the original Spaniards who travelled to the Americas quickly associated the drinking of chocolate with Aztec religious rituals. The Aztecs told those Spaniards that they valued the chocolate mixture they brewed not only as a source of nutrition but also as a sacred, even mystical, elixir, which altered body and spirit. The cacao pod was a gift from the gods, they declared, to be associated with the human heart and depicted as bleeding. Many Maya and Mixtec images of human sacrificial victims show those victims as anthropomorphic cacao pods. 
Such ideas and images hardly endeared chocolate to the first friars who crossed the Atlantic to convert indigenous peoples to Christianity. Some wondered whether it could be appropriate for Christians to drink something so intimately associated with idolatry and ritual murder? Others, on the other hand, saw chocolate's potential as a substitute in indigenous communities for another sacred but more scarce liquid: wine. The Franciscan friar Toribio de Benavente (d.1569) wrote approvingly of a local custom in the Mexican town of Tlaxcala where 'on the feast of All Souls in nearly all the Indian towns, many offerings are made for the dead. Some offer corn, others blankets, others food, bread, chickens and in place of wine they offer chocolate.' 
Sixteenth-century clerics also struggled to incorporate chocolate into the rules their forebears had devised for living a Christian life. The requirement to fast – that is, to reduce the quantity and variety of one's intake of food – was one of those rules. But how did regulations about fasting apply to the new products or forms of produce 'discovered' in the Americas? Chocolate, for instance, ought to have been exempted from the fast, according to the stipulations devised by medieval canonists. It was consumed as a liquid, which meant it did not violate a prohibition against eating only one full and two small meals a day, and was vegetal not animal in nature, so it did not violate another against eating meat. 
Read the entire piece here.