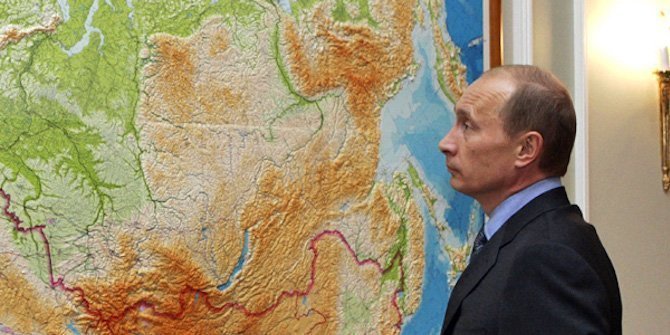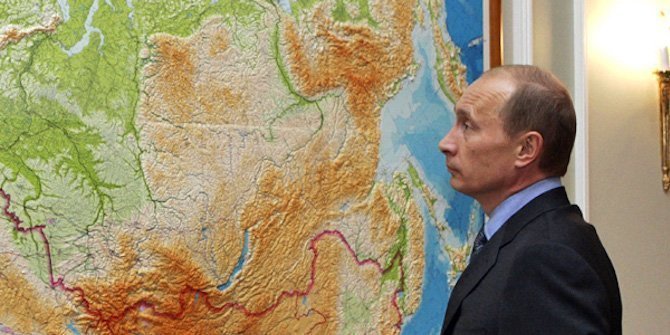 Liana Fix and Michael Kimmage explain what Putin is up against in Ukraine and at home. This will not turn our well for him. Here is a taste of their piece in Foreign Affairs, "What if Russia Loses?":
Putin is unlikely to lose the war in Ukraine on the battlefield. But he could lose when the fighting mostly ends and the question becomes, What now? The unintended and underestimated consequences of this senseless war will be difficult for Russia to stomach. And the lack of political planning for the day after—comparable to the planning failures of the U.S. invasion of Iraq—will do its part to make this an unwinnable war.
Ukraine will not be able to turn back the Russian military on Ukrainian soil. The Russian military is in another league from that of Ukraine, and Russia is of course a nuclear power, whereas Ukraine is not. So far the Ukrainian military has fought with admirable determination and skill, but the real obstacle to Russian advances has been the nature of the war itself. Through aerial bombardment and missile attacks, Russia could level the cities of Ukraine, thereby achieving dominance over the battle space. It could try a small-scale use of nuclear weapons to the same effect. Should Putin make this decision, there is nothing in the Russian system that could stop him. "They made a desert," the Roman historian Tacitus wrote of Rome's warfare tactics, attributing the words to the British war leader Calgacus, "and called it peace." That is an option for Putin in Ukraine.
Even so, he would not be able to simply walk away from the desert. Putin has waged war for the sake of a Russian-controlled buffer zone between himself and the U.S.-led security order in Europe. He would not be able to avoid erecting a political structure to achieve his ends and maintain some degree of order in Ukraine. But the Ukrainian population has already shown that it does not wish to be occupied. It will resist fiercely—through daily acts of resistance and through an insurgency within Ukraine or against an eastern Ukraine puppet regime set up by the Russian army. The analogy of Algeria's 1954–62 war against France comes to mind. France was the superior military power. Yet the Algerians found ways to grind down the French army and to sap support in Paris for the war.
Perhaps Putin can cobble together a puppet government with Kyiv as its capital, a Vichy Ukraine. Perhaps he can muster the support required from the secret police to subdue the population of this Russian colony. Belarus is an example of a country that runs on autocratic rule, police repression, and the backing of the Russian military. It is a possible model for a Russian-ruled eastern Ukraine. In reality, however, it is a model only on paper. A Russified Ukraine might exist as an administrative fantasy in Moscow, and governments are certainly capable of acting on their administrative fantasies. But it could never work in practice, owing to Ukraine's sheer size and to the country's recent history.
In his speeches on Ukraine, Putin seems lost in the mid-twentieth century. He is preoccupied by the Germanophile Ukrainian nationalism of the 1940s. Hence his many references to Ukrainian Nazis and his stated goal of "denazifying" Ukraine. Ukraine does have far-right political elements. What Putin fails to see or ignores, however, is the much more popular and much more potent sense of national belonging that has arisen in Ukraine since it claimed independence from the Soviet Union in 1991. Russia's military response to the 2014 Maidan revolution in Ukraine, which swept away a corrupt pro-Russian government, was an additional spur to this sense of national belonging. Since the Russian invasion began, Ukrainian President Volodymyr Zelensky has been pitch-perfect in his appeals to Ukrainian nationalism. A Russian occupation would expand the Ukrainian polity's sense of nationhood, partly by creating many martyrs to the cause—as imperial Russia's occupation of Poland did in the nineteenth century.
To work at all, then, the occupation would have to be a massive political undertaking, playing out over at least half of Ukraine's territory. It would be incalculably expensive. Perhaps Putin has in mind something like the Warsaw Pact, through which the Soviet Union ruled over many different European nation-states. That, too, was expensive—but not as expensive as controlling a zone of internal rebellion, armed to the teeth by its many foreign partners and on the lookout for any Russian vulnerability. Such an effort would drain Russia's treasury.
Read the entire piece here.