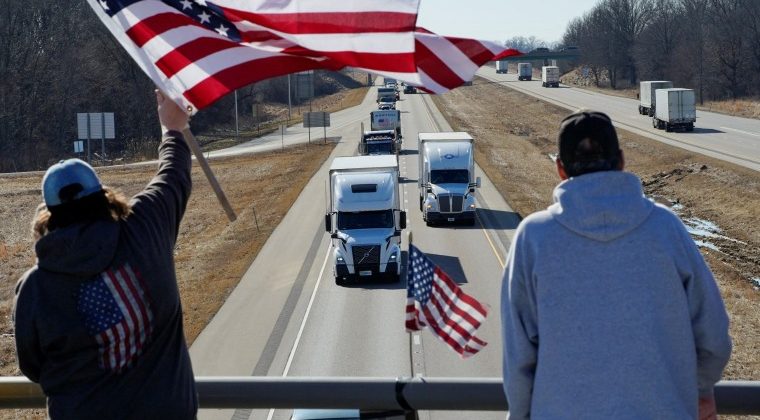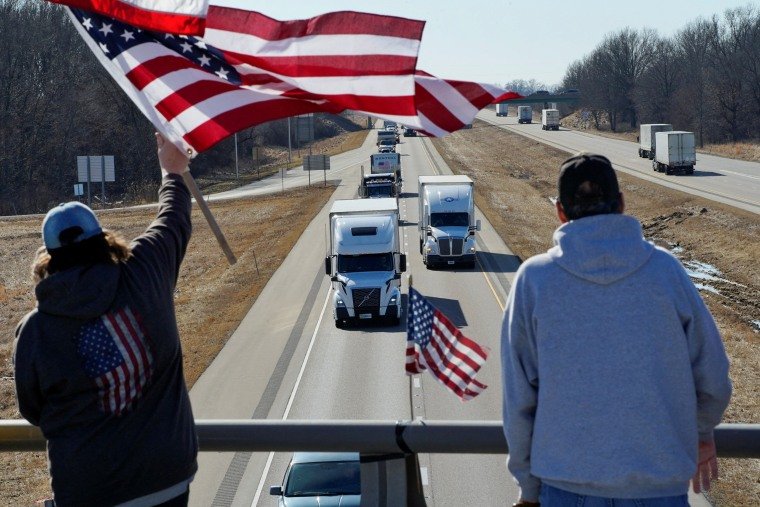 As Rutgers University historian David Greenberg reminds us, this practice has a long history. Here is a taste of his Politico piece: "The History of Trying Up Traffic for Civil Rights":
The Ottawa truckers' protests, which shut down Canada's capital and crippled commerce for weeks as the drivers occupied city streets to fight the government's Covid-19 vaccine requirements, have spurred impassioned debates about what forms of protest short of violence are permissible in an open, democratic society. Some critics see these protests as a new and frightening development, even carrying a whiff of fascism. Others insist that, whatever their excesses, they're in the great tradition of civil disobedience. Now, the debate is taking on new urgency in the United States, as Washington D.C. prepares for a similar convoy of trucks.
But vehicular blockades are not in fact a new form of protest, nor is the conversation they have provoked unprecedented. Fifty-eight years ago, similar arguments and conflicts also arose over a similar protest, albeit in the service of a very different cause.
In April 1964, to protest racial discrimination and substandard housing, education and living conditions in New York, the Brooklyn chapter of the Congress of Racial Equality vowed to tie up traffic on all the highways leading to the World's Fair exhibition site in Queens, on its opening day, when up to 250,000 visitors were expected. Thousands of motorists would drive onto the bridges and roads and stop their cars, keeping visitors from reaching the fairgrounds and causing immense ancillary disruption. Dubbed the "stall-in" — after the recent "sit-ins," "stand-ins," "kneel-ins" and "drive-ins" mounted to bring down segregation — the mass action set New York City on edge.
Read the rest here.