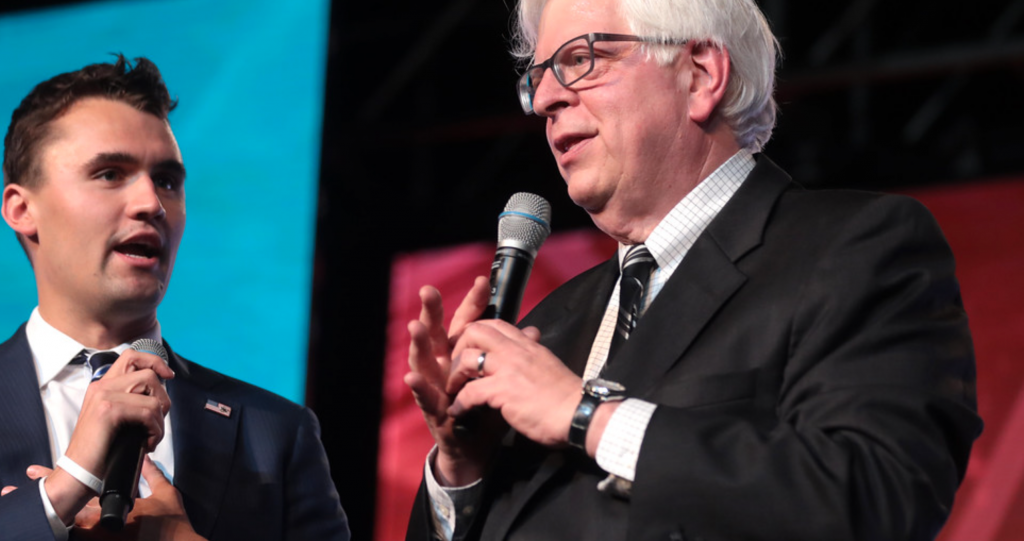 Why confusing stubbornness for constancy is deadly—especially in contemporary politics
The mid-seventeenth century marked an extended period of political upheaval in England. It also produced a wildly popular spiritual allegory. Puritan minister John Bunyan began The Pilgrim's Progress while in prison for following his conscience and disobeying the Church of England. Since its publication in 1678, it has been translated into hundreds of languages.
The Pilgrim's Progress traces the journey of a man named Christian from the City of Destruction to the Celestial City. When Christian fails to talk family and friends into joining him, he sets out on his own. Soon after Christian leaves, the townspeople send emissaries named Obstinate and Pliable to talk him into coming back. But Obstinate quickly grows frustrated. He concludes that Christian is one of those "crazy-headed coxcombs" too easily enamored by new ideas, and he resolves to leave this "misled, fantastic fellow" to his own devices. Pliable, however, is intrigued by Christian's message and joins him on the journey. As they get lost in conversation, they wander into a mire and get stuck. Pliable grows incensed at this unexpected hardship, and as soon as he gets free storms back to the City of Destruction.
At first glance it is tempting to think that Obstinate got the better of the whole affair. He got out before cold hard reality tarnished the glow of a new adventure. One can imagine Obstinate congratulating himself for sticking to his convictions as his mud-caked, miserable friend Pliable stumbles back into town. But appearances can be deceiving. After all, Obstinate's sense of certainty tethers him to the City of Destruction. His smugness dooms him in the end. Christian, on the other hand, eventually makes it to the Celestial City. And for all his fickleness, Pliable may yet listen to the next person that tries to talk him into quitting the City of Destruction for good. In the world of Bunyan's allegory, there is more hope for Pliable than for Obstinate.
This account points to a crucial distinction between being steadfast and being stubborn. Christian left the City of Destruction both because he sensed its dysfunction and because he caught a vision of a better way of life in the Celestial City. The townspeople resented Christian for abandoning them. But by embracing a journey of transformation and trying to convince others to join him, Christian was being true to his principles and showing his neighbors tough love. In his refusal to leave the City of Destruction, Obstinate appears to be loyal. But his loyalty is not to conscience or principle. Rather, it is loyalty, no matter how misguided or self-destructive, to a community: the kind of loyalty that binds a mafia or cartel. Obstinate is a paragon not of steadfastness but of incurable stubbornness—what the Bible refers to repeatedly as stiff-necked.
The meaning of "stiff-necked" is easily lost on a contemporary audience, but in a pre-industrial setting it would have been instantly clear. A farmer's ability to grow food depended on the draft power of work animals. No matter how strong the animal, it was only useful if it submitted to the farmer's guidance. A stiff-necked beast that refused to change direction at the farmer's prompting failed at essential tasks, such as plowing a field. If it remained stiff-necked, it could bring disaster on the farming family that relied on its labor. When the prophets described their audiences as stiff-necked, the comparison stung. It suggested a brute refusal to change, even in the face of unthinkable consequences. As a passage from the biblical book of Proverbs puts it: "He who remains stiff-necked after many rebukes will suddenly be destroyed—without remedy" (29:1).
In the biblical record, those who were singled out as stiff-necked still professed belief in God. But they conflated their own desires with the will of God and blindly followed religious and political leaders who pandered to them. They lashed out—often violently—at those who exposed their folly. In time, the calamities that God's emissaries warned them of destroyed everything they held dear. But because they confused being stiff-necked with being steadfast, they were overtaken by the dangers they repeatedly refused to see.
This is Obstinate's condition in The Pilgrim's Progress. From his stiff-necked viewpoint, Christian and Pliable are guilty of turning their backs on the group. Pliable partially redeems himself by showing the good sense to return: He may not be steadfast, but at least he falls back in line. Christian, on the other hand, is a lost cause. Obstinate's perspective becomes so distorted that he sees Christian's true loyalty as betrayal. As happens with stiff-necked people, Obstinate loses touch with reality.
We too live in a time of political upheaval. Like our biblical forebears, we react to our own era of instability and polarization by vilifying those who deviate from the party line. This tendency is especially pronounced among those who view themselves or their leaders as acting in lockstep with God. For them, to change one's mind or to be self-critical is a sign of weakness and moral failure. They reinforce their own sense of moral rectitude by shouting down voices that diverge from the group. But this is not morality. It's groupthink. It's not steadfastness—it's stiff-neckedness. And those who keep doubling down will eventually destroy what they hold dear.
Stiff-neckedness masquerades as virtue. Consequently, it primarily afflicts those among us whose identity is wrapped up in being steadfast, loyal, and godly. It causes would-be Christians to oppose God's will in God's name, which makes them—Obstinate-like—lose touch with reality. To begin to recognize and confront stiff-necked tendencies, we must leave the false comfort of our echo chambers. Once we do, we just might start to hear a voice beckoning us out of the City of Destruction.
Jeremy Sabella lectures at Dartmouth College and is the author of An American Conscience: The Reinhold Niebuhr Story.