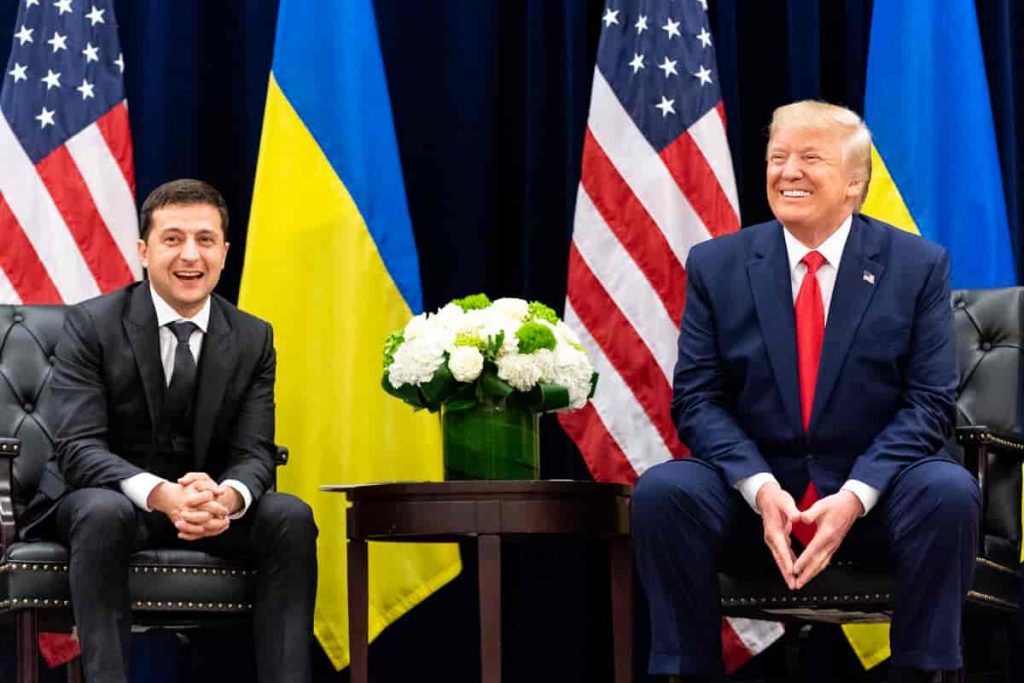 As Greg Sargent notes at The Washington Post, Trump:
Spread propaganda about Ukrainian interference in the 2016 election.
Ousted the well-regarded U.S. ambassador to Ukraine.
Froze military assistance to Ukraine.
Withheld a White House meeting from Zelensky until he agreed to dig-up dirt on Joe Biden.
Turned Ukraine policy over to Giuliani.
Did Trump really stand behind Ukraine and Zelinsky, as he claims? It looks like Putin is not the only one doing bad revisionism.
Read Sargent's entire piece here.