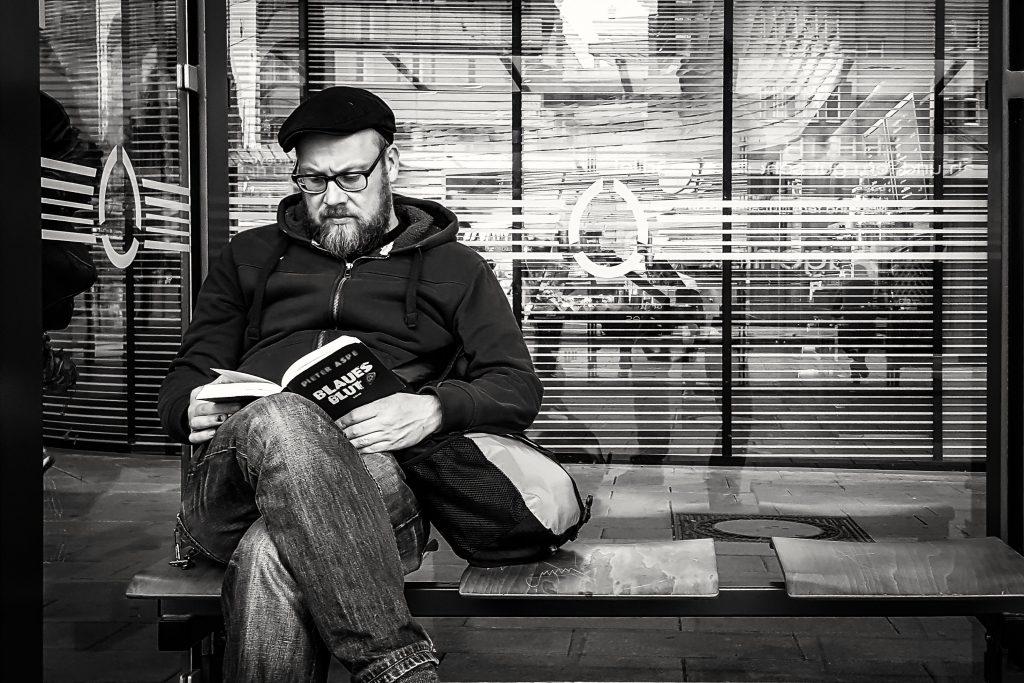 The recent fuss over Great Books courses distracts us from the question that really matters: What is the purpose of the university in the first place?
Turmoil over Great Books courses is once again upon us. This time it is occasioned by the nearly simultaneous publication of two books by Princeton University Press: Roosevelt Montas's Rescuing Socrates: How the Great Books Changed My Life and Why They Matter for A New Generation and Arnold Weinstein's The Lives of Literature: Reading, Teaching, Knowing. Louis Menand's New Yorker essay about both books has thus far been the most widely noted commentary on them, among other essays and editorials in the New York Times, Washington Post, Inside Higher Education, and The Chronicle of Higher Education. And the beat goes on.
Menand seeks to moderate the intensity of this most recent outbreak of Great Books controversy by placing it in historical perspective. He demonstrates that both Montas's and Weinstein's complaints about hyper-specialization, expertise, literary theory, and intellectual fragmentation are as old as the university itself in this country. So too are extended tributes to the importance of reading Great Books, sometimes accompanied by very long reading lists. Even so, as Menand notes, the current decline of the humanities within higher education does give to the present argument a justifiably urgent, even desperate tone. Unfortunately, desperation often leads to polemics and lamentations. And Menand claims that both books belong to the "it's all going to hell" variety.
The trouble with polemical writing is that it seldom provides the nuance required to understand complicated subjects. The academy at its best is a crazy-quilt community of learning that rarely divides into two sides—and only two sides—on any issue. Contrary to what all the commotion suggests, many schools do live up to their mission statements in attempting to prepare young men and women for life and livelihood, including good citizenship. And this, in turn, means the cultivation of both moral and intellectual virtues in their students. However, as this most recent fracas demonstrates, you would be unlikely to learn these latter facts from either inside or outside of the academy.
For example, in Menand's description of a typical Great Books class, undergraduates "read primary texts, then meet in a classroom to share their responses with their peers. Discussion is led by an instructor," he notes, "but the instructor's job is not to give the students a more informed understanding of the texts, or to train them in methods of interpretation, which is what would happen in a typical literature—or philosophy—department course. The instructor's job is to help the students relate the texts to their own lives."
Perhaps this description is accurate for Great Books courses at Columbia, though I doubt it. At the University of Chicago, where I taught Great Books courses for several years before continuing to teach several more at Valparaiso University's honors college, almost all of the practices Menand describes were regarded as anathema. Rarely were students invited to "relate the texts to their own lives." Instead, they were trained in the arts of analysis, criticism, and interpretation that would enable them to comprehend what a given text was saying. They were invited to learn how to give texts a "close reading" in order that different books could be understood and appreciated as wholes composed of parts, structured according to guiding principles and purposes intrinsic to the books themselves.
As Menand and others would be quick to point out, there are many ways to read closely. But some of these ways are designed to enable readers to really understand what a book is doing, what its central purposes are, and how it all hangs together. The "method" favored by Chicago, Valparaiso, and many other places seeks to honor the integrity of the text by seeking first simply to read it with disciplined understanding, without recourse to critical commentaries and historical context. These reading habits remain alive even today, but they do not constitute some kind of "theory" or "method." They instead represent sound pedagogical practice. Readers need to walk before they can run. And one should first learn to read closely for the sake of pleasure and edification before one reads more methodologically, in thrall to some literary theory or another.
Thus, the binaries established by Weinstein, Montas, and Menand—Great Books on one side, departmental course offerings on the other—have little basis in theory or pedagogical practice. Indeed, at the places I have served, Great Books courses were taught by junior and senior faculty appointed to one or another of the humanities departments. All of them treated texts in those courses as auto-telic phenomena, containing their own animating, structural purposes and addressing important matters of human concern. When a text directly invited readers to engage its argument or images with their own opinions, they did so. At Chicago, many English professors taught in the Common Core and contributed to Critical Inquiry, a Chicago-based journal of cultural, literary, and political criticism that featured some of the most advanced critical thinking within the disciplines of the humanities.
Although my claims and observations may convince some that the present fracas about Great Books courses has been misinterpreted, the larger problem that it evinces remains: Joining the fray contributes to a vast misdirection of attention away from the real sources of decline of the humanities and of the university more generally. The humanities suffer from a lost capacity among all faculty to articulate the broader aims and purposes of the university—such that both Great Books courses and regular departmental course offerings are essential to not only the well-being of the university, but also the well-being of its students. So the problem, both cause and effect of our present plight, is a lack of faculty solidarity.
Perhaps, however, Menand has hit upon something that would unite faculty. He spends a great deal of passion refuting what he takes to be Montas's claim: that reading Great Books makes one a better person. In my experience, very few faculty, especially at church-related schools, have entertained such a fantasy. And of course, the Great Books are themselves filled with arguments against such nonsense, at least ever since Aristotle in the Nicomachean Ethics took issue with his teacher Plato in developing the notion of incontinence or weakness of will. Knowing the good and being exposed to good things never lead directly to virtue. As Cardinal Newman insisted: the church, not the university, makes the saint. The best the university can do is to produce the "gentleman" of refined tastes, general knowledge, and a modicum of modesty—at best, a simulacrum of virtue.
Let the faculty and the public at large reclaim and articulate together what, at its best, the university is really for: to discipline and furnish well the mind, to prepare young men and women for life and for livelihood, and to provide that breadth of knowledge, vision, and experience that is necessary (but not sufficient) for practical wisdom—and thus for a life of human flourishing, both for individuals and the larger world. Better still, let the faculty and public engage in an extended public argument over this account of the aims of education, instead of fussing over Great Books courses.
Mark Schwehn is Senior Research Professor in Christ College, the honors college of Valparaiso University, and editor of the second edition of Leading Lives That Matter: What We Should Do and Who We Should Be.