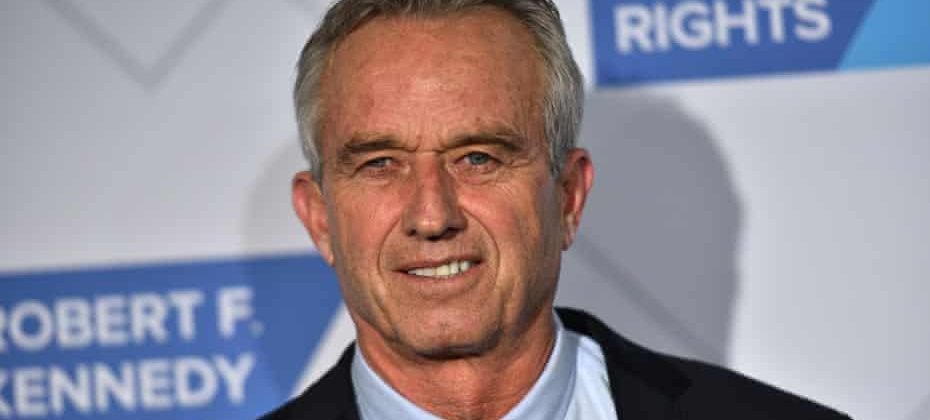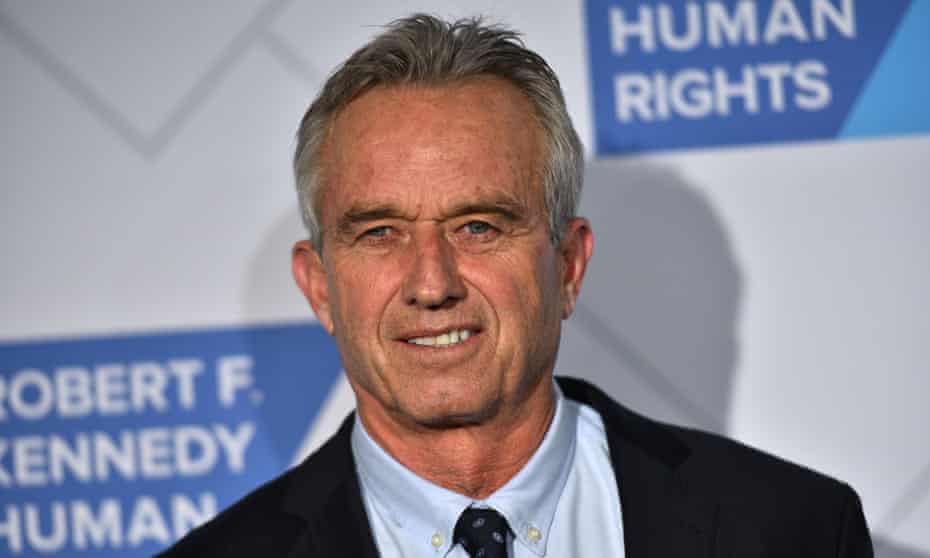 Much to the dismay of the Kennedy family, Bobby Kennedy's son is one the country's leading anti-vaxxers and a promoter of a bunch of other conspiracy theories.
Here is Adam Nagourney at The New York Times:
Once a top environmental lawyer who led the charge to clean up the Hudson River in New York, the third eldest child of Robert and Ethel Kennedy has emerged as a leading voice in the campaign to discredit coronavirus vaccines and other measures being advanced by the Biden White House to battle a pandemic that was, near the end of February, killing close to 1,900 people a day.
"The minute they hand you that vaccine passport, every right that you have is transformed into a privilege contingent upon your obedience to arbitrary government dictates," he told a cheering crowd at a rally against vaccine mandates in Washington last month. "It will make you a slave."
Mr. Kennedy's rise as the face of the vaccine resistance movement has tested as never before the solidarity of a family that has for decades remained resolute in the face of tragedy and scandal. It has rattled the Hollywood and entertainment circles that he inhabits, while showing how the vaccine debate is upending traditional political alliances.
And it has left the Kennedys and his friends anguished and mystified about the dramatic turn in the often troubled life of a man who was a pallbearer at his father's funeral when he was 14, who emerged from drug addiction to become one of the leading environmentalists in the country and who is regarded as among the most politically gifted Kennedys of his generation.
Mr. Kennedy has effectively used his talent and one of the most prominent names in American political history as a platform for fueling resistance to vaccines that could save countless lives.
His conduct "undercuts 50 years of public health vaccine practice, and he's done it in a way I've never see anyone else do it," said Michael T. Osterholm, the director of the Center for Infectious Disease Research and Policy at the University of Minnesota. "He is among the most dangerous because of the credibility of who he is and what his family name has brought to this issue."
Blake Fleetwood, a writer who calls Mr. Kennedy "an inspiration" and has been a friend and skiing companion since 1971, said he could not understand why Mr. Kennedy was "risking his whole life" of activism by "taking on this crusade."
"Why is he blowing his whole life's work?" he asked.
Mr. Kennedy, 68, began inveighing against vaccines well before the arrival of the coronavirus, contending that they cause autism — a notion that has been soundly rejected by medical experts. But the tenor of his attacks intensified with the arrival of Covid vaccinations and brought new scrutiny not only to Mr. Kennedy's positions on vaccines, but to other unorthodox causes he has gravitated to over the years.
Mr. Kennedy now says Sirhan B. Sirhan did not kill Mr. Kennedy's father and has urged California parole commissioners to free him. He has repeated a popular conspiracy theory that 5G high speed transmission towers are being installed across the nation "to harvest our data and control our behavior."
In a best-selling new book, he claimed that Dr. Anthony S. Fauci, who is President Biden's top medical adviser for the coronavirus pandemic, and Bill Gates, the co-founder of Microsoft, were in cahoots with the pharmaceutical industry to profiteer off dangerous vaccines.
He has amassed a significant following on social media, where he circulates what is often false information on the coronavirus and vaccines. Last year he was barred from Instagram, where he had 800,000 followers, for pushing misinformation in his attacks on the vaccine. His Facebook page, with more than 300,000 followers, remains online, as does his Twitter account, with over 405,000 followers.
Read the entire piece here.