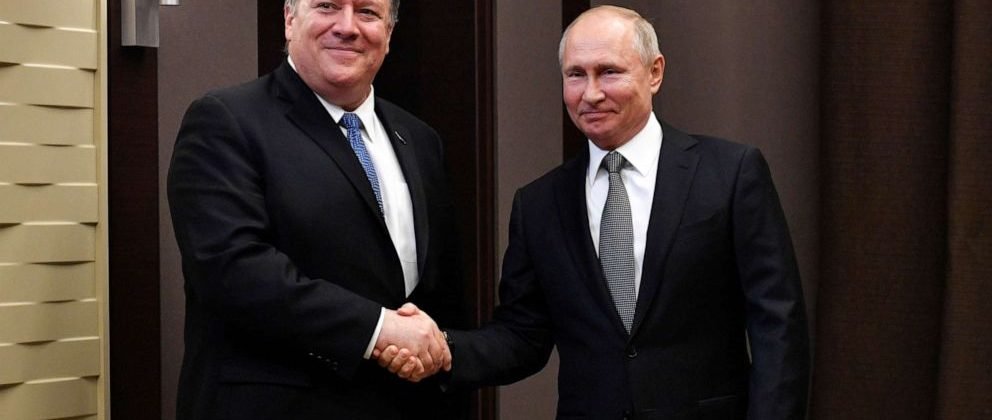 Yesterday we offered a "Bonus Roundup" on how American evangelicals are responding to the invasion. Today we have part two:
Dinesh D'Souza, a favorite of conservative evangelicals and the former president of the evangelical The Kings College, is backing Putin:
Ukraine evangelicals see prayer as their "weapon."
A lot of truth here, although I am guessing most "White Evangelical Christians" in America will break with Trump here if they haven't done so already. Old Cold War instincts will kick-in.
Brad Nassif, a scholar of Orthodox-Evangelical relations and a professor a North Park University, responds.
"Traditional strategy of military invasion":
Russian state media is using evangelical former Secretary of State Mike Pompeo's pro-Putin remarks to justify the invasion.
Evangelicals flee a Baptist seminary in Odesa
I am guess that pro-Trump evangelical and former Liberty University fellow Jenna Ellis is breaking with her "president" on this:
This is pretty rich for the pro-Trump lawyer and Liberty University Falkirk Center fellow who defended, and continues to defend the Big Lie about the 2020 election:
The Liberty University Standing for Freedom Center says that anyone who criticized Franklin Graham's call to pray for Putin should "repent and apologize publicly."
Jim Wallis:
David Brody of Christian Broadcasting Network:
David Brody of the Christian Broadcasting Network 10 hours earlier:
Charles Kirk and Jack Hibbs are getting ready to talk about biblical prophecy:
More Hibbs:
If I had a dime for every time in modern U.S. history that a dispensational evangelical Christian described a major international event as 'the birth pangs" I would be a very wealthy man:
Here we go. The end times are here!
As posted last night: my analysis of this episode of a recent pro-Putin episode of the Eric Metaxas Show.
In this interview, Jeffress says we must confront evil. Interesting that he never called Donald Trump a "piece of lint on the pages of history that God can flick away any times he wants to." He advises, without any sense of irony, that Christians in Ukraine to take up arms because God is concerned about human life. At the end of the interview he connects Putin's attack on Ukraine to liberals pushing atheism and communism in American schools. Classic!
Jeffress emphasizes these points in his monthly newsletter.
Liberty University lights the freedom tower:
Albert Mohler on Putin and Ukraine:
The Louisville theobros line-up behind their leader (nothing on the manliness of the Ukraine army today):
Shane endorses Pope Francis's prayer:
Mike Huckabee on Ukraine, communism…and Chik-Fil-A?:
An editor at Christianity Today:
More truth from Michael Wear:
Wheaton College students praying for Ukraine:
Yes:
J.D. Greear on Zelensky:
Evangelical worship leader Sean Feucht:
Sean Feucht is also a prophecy guy:
Justin Giboney:
Greg Laurie dives into biblical prophecy:
Samaritan's Purse is sending teams to Ukraine.