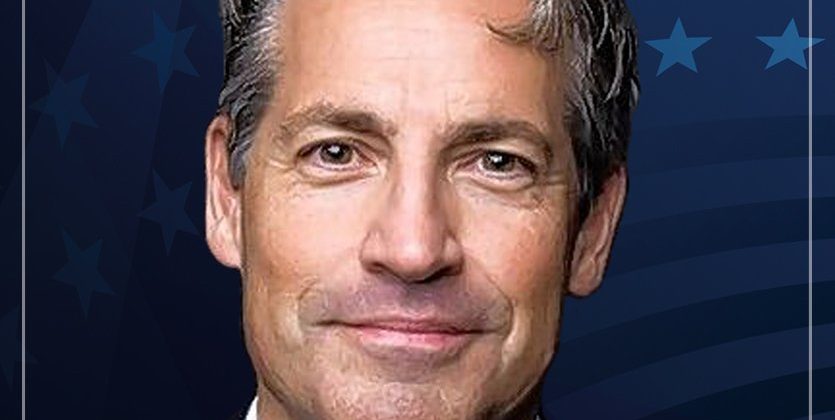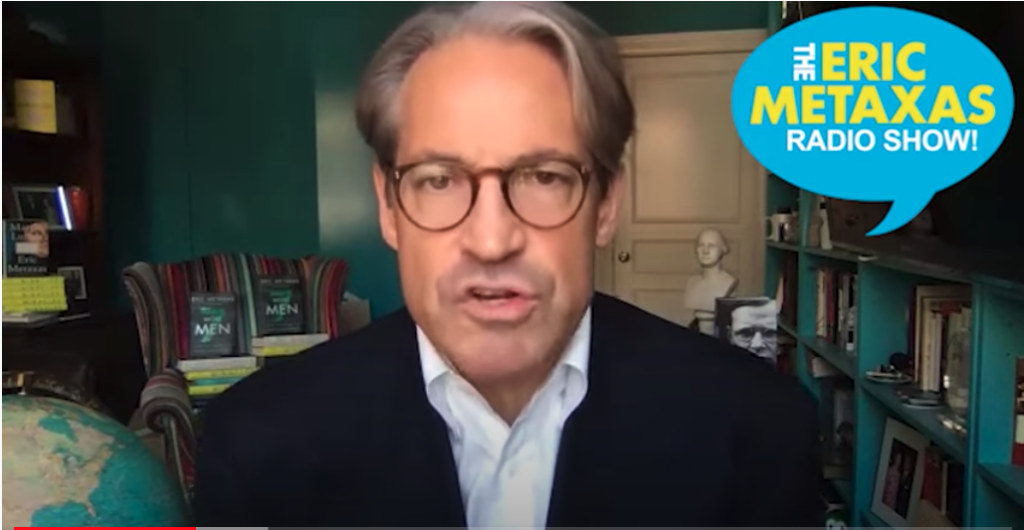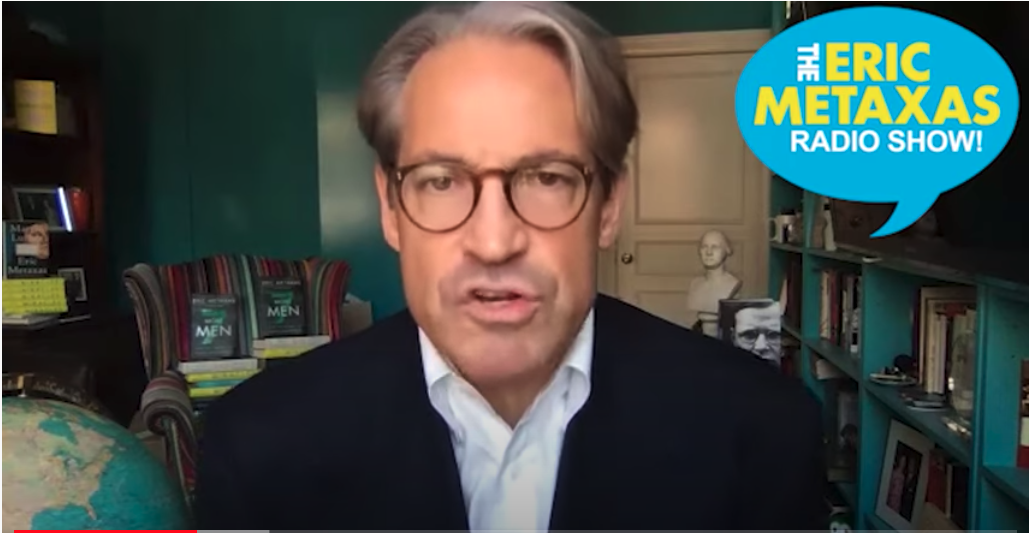 In the episode of The Eric Metaxas Show I have posted below:
Eric Metaxas criticizes the "Deep State" for not welcoming Russia into the community of nations after the Fall of communism. He implies that the West is to blame for Putin's invasion of Ukraine.
He and his guest John Zmirak, who writes for court evangelical James Robison website The Stream, try to get Putin off the hook for the invasion by pointing to all the civil rights atrocities in China. In other words, why are we so upset that Putin is invading Ukraine and not doing anything about China?
Zmirak compares Ukraine independence from Russia to the Confederates trying to secede from the Union during the American Civil War.
Zmirak says anti-Russians in the United States are racist.
Metaxas mocks Mitt Romney for saying, during the 2012 presidential election, that Russia was our "greatest threat."
Zmirak says its hypocritical to say that America supports Ukraine's "freedom" when we have January 6 insurrectionists in jail.
Metaxas and Zmirak say that Putin was afraid of Trump and waited for Biden to take office before he invaded. Trump was a true American nationalist. Biden is "weak" and "foolish."
Somehow Ivermectin (the horse pill) has something to do with this.
Zmirak says Joe Biden is not ruling America, the "Deep State" is. Biden just chooses ice-cream flavors and takes naps.
Zmirak says that Biden wants to get America involved in a shooting-war in Ukraine so that he can use it to rally America behind him and win the 2024 election. Metaxas agrees.
After they discuss Ukraine, Zmirak wonders if Justin Trudeau is the biological son of Fidel Castro (he says a lot of photographs "strongly suggest this") because Trudeau's mother would "sleep with anything with a beard."
Zmirak says that the United States should not intervene in Ukraine. They should intervene in Canada instead. Trudeau is a bigger tyrant than Putin.
Watch: