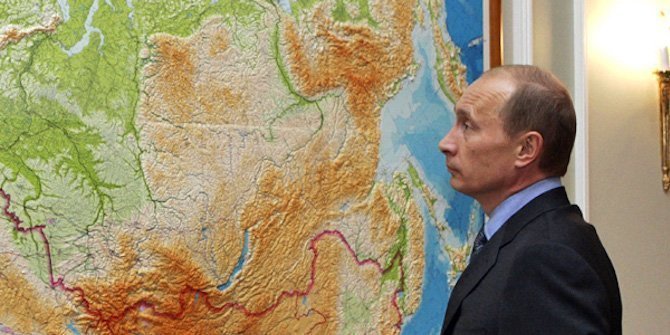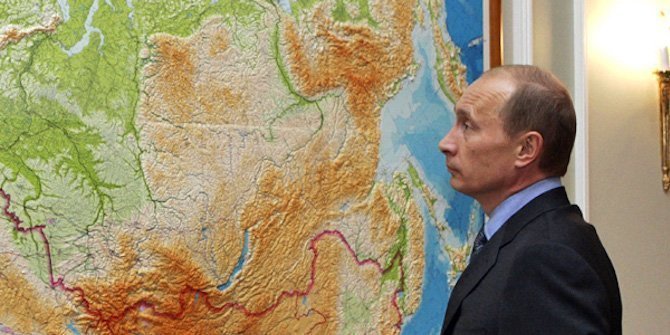 Yesterday in my Historical Methods and Age of Hamilton classes I took some to talk about the Russian invasion of Ukraine. In my Historical Methods class I could not pass up the chance to take our conversations about public history, nostalgia, and historical thinking and apply them to a real-life situation. My Age of Hamilton class is a general education course. For many of the students in the class, it is the only history course they will ever take. I thus couldn't pass up the opportunity to illustrate why the study of history is so important to a liberal arts education and our understanding of the world.
I have strong opinions about Putin's invasion of Ukraine. I oppose it. I think Putin is a power-hungry tyrant. But my job in a history course is not to preach my view to students. Is Putin's invasion ethical? Is it unjust? Yes and yes. But these are not historical questions and I did not ask them yesterday. Instead, our conversation focused on how Putin is justifying this invasion by making a historical argument about the relationship between Russia and Ukraine.
On July 12, 2021, Putin published a 5,000 word article titled "On the Historical Unity of Russians and Ukrainians" ( the Kremlin appears to have removed it from the Internet). The article argues that Russians, Ukrainians, and Belarusians are one people. I put the article up on the screen in my classroom and summarized it.
Here is Isaac Chotiner at The New Yorker:
In the past several days, Russian military activity in eastern Ukraine has escalated, with threats of a larger invasion looming. Vladimir Putin has made clear that he believes Ukraine has no historical claim to independent statehood; on Monday, he went as far as to say that modern Ukraine was "entirely created by Russia." Putin's statements bristle with frustration with American and European leaders for what he perceives as bringing Ukraine into the Western orbit after the end of the Cold War. But at the heart of his anger is a rejection of the political project embodied in the Union of Soviet Socialist Republics. For years, Putin has questioned the legitimacy of former Soviet republics, claiming that Lenin planted a "time bomb" by allowing them self-determination in the early years of the U.S.S.R. In his speeches, he appears to be attempting to turn back the clock, not to the heyday of Soviet Communism but to the time of an imperial Russia.
I recently spoke by phone with Serhii Plokhy, a professor of Ukrainian and Eastern European history at Harvard and the author of "The Gates of Europe," an account of the emergence of Ukrainian identity. (His forthcoming book is "Atoms and Ashes: A Global History of Nuclear Disasters.") During our conversation, which has been edited for length and clarity, we discussed the long-standing sources of Russian fears about Ukrainian language and identity, how Ukrainians might respond to further Russian incursions, and what Putin's speech tells us about the complex relationship between the two nations.
Read the rest here.
And here is a January 2022 piece by Yale historian Timothy Snyder:
Last July, President Putin published a strange missive about Ukraine and Russia and their historical relationship. It present the kind of argument that makes historians wince. The basic idea is that a thousand years ago there was a country called Rus, the most important city in Rus was Kyiv, and now a thousand years later Kyiv is the capital of Ukraine, and therefore Ukraine cannot be a real country, and everyone involved and their descendants must be Russians or a brotherly nation to Russians. A historian confronted with this sort of mess is in the same unhappy situation as a zoologist in a slaughterhouse. You do have expertise, and feel you have to say something, and so: oh yes, that is clearly a femur, and that cartilage was probably from a snout, and that there is a bit of liver; but this isn't your job, and you wish profoundly that you were somewhere else. So I could say: Rus' was founded by Vikings, Moscow did not exist at the time, Kyiv was not ruled from Moscow until late in its history, the story of the brotherly nations is recent, as for that matter is national identity in the modern sense. But you can't really engage in historical argument with people who are set on believing a myth, let alone with presidents who believe that the past is just there to confirm their present prejudices.
What is most striking about Putin's essay is the underlying uncertainty about Russian identity. When you claim that your neighbors are your brothers you are having an identity crisis. There is a nice German saying about this: "Und willst Du nicht mein Bruder sein, so schlag' ich Dir den Schädel ein": if you won't be my brother, I'll beat your skull in. That is Putin's posture. In his essay, what Russia lacks is a future, and the nation is much more about the future than it is about the past.
Nationality is about the way that people in the present think about the what is to come. If Ukrainians regard themselves as a national community with a future together in a state, then the issue is settled. Historically speaking, the idea that a dictator in another country decides who is a nation and who is not is known as imperialism.
What these two pieces suggest is that there is a lot at stake in the study of history–including, in this case, people's lives. Putin has taken a popular and largely inaccurate myth and used it as his justification for an invasion of Ukraine. Good history matters. Bad history can have devastating consequences. Americans are often no better than Putin on this front. The myths we tell ourselves about our nation's past are regularly used to justify policy in the present. Of course Hitler tried the same thing.
But let's just say, for the sake of argument, that Putin is correct in his view that Ukraine and Russia are one people. Does that give him the right to invade? Of course not. Ukraine is now an independent nation. Putin fails to take into consideration change over time, an essential thinking skill in the historian's intellectual toolbox. Based on Putin's logic, Great Britain would be justified in invading the United States or Canada today because the North American colonies and post-1763 Canada were once British possessions. Maybe one day the House of Windsor will want to restore the old British empire. Or maybe Spain will want Florida and California back.