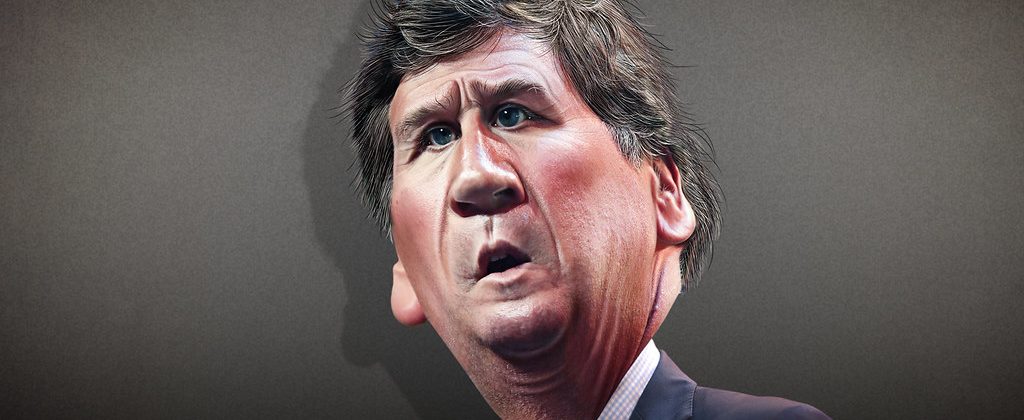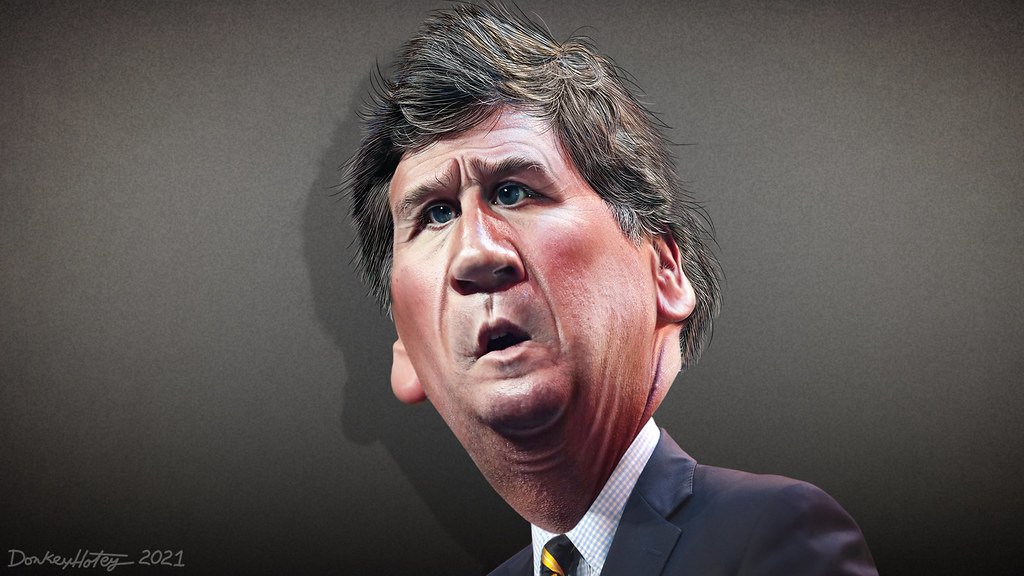 This morning we called your attention to Carlson's Father Coughlin-like support of Vladimir Putin. Over at The Washington Post, Margaret Sullivan reminds us of what a Fox News lawyer once said about the right-wing pundit.
Here is a taste:
Carlson is dangerous because he has a cultlike following who believe his nightly rants. I would love to see the Murdochs put decency above dollars and remove him from the airwaves.
But it's important to remember what Carlson is: nothing more than an outrage machine. What he offers is not political commentary. It's Fox-approved nonsense meant to juice ratings — and it works.
Don't take my word for it. In 2020, Fox's own lawyers successfully made the case in court that Carlson shouldn't be taken seriously. And a Trump-appointed federal judge agreed.
U.S. District Court Judge Mary Kay Vyskocil echoed Fox's own arguments in finding that Carlson didn't commit slander when he accused a former Playboy model, Karen McDougal, of extortion, after the National Enquirer bought her story of an affair with Trump and then promptly shelved it on his behalf.
Why not? Because, Vyskocil decided, the whole tenor of Carlson's show makes it clear to viewers that he is not stating "actual facts" about his topics.
"Whether the Court frames Mr. Carlson's statements as 'exaggeration,' 'non-literal commentary,' or simply bloviating for his audience," she wrote, "the conclusion remains the same — the statements are not actionable."
She added: "Fox persuasively argues, that given Mr. Carlson's reputation, any reasonable viewer 'arrive[s] with an appropriate amount of skepticism' about the statement he makes."
That's the problem, of course. Too many in Carlson's audience simply don't arrive with that measure of doubt or disbelief. They swallow his nonsense whole.
Read the entire piece here.
What does Carlson see when he looks in the mirror? How does he live with himself?