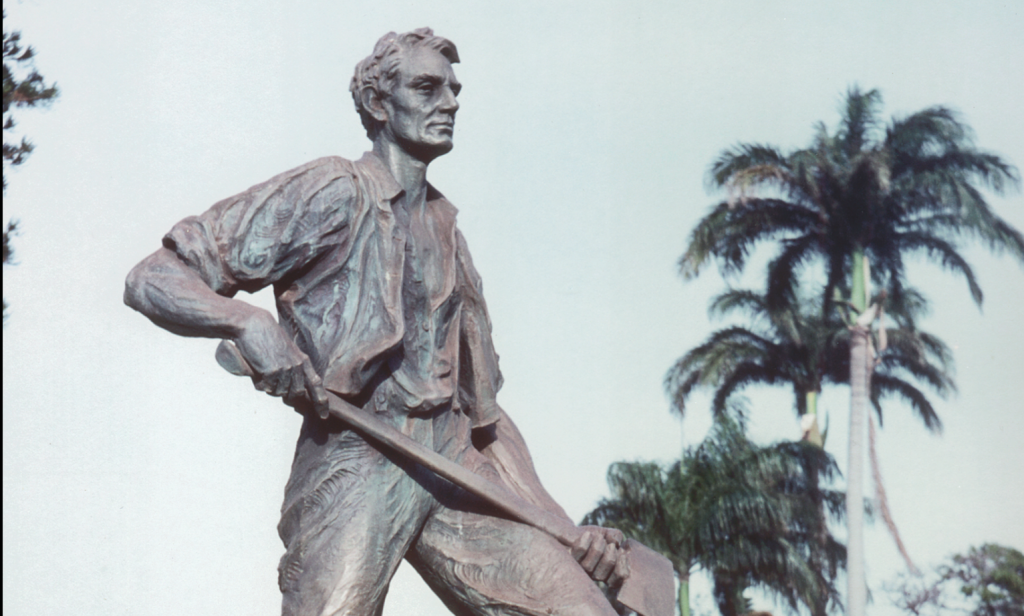 The very notion of "the common good" may be downright un-American
What light can history shed on our difficult, disorienting national experience with COVID-19? Two years ago we wondered if a safe and effective vaccine could be developed. Science and government solved that problem which, it turned out, was not the only or even most important one; pundits now wring their hands over the lack of trust in institutions, the politicization of masks and vaccines, the epidemic of misinformation. There has been no shortage of surprises.
But there are continuities, too. The past rarely provides ready-made solutions. But it can make our experiences a little less mysterious.
We are surprised at how many people dismiss expert opinion, even during a pandemic. Folk prefer to listen to neighbors, friends, pastors, even strangers on social media. Many people consider themselves competent to figure out their own cures, or at least to determine which precautions they deem acceptable. It's tempting to imagine this is entirely due to the nose-thumbing at elites we've seen during the latest wave of belligerent populism, but the roots of our habits reach farther than 2016.
The strain of Emersonian self-reliance in the American DNA runs especially strong when it comes to healthcare. We can trace it back to America's medical infrastructure in colonial times. Britain, notoriously laissez faire in all matters, was even more so in the colonies—and medicine was no exception. The Spanish and French instituted hospitals, medical schools, and regulatory authorities in just a few decades after settlement, whereas in America it was 150 years before we established the first permanent hospital. The regulating of drugs had to wait for the 20th century.
The thin colonial medical infrastructure, with few trained physicians, was replicated on the frontier and not remedied until the second half of the 19th century. Americans were self-reliant because they had to be. Tradition, prayer, folklore, and one another were all most Americans had for most of their history. For immigrants, whatever passed for up-to-date medical care was often unavailable because of language barriers, expense, or prejudice. When it did show up, it came in the guise of the coercive state.
Lack of education, traditionalism, and fear of the new have always affected attitudes. Some are surprised that Cotton Mather was a pioneer in experimenting with smallpox inoculations, given his unscientific attitude towards witchcraft. But Mather was also a dabbler in all kinds of superstitions, and it's not clear his enthusiasm for vaccination was actually evidence of rigorous empiricism. He experimented on human beings without knowing the outcome, rendering them infectious to the uninoculated and thus a danger. An understanding of how immunization worked was centuries away when Mather and Zabdiel Boylston were experimenting on Bostonians in 1721. It's no surprise that the common people, as well as most of Boston's trained physicians, objected. Mather's overbearing temperament didn't help matters.
Some pro-vaccination voices have held up George Washington's mandatory smallpox vaccinations for the Continental Army in 1777 as proving that compulsion is fundamentally American, but that's an exaggeration. What Americans have done is leverage choke points to partially enforce measures public health authorities have recommended. Induction into the military involves the loss of a wide array of civil liberties. A marriage license is another choke point (allowing for mandatory blood tests for venereal disease, which some European nations imposed on the whole population); likewise, enrolling in state-funded schools. Rather than proving that compulsory health measures are inherently American, these moments prove the opposite: The state has only been able to force Americans to submit on limited occasions.
Most vulnerable to state-imposed regulations are non-citizens, so immigrants were unsurprisingly the most imposed upon. Disembarkation points such as Ellis Island, Boston, and California developed strong processing procedures, involving inspection, disinfection, and sometimes compulsory vaccination. Hundreds of thousands crossing from Mexico were vaccinated annually up until the 1960s, and complete quarantines were at times imposed along the Canadian border.
Perceived foreignness could render people as vulnerable as non-citizens. San Francisco's "Chinatown" suffered draconian lockdowns on several occasions. In 1900 California authorities forbade transportation "to Asiatics or other races particularly liable" to disease. In Honolulu the same year, authorities burned thirty-eight blocks of the Chinese quarter in response to an outbreak of plague.
Again, these examples are exceptions. Aliens and those subject to ethnic prejudices had fewer defenses against government heavy-handedness than white natives. But they did not always submit. In 1894 smallpox broke out in Milwaukee. The city's health department ordered all cases isolated at a special hospital, but residents believed the hospital spread the infection. Mobs of Polish and German residents on the city's south side engaged in violent altercations with police on several occasions; "women armed with baseball bats, potato mashers, clubs, and bed slats prevented Health Department officials from removing smallpox patients from homes and stoned guards at quarantined homes," a newspaper reported. Milwaukee's Health Commissioner was impeached during the epidemic, which infected nearly 900 and killed 244 residents.
Polio vaccinations in the 1950s were remarkably popular, and the difference between then and now is sometimes taken as evidence that something has changed for the worse in America. The vaccination effort even survived a disaster when a batch that was improperly made infected untold numbers of children, paralyzing dozens. How that tragedy didn't create a panic seems astounding today, until it is recalled that polio was not, unlike COVID-19, a novel disease. It had been terrifying parents for decades and by the fifties the fear it inspired was second only to that inspired by the atomic bomb. People accepted Salk's vaccine because polio frightened them even more.
Educated Americans during the 20th century have largely accepted the authority of science and voluntarily–if imperfectly–followed its guidelines. Post-Civil War sanitation advocates, however, faced stiff resistance from property owners who refused to clean up their privies and dispose of their garbage, and politicians often sided with voters. Municipal authorities achieved success only when middle-class and affluent voters supported their efforts. Ordinances to impose masking and other mitigation efforts during the 1918 Influenza were spottily obeyed and sometimes strongly resisted, as by San Francisco's notorious Anti-mask League.
More than exhibiting either principled obedience or resistance, Americans have always demanded choice. Early nineteenth-century laws restricting healthcare to state-licensed physicians were rolled back during the Jacksonian era, only successfully imposed during the Progressive period. Even then Americans demanded access to alternatives–botanic and homeopathic healers, chiropractors, patent medicines, even quacks. States have nibbled at the edges of some of these practices, but typically only when they're egregiously fraudulent.
The Joe Rogan affair demonstrates that in a democracy popularity is power. This is what the founders intended, though they expected that we would have achieved greater scientific literacy by now.
Despite its grim death toll of nearly a million, COVID-19 is only a moderately dangerous virus. The case fatality rate of MERS is ten times that of COVID; Ebola is even more deadly. We have, arguably, lucked out. The pandemic has revealed the chinks in our society's armor at a relatively modest cost. An equally contagious but more lethal infectious disease would exploit those chinks to devastating effect. What we will—or even can—do about that is a question. Between our culture of self-reliance, our decentralized government, and a Constitution that elevates individual rights over the common good, we may not be designed to meet such a challenge.
John H. Haas teaches U.S. history at Bethel University in Indiana