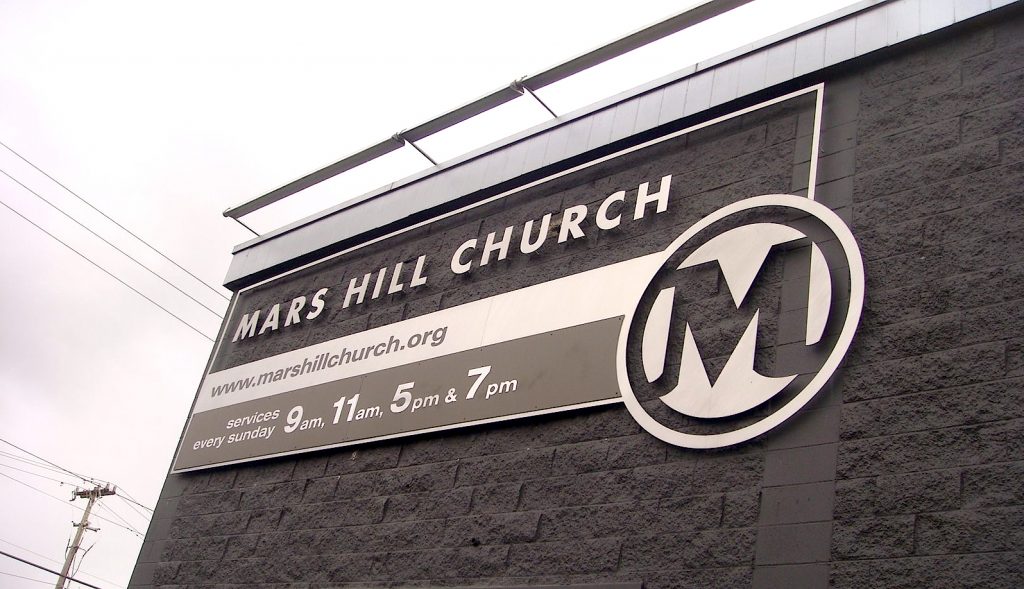 I had a couple of long drives this weekend so I was able to finish the last several episodes of "The Rise and Fall of Mars Hill." A sustained review of the podcast will take more time than I have right now, but my overall response to it was very positive. I have spoken to several people in church leadership who won't listen to it because they think it is too critical of Mars Hill and evangelicalism generally. This is sad, because these are the folks who really need to confront what happened at Driscoll's church. We are in a moment in American evangelicalism right now where even the healthiest churches must take a deep look into the way power, masculinity, and fundamentalism are shaping our congregations. As Paul Tripp says in the podcast, we need to start the work of deconstruction. "The Rise and Fall of Mars Hill" is a good start.
I listened to the last two episodes last night and found myself nodding over and over again in agreement with the words of Mike Cospar, the host. As someone who became an evangelical Christian in a church plant that eventually collapsed under the sin of its authoritarian leader, I resonated deeply with Cospar's interpretation of the Mars Hill fallout. As far as I know, the leader of my church repented of his sin and, in a few cases (again, from what I've heard), sought reconciliation with some members of the congregation. Driscoll, the Mars Hill tough guy, ended up being a coward. It appears he is still a coward.
Unless I missed it, the name "Donald Trump" did not appear in the podcast. But I came away from the podcast with a renewed understanding of why so many evangelicals are attracted to leaders like Driscoll and Trump. So much of the Mars Hill experience provides a window into the evangelicals who have behaved, and continue to behave, in a way that hurts our nation's democratic culture. The appeals to strongmen, the turning of a blind eye to immorality and corruption, and the militant culture-war posture of evangelicals (in addition to fear, the pursuit of power, and nostalgia) led too many evangelicals to pull a lever for Trump in 2016 and 2020. I like the way former Mars Hill video producer Jesse Bryan put it (in this case, describing Driscoll), "yeah, we can tell some positive stories, but let's deal with the freakin' [fact] that there's a wolf loose in the pen." As the Christian Right celebrates its Trump-era victory, the wolf (or wolves) still roams. Too many evangelicals act like the wolf does not exist or else they turn to the wolf for protection. But the wolf only has designs on devouring them.
Finally, while I totally support the critical stance that Cospar and Christianity Today took in this podcast, I also came away with a sense of the complexity of the Mars Hill story. I don't subscribe to Driscoll's Reformed theology, his complementarianism, or some of his charismatic approaches to Christianity, but it does appear that people's' lives were changed for the better at Mars Hill despite his narcissism and power trips. I not only think this is important to note as a historian, but it is also important to note, at least for me, as a Christian. The church I described above changed my life. I would probably not be writing this post if my parents did not find Gilgal Bible Chapel in the early 1980s and embrace the evangelical message that defined this place. So even though the congregation crashed and burned due to bad leadership, God was at work there. It seems the same could be said for Mars Hill.
Many lives were ruined at Mars Hill. Many lives were saved at Mars Hill. And it is possible that an individual could fall into both of these categories.