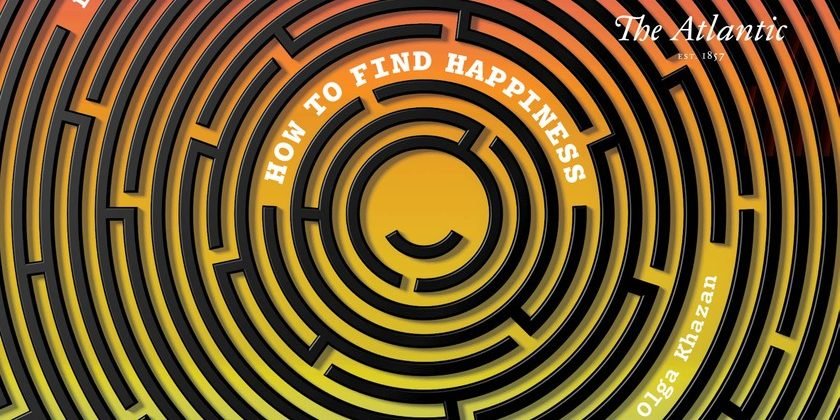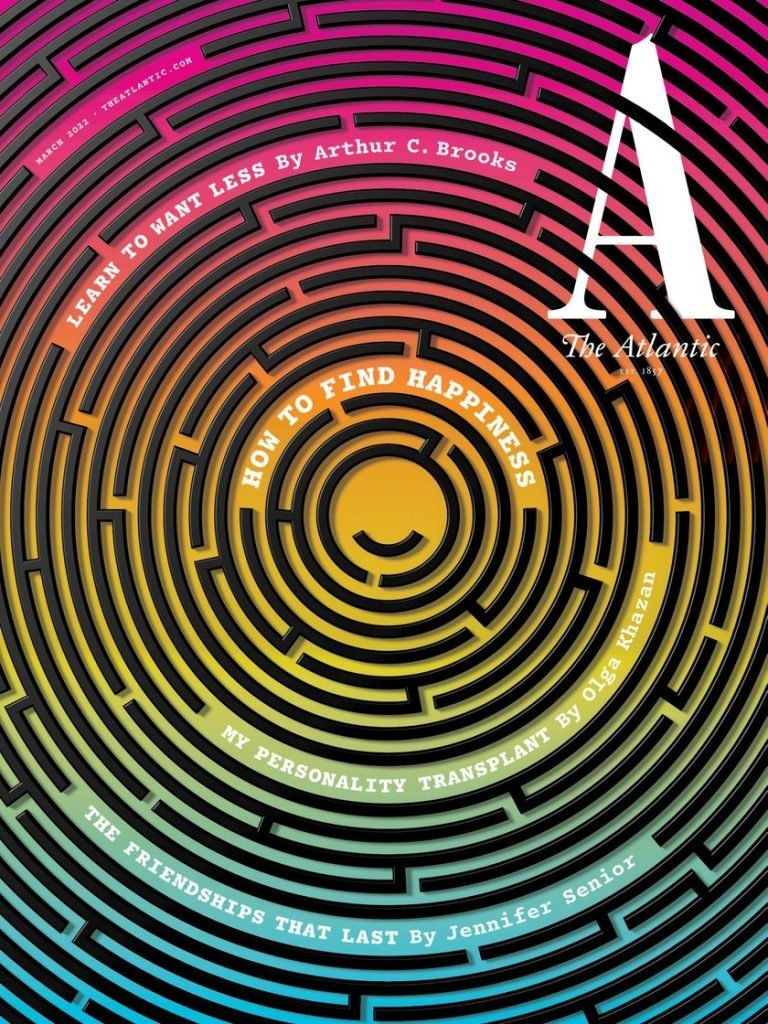 Brooks says that "the secret to satisfaction has nothing to do with achievement, money, or stuff." No argument here.
Here is a taste of his recent piece in The Atlantic:
I write a column about human happiness for The Atlantic and teach classes on the subject at Harvard. I know that satisfaction is one of the core "macronutrients" of happiness (the other two being enjoyment and meaning), and that its slippery nature is one of the reasons happiness is often so elusive as well.
Yet time and again, I have fallen into the trap of believing that success and its accompaniments would fulfill me. On my 40th birthday I made a bucket list of things I hoped to do or achieve. They were mainly accomplishments only a wonk could want: writing books and columns about serious subjects, teaching at a top school, traveling to give lectures and speeches, maybe even leading a university or think tank. Whether these were good and noble goals or not, they were my goals, and I imagined that if I hit them, I would be satisfied.
I'd devoted my life to climbing those rungs. I was still devoting my life to climbing—beavering away 60 to 80 hours a week to accomplish the next thing, all the while terrified of losing the last thing. The costs of that kind of existence are exceedingly obvious, but it was only when I looked back at my list that I genuinely began to question the benefits—and to think seriously about the path I was walking.
And what about you?
And this:
If you ever visit Taiwan, the one attraction you must not miss is the National Palace Museum. Arguably the greatest collection of Chinese art and artifacts in the world, the museum contains roughly 700,000 items whose dates range from more than 8,000 years ago, during the Neolithic period, all the way to the modern era.
If there is one problem with the museum, it is precisely its abundance. No one can take in more than a fraction of it in a single visit. That's why, one afternoon a few years ago, I hired a guide to show me a few famous pieces and explain their significance. Little did I know that, with one remark, my guide was about to help me crack my own satisfaction puzzle.
Looking at a massive jade carving of the Buddha from the Qing dynasty, my guide offhandedly remarked that this was a good illustration of how the Eastern view of art differs from the Western view. "How so?" I asked.
He answered my question with a question: "What do you think of when I ask you to imagine a work of art yet to be started?"
"An empty canvas, I guess," I responded.
"Right," he said. Many Westerners tend to see art as being created from nothing. But there's another way to view it: "The art already exists," and the job of artists is simply to reveal it. He told me that his image of art yet to be started was an uncarved block of jade, like what ultimately became the Buddha in front of us. The art is not visible until the artist takes away the stone that is not part of the sculpture, but it is already there nonetheless. Not all artistic philosophy fits this East-versus-West distinction; Michelangelo once said, "The sculpture is already complete within the marble block, before I start my work … I just have to chisel away the superfluous material." But I took my guide's point in—as it were—broad strokes.
Art mirrors life, and therein lies a potential solution to the satisfaction dilemma.
And this:
We'd moved two years before, from Bethesda, Maryland, a power suburb of Washington, D.C., to a small town outside Boston. I'd resigned from a chief-executive position to teach and write, trading away virtually all day-to-day contact with political and business elites—and was quickly forgotten by most. I hadn't hidden the reason for the move, and my family was fully behind it: I was taking my own advice, published in these pages three years ago, to find a new kind of success and a deeper kind of happiness. That project was not about satisfaction alone; it also involved recognizing that, professionally, most people peak earlier in life than they expect to, and decline faster—and that to resist this is counterproductive and ultimately futile. But it entailed getting off the hedonic treadmill—swapping evanescent professional thrills for more enduring fulfillment that could last well into the back half of my life. When life's rhythms involuntarily slowed further during the pandemic, I had all the more time to think about making that transition work.
Again, a lot of really good stuff here. But I am having a hard time connecting with a guy writing about pursuing happiness through visiting museums in Asia ("if you ever visit Taiwan"), writing columns for The Atlantic, and teaching at Harvard. I am happy that Brooks has these kinds of opportunities to pursue happiness, and I am sure many readers of The Atlantic will relate to his words, but his formula for happiness–rooted in a kind of upper middle class cosmopolitanism–seems like a pipe dream to most ordinary Americans.
Read the entire piece here.