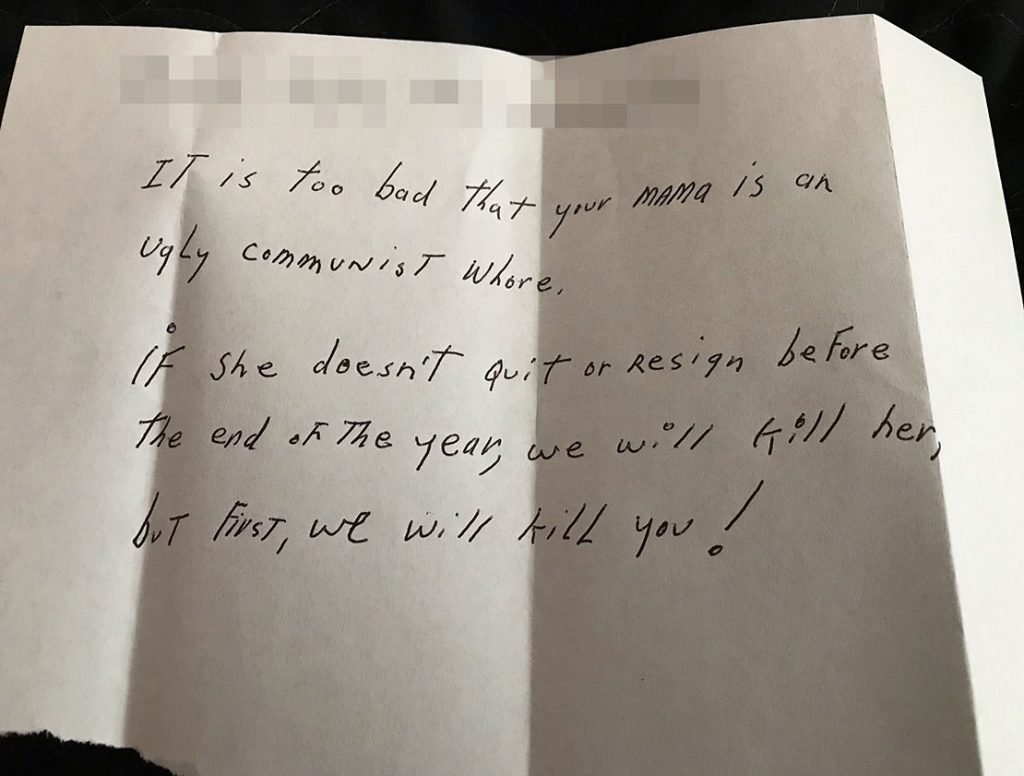 It is getting scary out there.
Here is Reuters:
Reuters documented the intimidation through contacts and interviews with 33 board members across 15 states and a review of threatening and harassing messages obtained from the officials or through public records requests. The news organization found more than 220 such messages in this sampling of districts. School officials or parents in 15 different counties received or witnessed threats they considered serious enough to report to police.
While school controversies are traditionally local, these threats often come from people out of state with no connection to the districts involved. They are part of a rising national wave of threats to public officials – including election officials and members of Congress – citing an array of grievances, often underpinned by apocalyptic conspiracy theories alleging "treason" or "tyranny."
About half the hostile messages documented by Reuters were sent to Sheridan, former chair of the Loudoun County, Virginia, school board, amid controversies over coronavirus protections, anti-racism efforts and bathroom policy. Twenty-two messages sent to Sheridan or the entire board included death threats or said members should be or would be killed.
In June, she received a threat saying: "Brenda, I am going to gut you like the fat f‑‑‑ing pig you are when I find you."
The message, like the letter to her home, also threatened her children. Reuters agreed not to publish any personal details about Sheridan's family members, at her request, because of her continuing safety concerns. 
Board members in Pennsylvania's Pennsbury school district received racist and anti-Semitic emails from around the country from people angry over the district's diversity efforts. One said: "This why hitler threw you c‑‑ts in a gas chamber."
In Dublin, Ohio, an anonymous letter sent to the board president vowed that officials would "pay dearly" for supporting education programs on race and mask mandates to stop the coronavirus. "You have become our enemies and you will be removed one way or the other," it said.
School officials reported the messages to law enforcement in those three cases, as in many others documented by Reuters. No one has been arrested for sending these threatening messages, though a few people have been arrested for unruly or threatening behavior at board meetings.
Read the rest here.