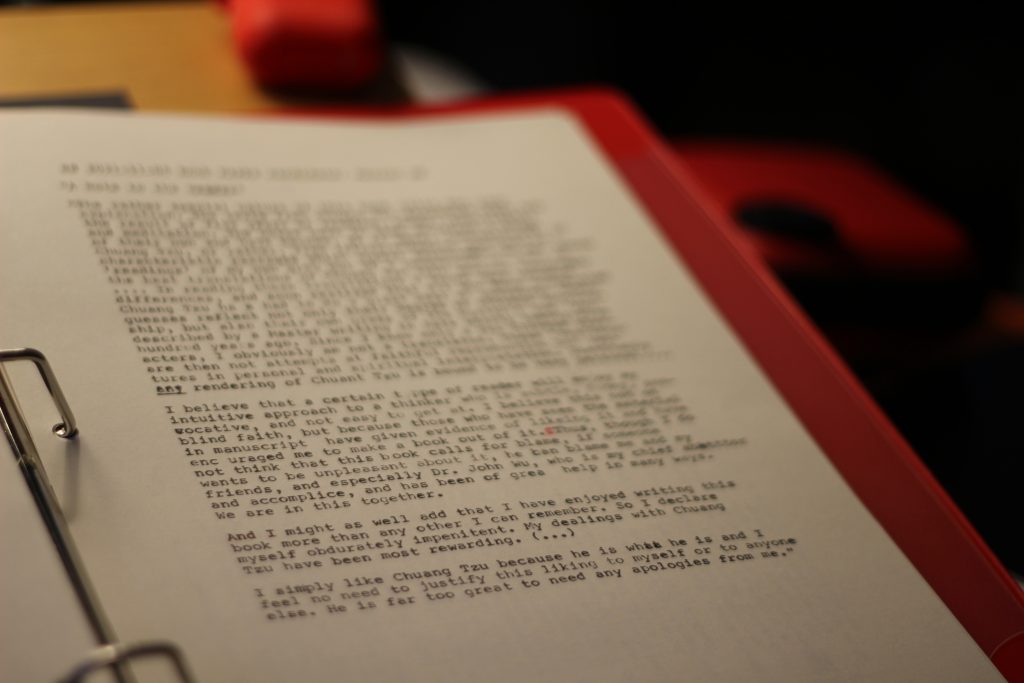 "Though I do not think that this book calls for blame, if someone wants to be unpleasant about it, he can blame me and my friends."
In Book Marks, an occasional feature at Current, I take fresh cuttings from old books (or about old books). They will often be about writing, education, communication, and the life of the mind generally, though I reserve the right to snap a sprig of greenery that simply tickles the fancy.
Why look at old books? Because there's a slat loose in the fence they've got us penned up in, and we can jiggle it free to see better what's going on out there.
With each extended quotation I offer an orienting comment, but that's not where the action is. The question is whether the words of those who have gone ahead may speak to you.
*
One might compile quite an anthology of all the ways authors thank others for comment and corrections to a manuscript—and then immediately disclaim, "Any errors that remain are mine alone." But every once in a while, an author confident and without false modesty will buck the trope. Thomas Merton can pull it off, and in The Way of Chuang Tzu he does.
One lapse I imagine Merton would want us to pardon him for is his use of unconscious (I trust) language potentially demeaning to little people, and perhaps his generic use of gendered pronouns. But hear what he has to say:
The rather special nature of this book calls for some explanation. The texts from Chuang Tzu assembled here are the result of five years of reading, study, annotation, and meditation. The notes have in time acquired a shape of their own and have become, as it were, "imitations" of Chuang Tzu, or rather, free interpretative readings of characteristic passages which appeal especially to me.
These "readings" of my own grew out of a comparison of four of the best translations of Chuang Tzu into western languages, two English, one French, and one German. In reading these translations I found very notable differences, and soon realized that all who have translated Chuang Tzu have had to do a great deal of guessing. Their guesses reflect not only their degree of Chinese scholarship, but also their own grasp of the mysterious "way" described by a Master writing in Asia nearly twenty-five hundred years ago.
Since I know only a few Chinese characters, I obviously am not a translator. These "readings" are then not attempts at faithful reproduction but ventures in personal and spiritual interpretation. Inevitably, any rendering of Chuang Tzu is bound to be very personal. Though, from the point of scholarship, I am not even a dwarf sitting on the shoulders of these giants, and though not all my renderings can even qualify as "poetry," I believe that a certain type of reader will enjoy my intuitive approach to a thinker who is subtle, funny, provocative, and not easy to get at.
I believe this not on blind faith, but because those who have seen the material in manuscript have given evidence of liking it and have encouraged me to make a book out of it. Thus, though I do not think that this book calls for blame, if someone wants to be unpleasant about it, he can blame me and my friends, and especially Dr. John Wu, who is my chief abettor and accomplice, and has been of great help in many ways. We are in this together. And I might as well add that I have enjoyed writing this book more than any other I can remember. So I declare myself obdurately impenitent. My dealings with Chuang Tzu have been most rewarding.
. . . This book is not intended to prove anything or to convince anyone of anything that he does not want to hear about in the first place. . . . I simply like Chuang Tzu because he is what he is and I feel no need to justify this liking to myself or to anyone else. He is far too great to need any apologies from me.
—Thomas Merton, "A Note to the Reader," in The Way of Chuang Tzu (New York: New Directions, 1965, 1997), 9-10, some paragraph breaks added
*
Jon Boyd is keeper of Book Marks at Current. He is academic editorial director at InterVarsity Press, the saxophonist in an improvisational rock band, a user of manual typewriters, and (with his wife and daughters) a resident of the City of Chicago.