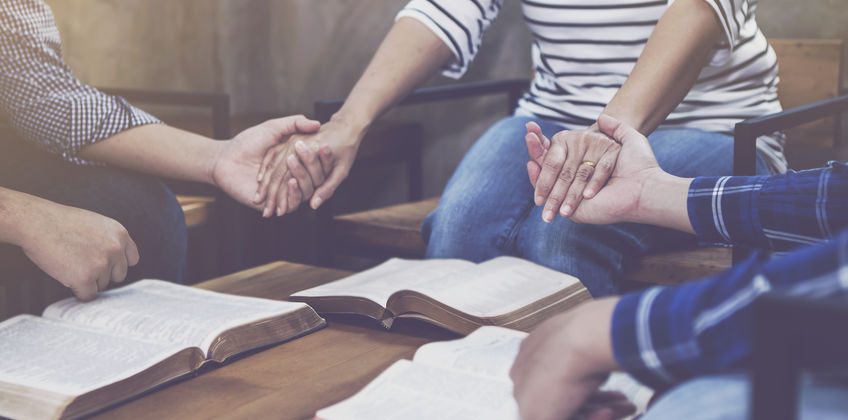 Evangelicals love small groups. For many large churches, small groups are essential to building community, developing spiritual friendships, and strengthening the Body of Christ through the practice of prayer, Bible study, and fellowship.
In an interesting and well-researched piece at Desiring God, church historian Bruce Hindmarsh of Regent College in Vancouver examines the roots of small groups. He traces them to the Protestant Reformation. Here is a taste of his piece:
One warm Sunday morning in July 1669, a 34-year-old minister mounted the pulpit in the principal church in the city of Frankfurt and looked out over a congregation that seemed to have the form but not the power of godliness. Young as he was, he was the senior Lutheran pastor in this important city of fifteen thousand people, and he supervised a number of congregations and at least eleven other ministers. As he stood in the pulpit that morning, though, he longed for a deeper spiritual renewal of the people gathered there. They seemed sermon-proof.
The glory days of Martin Luther and the German Reformation were long past, and for a whole generation now there had been bitter religious strife between Lutherans, Calvinists, and Catholics. The strife led to a war in Europe that had lasted most of his life and had only recently ended with an uneasy détente. It left Frankfurt a divided city with a merely superficial Christian faith. The old strategy of enforced uniformity and top-down reform, imposed by civic rulers and ministers, was clearly not going to work. One could no longer hope to achieve conformity to high religious standards through law, custom, and sermon-scolding. And in any case, doctrinal rectitude and moral propriety were not the essence of religion. A second Reformation was needed, one that would reach the heart.
So, instead of using the old ways, this young minister reached out on this particular Sunday morning with a daring proposal. In his student days, he had been part of a small group that met for Bible study and hymn-singing, and he knew about various house groups common in other places. How about if here in Frankfurt, then, after Sunday service, a group of friends might meet for convivial conversation, but instead of drinking and playing cards, they might read devotional books together or discuss the sermon? They could "speak with one another about the divine mysteries, and the one who received most from God would try to instruct his weaker brethren."
By the following year, these weekly private meetings were established and began to attract women and men from all classes of society in growing numbers. It was the beginning of small-group ministry within the church.
The pastor's proposal sounds so humdrum today, when most of us take small groups for granted. But as implausible as it seems, this moment was a watershed. Until then, small groups or private house meetings tended to be regarded as schismatic, and they were looked upon as the sectarian resort of mystics and radicals. Now it was suggested that these groups could serve as little renewal cells within the church itself. It would take some discipline to make sure they didn't sheer off into separatist conventicles, but why not keep the fire in the fireplace?
The proposal offered to the Frankfurt congregation that morning marked the start of a practice of incorporating voluntary small groups into the ongoing life of the church as a means of spiritual vitality. These were sometimes described in Latin as ecclesiola in ecclesia, or "a small church within the church." They were also described as collegia pietatis, or "gatherings for religious devotion." Those small groups among university students were later called collegia philobiblicum, or "gatherings for the love of all things biblical." It is perhaps ironic that a practice that would become so popular among ordinary believers began with so many academic-sounding titles. Essentially, these were seventeenth-century home groups.
Read the rest here.
As I read Hindmarsh's piece, I was thinking about the things I have heard over the last few years from evangelical pastors and laypersons about small groups. Evangelicals often gravitate to small groups of like-minded people. Small groups can thus contribute to the siloing effect that we see in so much of American culture today. A congregation's anti-Trump, pro-vaccine (and vaccine mandate), and pro-CRT or social justice evangelicals gravitate to one another. So do the Trumpists, anti-vaxxers, and the opponents of social justice and CRT. People often come to their weekly small groups to study together, pray together, and use these spiritual practices to reinforce the view of the world they get from their favorite news outlet or website.
In the end, I wonder if small groups are actually undermining the fabric of congregational community.
Just a thought.