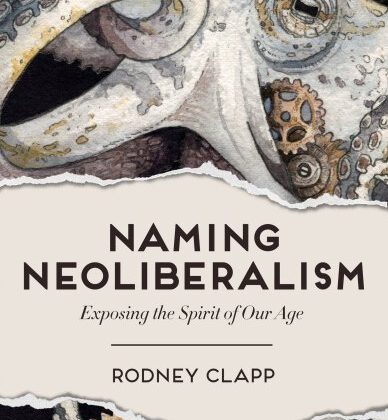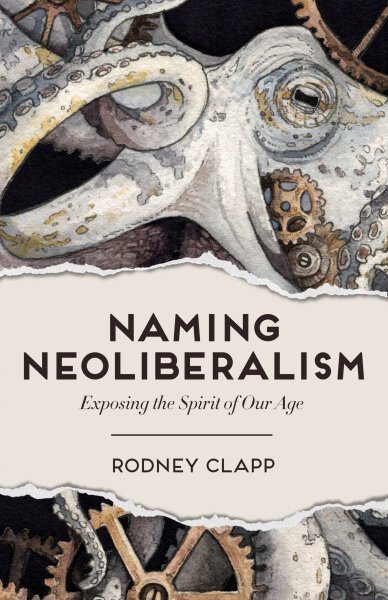 I just learned about Christian cultural critic Rodney Clapp's recent book Naming Neoliberalism: Exposing the Spirit of Our Age. (I have never met Clapp, but he was the acquisition editor at Baker Books who offered me a contract for Why Study History? He left Baker weeks later and another editor carried the book to completion). The editors of Plough magazine have published an excerpt of Clapp's book titled "Capitalism is Not Natural."
Here is a taste:
The face and substance of politics change under neoliberalism. Neoliberalism is a panoply of cultural and political-economic practices that sets marketized competition at the center of social life – even as the sole ruler of social life. It aims to create a society that does not merely include markets but is based on the market and where there are, right down to the dirt under the fingernails of flesh-and-blood individuals, only agonizing private enterprises. "In neoliberal society, the capitalist market is no longer imagined as a distinct arena where goods are valued and exchanged; rather, the market is, or ideally should be, the basis for all of society."14 Politics is no longer primarily a negotiation of where the line between public and private falls (as in classical liberalism), for neoliberalism "works to erase this line between public and private and to create an entire society – in fact, an entire world – based on private, market competition. … Consequently, contemporary politics take shape around questions of how best to promote competition."
If an earlier liberalism imagined people as fundamentally and finally individuals, freed of the need for or interference from other individuals, neoliberalism sees people as individuals existing at the behest of the market, pitted in competition against one another.
But for all its talk about freedom and comprehensiveness, the neoliberal capitalistic market occludes significant economic dimensions and practices. In the long view of human history, the neoliberal market is unique in its claim for an economy that stands apart and insulated from communal morality and spirituality. The ancients, for example, saw the economy as nested within a moral frame – the means of the economy (in biblical Greek, the oikonomia) were meant to serve ethically determined ends. Of course, we should not romanticize this oikonomia, for it was "generated by slave labor and the denial of citizen rights to women." But it reminds us that our wisest, oldest philosophers sought to interpret and enact economy in light of morality.
Furthermore, the church through its history has tried to practice economy in an ethical context, as we saw earlier in our review of the history of church's early engagement with capitalism. Stipulations concerning usury, for example, run well into the modern period (and some usury laws, however defanged, are still on the books). Christian socialism, which calls the market to moral account, has a venerable if checkered history, though it is too easily and too often simply neglected. Even Christian accounts quite friendly to capitalism usually break neoliberal rules and seek to have capitalism answer to certain extra- market moral norms or demands.
We should have theological concerns about subsuming all of life under the control of the market, without moral and spiritual guidance.
At a basic level, the market qua market exhibits moral idiocy. This can be confirmed by a walk through the common drugstore. Cigarettes are stocked adjacent to smoking-cessation aids. Diet and weight-loss concoctions sit next to high-calorie snacks and sugar-loaded beverages. Fertility pills are down the aisle from contraceptives. In actual practice, no sane consumer can be or is guided simply and solely by the market.
Read the entire piece here.