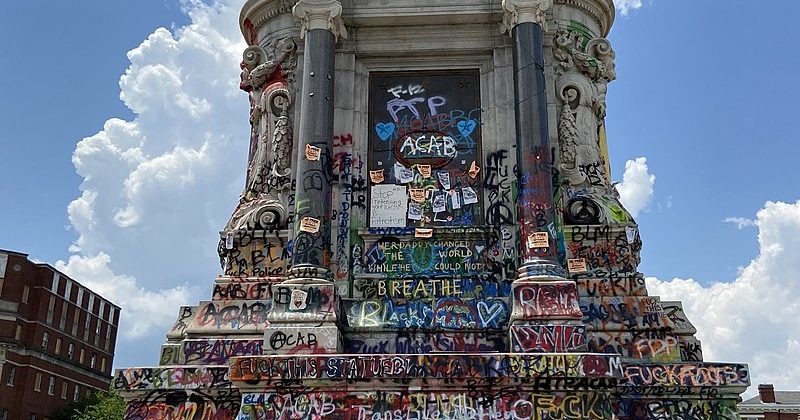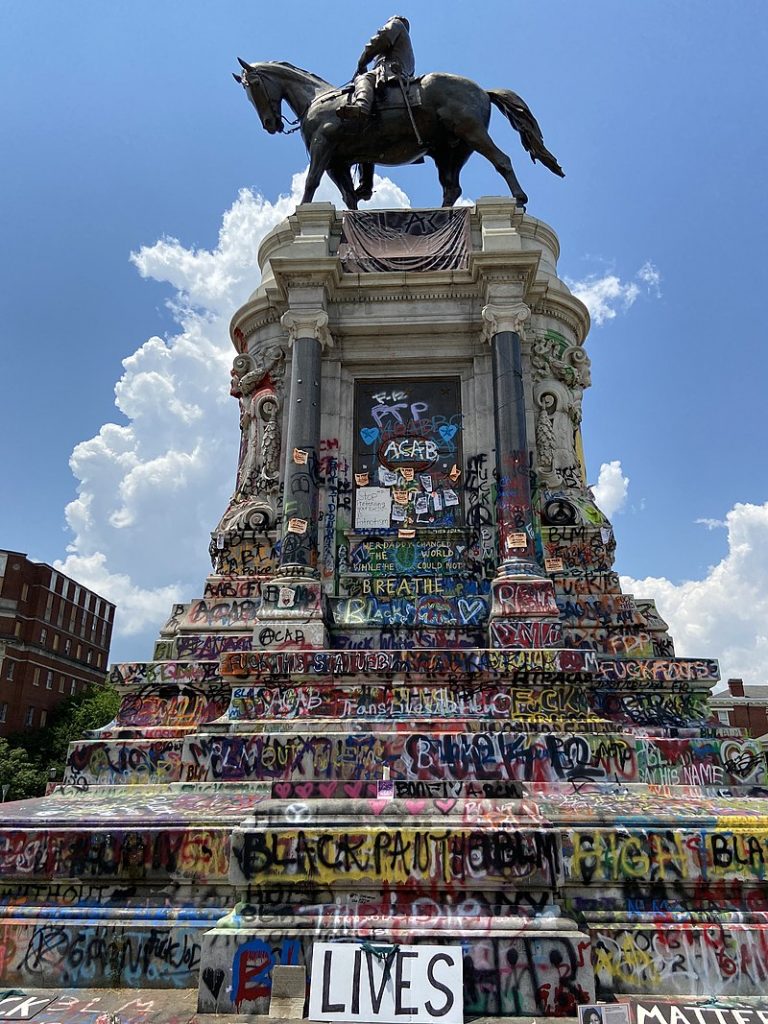 The Black History Museum & Cultural Center of Virginia will decide the fate of Richmond's Robert E. Lee monument.
Here is Michael Paul Williams at Richmond.com:
The prophesy that John Mitchell Jr. issued about the Robert E. Lee monument continues to come to pass, even beyond the statue's removal.
As editor of the Richmond Planet, Mitchell fought against the 1890 monument honoring Lee and foretold of the Black man: "He put up the Lee Monument, and should the time come, he'll be there to take it down."
And as it turns out, he'll also be there to determine what happens to the Lee statue and other Confederate monuments beyond their removal.
The Black History Museum & Cultural Center of Virginia, the new owner of the monuments, will play the lead role in deciding their fate, with an assist from the Valentine museum among other institutions.
Some folks take issue with the undemocratic nature in which Mayor Levar Stoney conveyed the monuments to the Black History Museum. And it's valid to wonder whether an institution with its modest means has the wherewithal to handle such a responsibility. But let's face it: Some of the same folks who opposed the removal of the monuments are no doubt feeling indignant that they have been placed in Black hands following their removal by a Black contractor, Devon Henry.
The moral arc of the universe not only bends toward justice, but takes an occasional twist toward irony as well.
"Anyone who doesn't appreciate the importance of an African American-led institution taking control of these objects and artifacts pursuant to their ultimate disposition, I would suggest is completely missing the point," Marland Buckner, the interim executive director of the Black History Museum, told Times-Dispatch reporter C. Suarez Rojas.
Read the rest here.