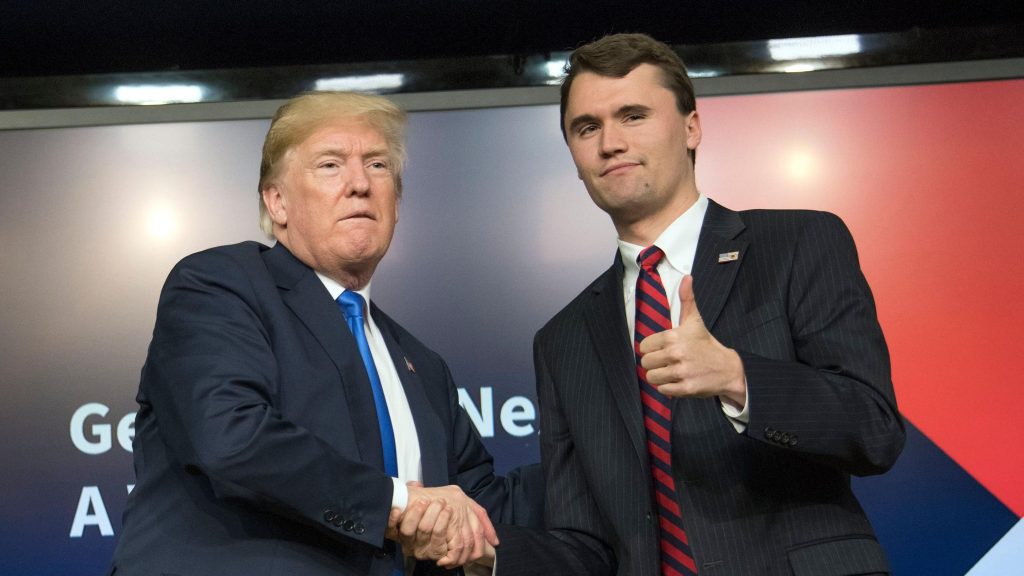 Pro-Trump pundit Charlie Kirk, the president of the right-wing Turning Point USA, wanted to start an academy to educate K-12 students in "America first" principles. But its major funder abandoned ship after it got a look at the curriculum. Apparently some funders don't like to back projects led by someone who called George Floyd a "scumbag."
Here is Isaac Stanley-Becker and Beth Reinhard at The Washington Post:
A company in the early stages of realizing Kirk's vision was anticipating millions in revenue from Turning Point Academy — part of an effort to market K-12 curriculum to families seeking an "America-first education."
A document circulated within StrongMind, an education firm in Arizona where programmers had begun work on the project, noted plans to open the online academy by the fall of 2022 and assessed its "potential to generate over $40MM in gross revenue at full capacity (10K students)."
The firm's plans disintegrated last week amid a Washington Post investigation and backlash from StrongMind employees concerned about the prospect of Turning Point-directed lesson plans. A key subcontractor tapped to prepare course material also backed out after learning that Kirk's group was the ultimate client. The 28-year-old activist, who boasts 1.7 million Twitter followers, has championed former president Donald Trump's baseless claim that widespread fraud cost him reelection and has scorned demands for racial justice that followed the 2020 murder of a Black man at the hands of the Minneapolis police, calling George Floyd a "scumbag."
Kirk still intends to open the academy, though with other partners, said a spokesman, Andrew Kolvet,who called the agreement with StrongMind "nonbinding and nonexclusive."
Read the entire piece here.