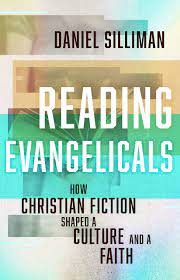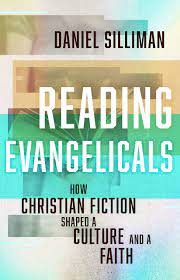 Daniel Silliman is News Editor for Christianity Today. This interview is based on his new book, Reading Evangelicals: How Christian Fiction Shaped a Culture and a Faith (Eerdmans, 2021).
JF: What led you to write Reading Evangelicals?
DS: The book had two starting points. One, when I was 9 my parents joined an apocalyptic back-to-the-land commune. We farmed with horses, made our own furniture, made our own soap, and waited for the antichrist to come kill us. We were pretty sure we were the only Christians left.
We were kicked out of the group when I was about 15. Which was a wildly dizzying experience. Were there other Christians? Who were they? How should I think about them? How did they position themselves towards each other? Christian bookstores were the first place that I went where I could start to see how things were laid out, and I've been fascinated by them ever since.
Then, in grad school, at the University of Tübingen, I was taking a class with the brilliant historian Jan Stievermann and I gave a presentation on Left Behind. I focused on explaining the theology and a little of the politics. At the end he asked me why it was fiction. Why didn't LaHaye and Jenkins write a theological text or a political treatise? What difference did it make to them and the readers that this was a work of imagination and suspended disbelief?
I had no idea and I wanted to find out. So I set out to write a book about the imagination of bestselling evangelical novels and the infrastructure of Christian bookselling.
JF: In 2 sentences, what is the argument of Reading Evangelicals?
DS: Evangelicalism is a bunch of different things at the same time and it is held together as what scholars call an "imagined community" and a "discourse community" by real physical structures, like bookstores. If we track the production, distribution, and consumption of five of the bestselling evangelical novels, we can see American evangelicalism in all its multiplicity and contingencies.
JF: Why do we need to read Reading Evangelicals?
DS: There is so much Christian fiction and it is read by so many people—millions and millions. What my book proposes is … maybe that's important?
Through the history of bestselling evangelical fiction, we can get at the hopes, fears, and imagination of American evangelicals. We can see the core question that evangelicals ask themselves and the conversation that grows out of the diverse and sometimes contradictory answers. And then, by paying attention to how and where those books are sold, we can understand the organization of American evangelicals.
Also Reading Evangelicals has great stories, weird facts, and jokes.
JF: Why and when did you become an American historian?
DS: By accident in Germany.
I started as a reporter. I worked at a little newspaper in the Atlanta suburbs for two-and-half years, covering crime. I reported on 100 murders, plus rapes, robberies, fires, and some political corruption.
Then I followed my wife, an ordained evangelical minister, to Germany. She had been invited to start a campus ministry at the University of Tübingen. I decided to go back to school for American Studies—there's a robust academic tradition of American Studies in Germany and it fit my interdisciplinary interests—and I ended up focusing on the history of evangelicalism. When Jan Stievermann moved from Tübingen to Heidelberg, he took me with him, and I did my doctorate and taught a wide variety of American religious history classes at the Heidelberg Center for American Studies.
It turns out a lot of reporting skills translated to history and then, after a doctorate and postdoctorate work at the universities of Notre Dame and Valparaiso, history skills translate pretty well for journalism. In 2019, I took a job as the news editor of Christianity Today.
JF: What is your next project?
DS: I report, write, and edit news about evangelicals for CT on a daily basis and people can keep up with my work in the magazine or online. Check out my obit for the visionary designer of the Creation Museum, my reporting on the way non-disclosure agreements are used to cover up abuse, or a story about why the UN's latest climate change report is dedicated to an evangelical Christian.
I'm also working on a religious biography of Richard Nixon for Eerdmans, looking at his lifelong struggle with the theology of works and grace. It's tentatively titled One Lost Soul: Richard Nixon's Search for Salvation.
JF: Thanks, Daniel!