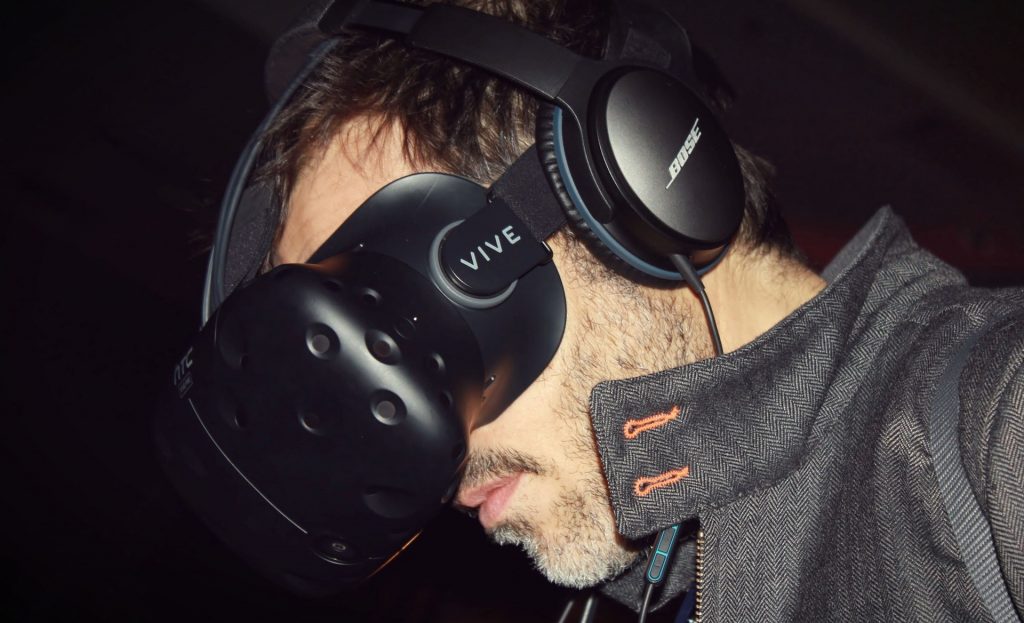 Can the perfect attention our devices seek from us be turned in better directions?
With this essay Current launches a new feature: Long Form. These are essays that will spill out a little more slowly, making possible a deeper encounter with the essay's central themes—and with the author themself. So pour a cup of coffee, settle in, and enjoy. It will be worth your while.
***
"It is like giving the hungry person, not food, but something that stimulates the appetite and then thinking that one is feeding him." Søren Kierkegaard
Our digital gadgets are the most spiritual machines ever devised. I mean that our truck with them is immaterial, that we mainly deal with them in intentional, volitional, and intellectual acts—light pulsing through ether and clouds—that add up to data. Just as most people enjoy music without knowing what an octave is, so can one be a digital user without giving a thought to hardware. Books are both units of time and units of paper; the irreducible time it takes to write, publish, and read them is what forces us to mind their material reality. But the fact that we can exchange digital words with anyone at any moment means that the material conditions of our exchange are invisible to us without some other reason to advert to them.
That the medium is purely spiritual does not prevent us from trending toward materialism. It is one of many digital paradoxes that by trafficking in pure attention the internet also makes itself invisible—by training our gaze on the consumption of material things. But it is likewise undeniable that our digital devices have given us novel ways of exercising attention itself (and of attending to our exercises of that attention), ways that would have otherwise remained undeveloped and unexplored.
These new ways of attending have not in the main been ennobling. Many of us feel that we should be spending more time with friends or with family or on travel or in the garden or on various long-term projects. I doubt anyone has ever expressed regret at not spending more time online. What is it that the protagonists of the recent film Don't Look Up choose to do with their last mortal hours, once humanity's morbid dependence on digital media results in a life-extinguishing event? They sit down for dinner with the family, of course. (What else?) And we have to wonder why they were not doing this all along—why we are not.
This absence of regret has something to do with the fact that it would no longer occur to us to say we are "going online." (You can safely assume that I am there already, pretending not to have seen your email.) No more would we regret not drinking more water or breathing more air. But there's more that underlies this unease. I think it is not that we dislike the particular things we do online, it is that we vaguely dislike ourselves for having to do them, such that they don't even seem like candidates for regret at all. No more would we rue not committing more adultery or theft.
Because I think I'm not alone in the experience of futzing around online long past bedtime, exhausted and knowing that checking out another hyperactive mashup of soccer skillz is of no moment, and doesn't bear explaining, and feeling a dim and shapeless unease at the awareness that this time is really not well spent, and nonetheless persisting, as if gripped or hypnotized by my own boredom, as if held there because doing so is easier than getting up, as if enjoying the very pointlessness of it, because it is fun to let myself go a bit, and because it's just this once and just tonight on borrowed time. And it strikes me that many elements of this description are those with which I would describe the commission of a sin.
Before I lose readers at the red flag of this word, let me put my polemical cards on the table. It is commonplace knowledge that the internet is unraveling our ability to pay attention. But the prevailing account is one in which we are victims of big tech's "choice architecture," that is, of the economic imperative for clicks. The implication is that if these incentives did not obtain, then we would have a (comparatively more) leisurely, contemplative, thoughtful internet. But this is nonsense. We don't want this Zen Garden internet and we know it. The foremost pleasure of digital media is that we are relieved from the pressure to concentrate on anything for very long—and that it is a distinct, guilty, basic pleasure not to have to do so. In other words, it is not only that we are at the mercy of corporate greed (an easy consolation), but that changing the subject or not paying attention to anything in particular is a perverse desire in its own right. We are not only "dis-tracted" by our gadgets (i.e. dragged away by an external force) but positively attracted to inattention. Why?
We might gloss this as "inauthenticity," but that word has become little more than a bland, flaccid, and venal shibboleth of advertising—I doubt anyone can explain what we mean by it anymore—and so the fact remains that our desire for inattention has no other thematic place within our disenchanted, secular moral vocabulary. It is a phenomenon for which we have no context. It is like coming across an exotic rodent at the zoo or a Bronze Age axe scored with indecipherable script at the museum: We marvel and pass on. But this very pathology has long been the subject of elaboration within the Judeo-Christian tradition (a tradition to which the term "authenticity" itself belongs); this is the context of its sense. So yes, I am saying that we have no way to understand, describe, or explore what is happening to our digital attention without thinking about our souls and what we are to make of them. I am saying that digital media make it easier to bracket off any given experience from our sense of the ultimate shape of our lives. I am saying that our pleasure in its virtual diversions from the "real"—our ecstatic absence of mind—is its chief selling point. And I am saying that the spiritual draw of this selling point is none other than what is meant by sin.
I write without a crumb of authority and as no more than a layman. I'm reluctant to speak about sin in public at all; nor does it sit well within the conventions of relentlessly totes caszh online speech, where what is earnest or sacred is seared by the everywhere-at-once-ness of the screen. It is also true that unlike other doctrinal elements of Christianity that are compatible with our civil religion of niceness (like compassion, self-sacrifice, or "don't judge"), sin is obnoxious to many people by association with an emphatically not nice theologico-juridical apparatus of monition and punition, wherein a po-faced deity scores our every act with a view to hurling people to hell for ill-understood reasons. That this is a bogey-cartoon of the best description of sin does not mean that many people don't subscribe to it. But it is no truer to Christianity than a marauding Antifa vandal is our most reliable guide to "the Left."
It remains necessary to think about sin because no coherent vision of ultimate human purposes can forego a description of what should be condemned. We cannot be free without the capacity for evil: Our responsibility is our dignity. We must therefore have some metaphysical description of why we continually stray from only ever doing good, some way of reckoning with what is unseen in us, unfathomed and unknown. Which is why the religion of niceness turns out to be the cruelest of all: It is nice at the cost of pretending that true evil need not take place—which, in turn, renders what it does condemn altogether unforgivable.
One can of course speak of evil in a secular context (even if the public uses of "evil" tend to be dubious or false). But the full resonance of the word is only entirely at home within the view that our own motives are more or less opaque to us, that our opacity is itself a source of endless fascination, and that what we are ultimately responsible for is far from transparent to the law, to others, or to ourselves. The complete picture is rather, like the unknown soldier, "known but to God."
So far from being a grim vestige of Medieval censoriousness, I would describe original sin as our given tendency—grained within the wayward timbers of humanity—to narrow the world to the scope of our self-interest, to contrive our encounters with others to best suit our view of them, to dim the wider light of our experience down to meaner forms of self-satisfaction. Original sin is our standing preference for too-convenient and just-so simplifications—in sum, for virtual over real love, measured as our refusal to respond to God's measureless love for us each.
There is no commandment to love oneself because we are all doing fine in that department. Sin is self-slavery. The cardinal sins are, accordingly, the ways in which we are characteristically tempted to fall from the best version of ourselves, the depressingly ordinary abdications through which we choose to surrender to the ready fun of wants and appetites over the steeper demands of the soul's free life to joy.
So is the internet a sin? God only knows. It would not seem very constructive to say so. Safest to shrug away the question by reaching for the happy formula that "It all depends how we use it." But this is not right, either. I'm reminded of a rhetorical maneuver I've heard more than one pastor make: that it's not watching pornography that's the sin but the lust with which we might do so. The idea is that if one were to enjoy pornography in a purely disinterested way it would not be corrupting. Yet the notion of the chaste pornographer is incomplete because most of us are impressionable to what we habitually do and witness: We become what we attend to. And much like pornography, digital technology amplifies the opportunity to stray into opacity and wishful thinking; it multiplies the occasions by which we miscarry, misguide, and mislead. The Lord's Prayer asks not only that we be delivered from evil but that we be not led into temptation. And digital media are very tempting indeed in specific directions.
To the extent that our cardinal sins are digitally mediated, I offer this updated list of correspondences:
Wrath is outrage—how dare you? (the rancorous reflex of feeling ourselves aggrieved; the spasm outlash of victimized offense; at the limit, the desire to cancel and eliminate others from view altogether: digital murder)
Gluttony is distraction—what else? (the desire to change the subject; attentional incontinence and obesity; the contempt latent in our boredom)
Greed is gawking—what next? (the inertia to continue; idle curiosity; bingeing, browsing, skimming, surfing: moreishness)
Sloth is procrastination—why now? (the demonic adverbs: "not quite yet," "just this once," "next time")
Lust is peeping—what possessed me? (not just pornography, but "food porn" or "inspiration porn" or "poverty porn"—the pleasure of violating another's privacy, of regarding what cannot be enjoyed except in just such terms)
Envy is FOMO—why can't I? (the sense that others have it better because they are elsewhere, are other than yourself; see "social media")
Pride is irony—why not? (drive-by judgments, trolling; the voluptuous consciousness that you need never commit; the flattering sense of being self-contained and self-absorbed, that what I am doing does not bear explanation and would not bear scrutiny; motto: "whatevs")
Others will come up with better correspondences; nothing hangs on these. But any such exercise suggests a few general observations about what new temptations we are faced with, about what new spiritual demands our digital devices make on us, and (perhaps) about what sin was all along. Say:
That sin is not really a matter of bodily desires and of their suppression, as is sometimes thought, but about the ways in which we consent to attend to them, welcome them, entertain them, and project them into fantasy and conceit.
That an undivided attention is itself a virtue in need of cultivation, and, by extension, that it is a capacity that we would always prefer not to exercise. (The ruling spirit of the internet is a certain well-known scrivener.) There was no such thing as an "attention-span" in antiquity because no one could opt out of having one. There is no such thing as one now because practically no one can achieve one.
That our digital interface—by dissociating our attentional acts from our bodily experience—assimilates all these sins to each other, rendering them almost interchangeable. This suggests an affinity between our digital experience and so-called root of all sin, namely pride itself. When our attention is concentrated into pure looking, then all our temptations are confounded into our single encounter with the "black mirror" of self-regard.
That these digital sins are also similar in that they share in the same temporal dispersal: the dissolution of our attention into a series of responses to the compelling here and now, disconnected from some larger shape governing one's whole life. Digital technology anesthetizes the sense that we are choosing to do something for which we are ultimately responsible.
That it is because our digital experience is of the wrong kind that we can never get enough of it, that there are no natural limits to it such as could satisfy us. There is no "too much" for sin, only "not enough."
That these sins are attempts at spiritual "hacks"—they offer something for nothing. That is, they capture our desire for what is good (food, leisure, sex, righteous anger) into terms that distinguish pleasure from its home in work and love. But there are no real shortcuts in our spiritual life. Sin is virtual grace, its simulation.
That these are all sins of isolation; they cut us off from encountering and sharing the world with others. These sins, like all sins, have the character of self-importance and carelessness. They single us out as exceptional.
That, finally, this translation of experience into "content" or information renders these temptations somehow shabbier, smaller, meaner. The original list sounds worthy of Dantean judgment, just as there is something damnably heroic about Milton's rebel Satan. It is the lukewarm that Christ spews out of his mouth; Luther enjoined us to "sin boldly" for this reason. Would anyone be damned for a bit of bantz in a Reddit thread? I'd say it is very hard to dignify the items of the above list as anything so lurid as SINS at all; they don't seem like a big deal. Yet this is the very center of our problem. The notion of sin does not arise in connection with our virtual dealings, because it cannot by design: Their moral and religious relevance is unthinkable. Our online experience only ever consists in particulate tasks and piecemeal episodes, such that we are always given the opportunity to neglect the question of whether it is part of a life well lived and whole.
Our basic notions of what human life should aim for, what we yearn for, have not changed for ages. There is nothing new in the thought that we should conquer our own meanness, that we should love our neighbor as ourselves, that our deepest need is communion with others and with the author of every good and perfect gift. In Thy presence is fulness of joy. Our sins, on the other hand, like everything that is timely and glamorous, have an elaborate history because they are each day reinvented by cunning innovation. Even if these digital sins are not fundamentally new the occasions for sin are always progressing and being updated. We are continually devising new ways to alleviate the pressure of reality. If the sins in the twelfth century don't tempt us much anymore, it is not because of our special merits but because we have fewer occasions for revenge killings, highway robbery, and kicking servants. Instead, we pwn a troll, steal glances at nude pix, and lol at epic 5ailure—all the while pretending to ourselves that none of it sticks to us as real. But every act of attention is completely real, and this night thy soul shall be required of thee.
As I was standing in the grocery checkout line yesterday, a toddler seated on the cart ahead spontaneously waved at me. As I waved back, her face flushed with delight at the shared recognition of hello. This is the heart of the desire for response, the simulation of which makes digital technology enchanting—the sense that our intention is answered to, that we can make contact with another, that perhaps even, at the limit, we can summon love with love. But digital technology's terms of service are a matter of "likes," not loves. By letting us make contact on our own terms, it eliminates the space of vulnerability that makes truth's contact grace.
We do not choose our problems; we must rather "accept being chosen by them," as Camus put it. I think that our vocation today, our spiritual battleground, is to become attentional saints: to learn to pledge wholehearted patience in the face of mastering pressures not to. Behold, Satan hath desired to have you, that he may sift you as wheat. Those who emerge tempered by temptation will know a sustained and fierce presence of mind unguessed at by other ages. The complete absorption with which our digital devices seem to grip us is itself a simulation of the depth of attention to which we yearn to wake. Perfect attention is devotion, it is prayer. Let us pray without ceasing. Let us take note to keep time.
Antón Barba-Kay is an associate professor of philosophy at The Catholic University of America.