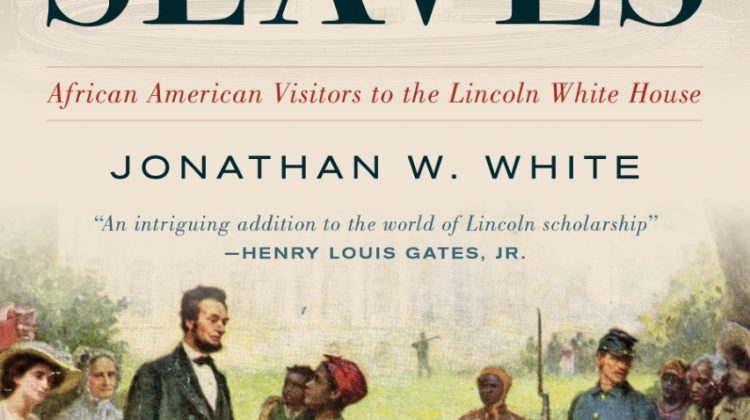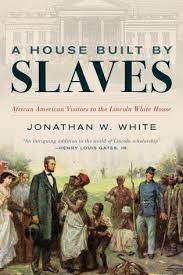 Jonathan White is Associate Professor of American Studies and Director of the Pre-Law Program at Christopher Newport University. This interview is based on his new book, A House Built by Slaves: African American Visitors to the Lincoln White House (Rowman & Littlefield Publishers, 2022).
JF: What led you to write A House Built by Slaves?
JW: The title comes from First Lady Michelle Obama's speech at the 2016 DNC. In telling "the story of this country," she talked about waking up "every morning in a house that was built by slaves." In that really compelling section of her speech Mrs. Obama captured the idea of the White House as a site of racial transformation, which is exactly the story I try to tell in this book.
JF: In 2 sentences, what is the argument of A House Built by Slaves?
JW: I argue that the White House was a site of significant racial progress during the Lincoln Administration. Lincoln and African Americans met together and discussed the major issues of the day, and those conversations helped push the national conversation forward in some very transformative ways.
JF: Why do we need to read A House Built by Slaves?
JW: This is a story that has been almost entirely forgotten, but it's one that should be better known. Most people probably have no idea that hundreds of African Americans conversed with the president of the United States during the Civil War. But they did. It's a pretty remarkable story. Just a few years earlier, the Supreme Court had said that African Americans could not be citizens of the United States, but now they were claiming the right to petition their president as constituents. And they engaged with Lincoln in some very meaningful conversations that helped shape Lincoln's thinking about equality and political rights.
JF: What kind of sources did you use for A House Built by Slaves?
JW: There were no public daily schedules for presidents back then, so I had to find evidence for these meetings in letters, diaries, memoirs, speeches, and newspaper reports. In the end, I located evidence for dozens of meetings between Lincoln and African Americans, but I'm sure there are many more for which no record survives.
JF: What is your next project?
JW: I am wrapping up a biography of a man named Appleton Oaksmith, who was convicted of outfitting a ship for the illegal trans-Atlantic slave trade at the beginning of the Civil War.
JF: Thanks, Jon!