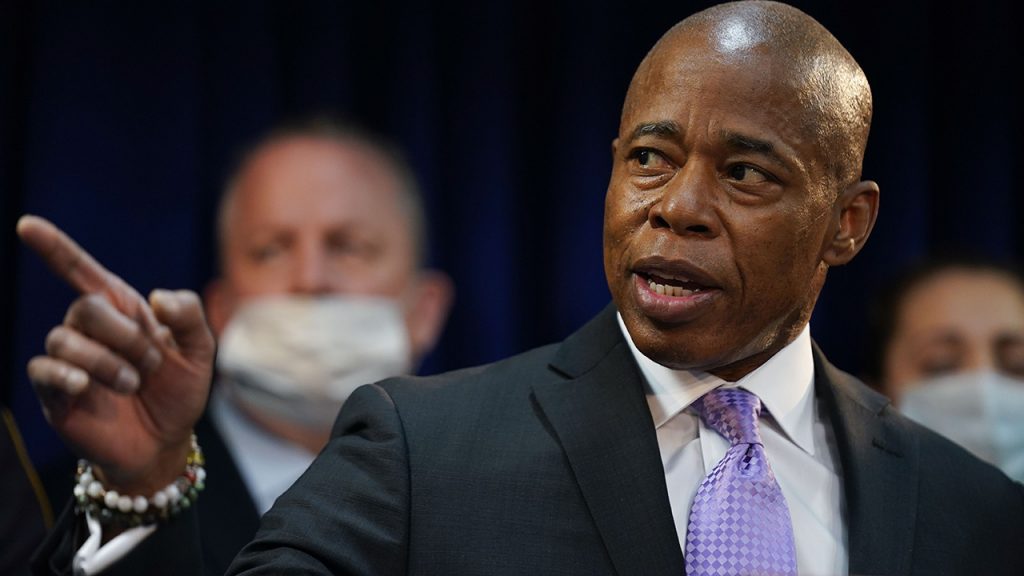 I have long been attracted to figures–both in history and in the present–who do not fit well into the political boxes we try to create for them. Fordham University political scientist Christina Greer puts New York City mayor Eric Adams into that category. Here is a taste of her very interesting piece at The New York Times:
What makes Mr. Adams hard to pin down is what makes him so interesting: He is offering a new model for how Black leadership can operate in a predominantly white political system — leadership that is simultaneously progressive, moderate and conservative.
This is not to say the mayor is confused: He has been and continues to be a savvy politician. I'm saying that Mr. Adams isn't easily placed on the traditional left-right spectrum, which has been perplexing to the news media and to many white New Yorkers.
Yet his approach to politics is familiar to many Black Americans. Living as a Black person in America means facing hard truths; it sometimes requires holding two conflicting ideas in mind. Mr. Adams has tapped into the duality of being Black in New York City: Many Black neighborhoods are simultaneously underpoliced and overpoliced. Mr. Adams's willingness to work with the police while also identifying the systemic inequities within the department contributes to a leadership ideology that may be off-putting to some, but that makes perfect sense to many Black New Yorkers.
Too often Americans settle for cookie-cutter politicians with familiar political viewpoints. Mr. Adams is clearly idiosyncratic — a mayor who took his first paycheck in cryptocurrency; who stands shoulder to shoulder with the police union president and Trump supporter Patrick Lynch but also was tacitly endorsed by his progressive predecessor, Bill de Blasio; who once displayed drowned rats on the steps of Brooklyn Borough Hall to bring awareness to the infestation in housing projects. He prides himself on straight talk, a hands-on approach, and loyalty to those loyal to him (no matter their past transgressions).
Read the entire piece here.