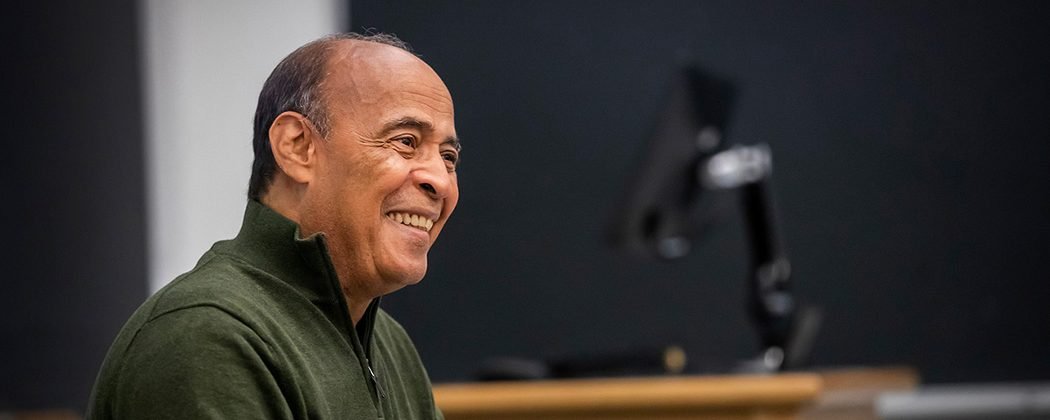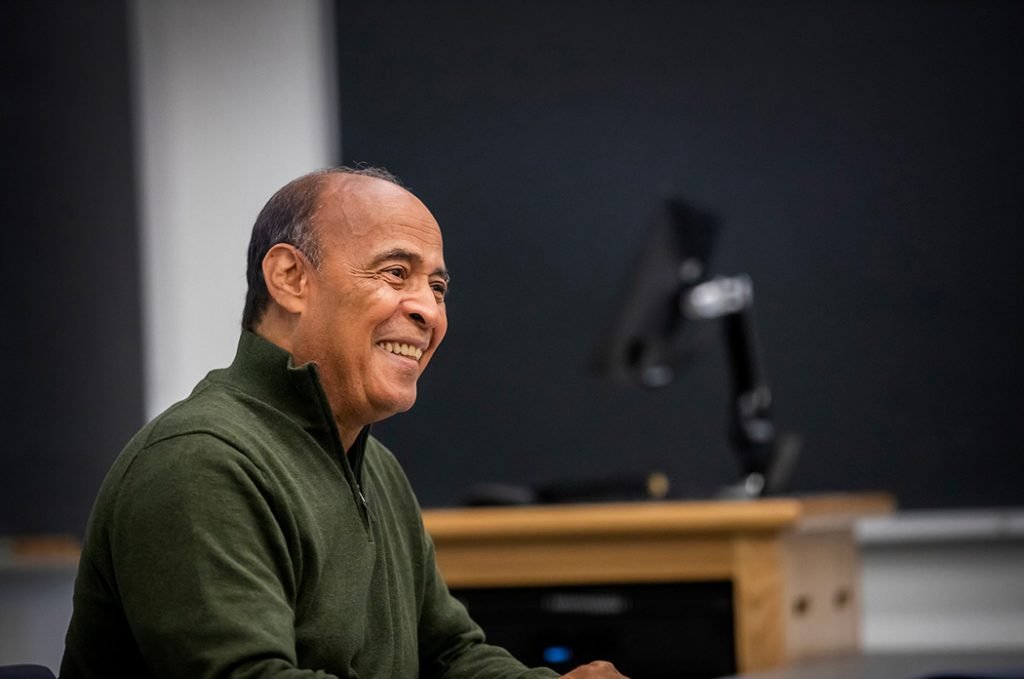 If you listen to some folks on the Right these days you might conclude that there is little difference between the anti-racism and Marxism. But as Benjamin Wallace-Wells reveals in his recent piece on political scientist Adolph Reed, there are many who oppose anti-racism because they are Marxists. (Some of you may recall a post we did on Reed in August 2020.)
Here is a taste of Wallace-Wells's piece:
Within the world of racial politics, Adolph Reed is the great modern denouncer. His day job, for forty years, was as a political scientist. (He is now emeritus at the University of Pennsylvania.) But by night he has maintained a long-term position, too, as a left-wing lambaster of figures he believes are selling some vision of race for political expediency or profit. In Harper's, the Village Voice, Jacobin, and smaller factional outlets, not all of them still operating, Reed has called out Barack Obama as a "vacuous opportunist," and the scholars bell hooks and Michael Eric Dyson as "little more than hustlers, blending bombast, cliches, psychobabble, and lame guilt tripping in service to the 'pay me' principle." For Reed, class is what divides people, and far too many political actors treat race as an all-explaining category.
Like his friend and ally Barbara Fields, a professor of history at Columbia University and the author of "Racecraft," Reed tends to look skeptically on diversity programs or campaigns for reparations, which he believes redirect political energies for change into symbolic efforts that help just a few powerful Black people; these stances have put him in opposition to activist anti-racist thinkers, like Ibram X. Kendi and Robin DiAngelo, and to mainstream liberal figures, such as Isabel Wilkerson, Ta-Nehisi Coates, and Henry Louis Gates, Jr. "I taught Obama's cohort—the Yale version," Reed told me. "And I was struck by how many of them were so convinced that the whole purpose of the civil-rights movement was that people like them could go to Ivy League colleges and go to Wall Street afterward, how many of them were dispositively convinced that rich people are smarter than the rest of us." It was the same perspective, Reed went on, that suggested that "more Oscars for Ava DuVernay is like a victory for the civil-rights movement, and not just for Ava DuVernay and her agent."
Cornel West, at times one of Reed's targets (Reed once denounced him as "a freelance race relations consultant and Moral Voice for whites") and lately an ally, told me, "Brother Adolph has three deep hatreds. He hates the ugly consequences of predatory capitalist processes. And he hates the neoliberal rationalization for those predatory capitalist processes. And he hates the use of race as a construct that promotes the neoliberal rationalization of predatory capitalist processes. A trinity of hatreds—you could almost put that as the epitaph on his grave." Among the left-of-center, this puts Reed at odds with just about everyone, which means that there are few more interesting developments in intellectual politics than the news that Adolph Reed is on the warpath.
In the summer of 2020, Reed began a new campaign, which had both a technical element and a polemical one. The technical observation was that public-health responses to the covid-19 pandemic had overemphasized racial disparities. With Merlin Chowkwanyun, a professor in public health at Columbia, Reed published an essay in The New England Journal of Medicine that was drained of his usual combative glee. It urged medical practitioners to collect socioeconomic data, to be leery of suggesting that a person's race made him more likely to catch a disease, to remember that emphasizing racial disparities can "perpetuate harmful myths and misunderstandings that actually undermine the goal of eliminating health inequities." With his close friend and collaborator Walter Benn Michaels, Reed wrote the polemical version, which argued that, shortly after the death of George Floyd, an anti-racist fervor was clouding the political judgment of progressives. "That thing got rejected in more ways by the Times than you could possibly imagine," Michaels told me. (In fact, he later clarified, it was rejected twice by the Opinion editors.) Eventually they published it under the title "The Trouble With Disparity" in two smaller and more ideologically aligned outlets: Common Dreams and Nonsite. "The problem (thought to be so ingrained in American life that it's sometimes called America's original sin) is racism; the solution is antiracism," Reed and Michaels wrote. That point of view, they went on, is "mistaken."
Read the rest here.